You're probably tired of hearing the Darwinian phrase, "Survival of the fittest".  But there's  no better example of this than a seasoned project manager. Being one yourself, it's no surprise you'd want to take this a step further by certifying yourself. 
Certifications, while challenging, do give you the competitive edge. With the plethora of options in front of you, it boils down to choosing the right certification. Naturally, you'd want to invest in one that'll boost your credentials and safeguard your position for the future. The Project Management Professional (PMP) certification administered by the Project Management Institute (PMI) is one such that'll hold you in good stead in any industry.
Given how  the 2008 economic crisis has taught us that no one is immune to being made redundant, it's fortunate that 80% of executives around the globe still consider a PMP certified holder invaluable during times of recession, according to Simplilearn's survey.
This ought to reassure those of you taking the PMP exam in the new format effective March 26 2018. While the number of questions remains at 200, the changes incorporated into the syllabus include a few renamed processes and knowledge areas.
In this article, we'll run you through the list of changes, but that's not all. You'll get a few, quick tips that'll help you squeeze in the most out of your preparation strategy!
Major Changes Expected:
The guide has expanded its emphasis on the fact that processes alone can't run a project and factors in people's diversified contributions. The following areas have undergone changes:
Processes
:
5-10% of the content has increased in line with 49 processes instead of 47. Of these, 7 have been renamed. These processes are:
1. Plan Human Resource Management
1. Acquire Resources
2. Quality Assurance
2. Managing Quality
3. Acquire Project Teams
3. Acquire Resources
4. Control Communication
4. Monitor Communication
5. Plan Stakeholder Management
5. Plan Stakeholder Engagement
6. Control Stakeholder Engagement
6. Monitor Stakeholder Engagement
7. Control Risk
7. Monitor Risk
Chapters 1-3 have merged into 2 chapters to distribute information about acquiring human and non-human resources evenly. The new Chapter 3 details the role of project managers where several aspects will be specifically mapped to the PMI talent triangle consisting of
Technical project management

Strategic and Business management

Leadership
It's easier for you to monitor changes to existing processes rather than try and control elements that don't sit well together. This is the reason the chapters on controlling processes have been renamed to monitoring them.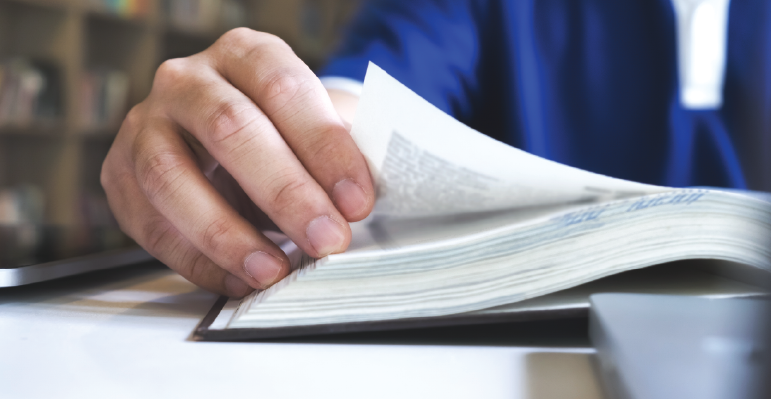 Process Tailoring:
Each process is now defined by the scope and size of the project. To this end, 3 new process areas have been added which are:
Manage Project Knowledge

Control Resources

Implement Risk Responses
These process additions are evened out by a deletion, namely the process "Close procurements". But its functionality has been written into the "Close Project" process.
Projects by definition are finite endeavors. They can go on for days, weeks, months or years at a stretch which are time-bound by start and end dates. This is why the difference between ongoing and non-ongoing processes have been introduced for the first time.
The earned value toolkit supported by PMBOK 6th edition now contains the additional earned schedule management component. Given that project managers rely on schedules more than timelines, this lesson will prove useful when you eventually occupy the project manager's chair and dole out tasks to your teams.  
Knowledge Areas :
It's a well-known fact that project managers rank tasks based on an order of priority. This helps them create individual schedules for their teams based on the length and complexity of the tasks and the skills their members possess.  Since a schedule helps you manage time more effectively, the 2 knowledge areas that have been renamed are:
Project human resource management- now project resource management and

Project time management- now project schedule management.
What's more, the Agile practice guide has been integrated into the PMBOK guide so expect to be tested on how agile practices such as Scrum complement traditional project management.
Escalate Response:
Being a witness to the hurdles of project management, a new strategy called "Escalate Responses" will come as a relief. It'll ease your burden by letting you escalate the risk to a suitably qualified employee. Once escalated, you can choose to either
A) Remove the risk from the project's risk register or
B) Leave it in and mark it "Escalated/Assigned to".
Although fair warning; you'll still be expected and encouraged to give continuous project updates rather than leave feedback for the end.
Simplifying the ITTO
The good news is there's less emphasis on Inputs, Tools, Techniques and Outputs (ITTO). It has been simplified and grouped under common headings.In addition to text, a series of figures and tables have been included to illustrate ITTO interrelationships and demonstrate different processes.
Further, the Inputs, tools, techniques and outputs now come under the processes within the Knowledge Areas mentioned earlier. This makes it virtually painless to find information quickly on how the ITTO fits within these processes. The new table of contents included lets you jump directly to the tables and figures which is rather handy if you're a fan of visual cues!
Quick Tips:
Now that you have a fair idea of the actual exam content, it's time to use these handy pointers to prepare for your exam efficiently:
Exam Format:
Your exam will be computerized (CbT) or paper-based (PbT). You can see your score immediately if you opt to sit your exam online. In both cases, you'll be expected to answer 200 questions in 4 hours. Of these, only 175 questions are marked. Since the pass percentage is 60%, you'd need to get approximately 138 questions right. The 5 project management domains that you'll be tested on are Initiating(13%), Planning(24%), Executing(31%),Controlling (25%) and Closing (7%). As is the nature of Multiple Choice Questions (MCQ), there are 4 choices to pick out your answer from.
Tip:  Devote your time on those chapters with maximum weightage using the percentages given above!
Practice, Practice, Practice:
In a manner of speaking, your exam itself is a project. It, after all, imposes a time, budget and scope constraint within which you have to meet the cut-off. Shortlist websites that offer free exam simulators and take them at the same place every time. Nothing beats taking plentiful mock tests. A disciplined routine gets you acquainted with the type and length of questions. Moreover, you'll get adept at finding the right answer within the time limit imposed.
Tip: Time management is of paramount importance here. If you spot a toughie, don't waste time figuring it out but mark it and move on to the next question. Remember, there is no negative marking so you can revisit the question towards the end. Pace yourself bearing in mind you shouldn't spend more than 1 minute 12 second per question.
And lastly, it's better to make an educated guess than to leave any question blank!
Situational Judgment
You'll be presented with project management scenarios typically encountered daily by a project manager. While some scenes will seem familiar to you, it's still worth spending time on the project manager's duties covered in Chapter 3, along with the portfolio and program management scenarios.
Tip:  Ensure that  you answer at least 2 questions. Look for answers with the words "may","often", "perhaps" etc which are often correct. Dial down your imagination when building on a scenario as this can often cause you to go off on a tangent.
Revise the Formulas
Formula-based questions such as variance at completion and deducing the variance of the total projected cost from budget can help you score strategically.
Tip: Familiarize yourself with a good dose of questions from Earned Value Management and Change Management Workflow. On average, 12 questions were asked from the latter!
Question Linkage:
When reading the question, begin identifying which process group is being asked. Try to link the question to the process out of the 5 stages being tested. Of these, the change control process and configuration management can appear very often.
Tip: The PMBOK chart categorizes different process groups under the knowledge areas.
For questions that look visually lengthy or wordy, read it from the end first. You might want to keep a highlighter ready to mark important passages!
And finally, make sure that you meet the minimum criteria before deciding to sit the examination. At present, it stands at a minimum of 35 project management contact hours drawn from a combination of academic and professional experience of 7 years. You can then book your slot online using the PMI Portal.
Things can get overwhelming quickly. So, remember to leave sufficient preparatory time of 1-3 months, especially if you're balancing study hours against your professional commitments.
There's no delicate way of putting this, but the exam can be pricey whether you're a PMI or non-PMI member. Which is why, even though you can take the exam thrice in a year, you're advised to give your best shot in the first attempt itself.
That being said, don't beat yourself up if things don't go as you envisioned. The important thing is to revisit your learning strategy to see what went wrong the first time. As long as you  use the tips listed here to manage your time wisely, nothing will stand in the way of you acing your PMP exam!
Should you decide to use an online course to study for the exam, ensure the course provider's content is aligned with the new update, like this one from GoSkills.
Have these tips aided your learning strategy? Let us know in the comments below!

FREE eBook
The Definitive Guide for Resource Planning and Forecasting
Download
Namratha Mohan