In the first part of this series, we dealt with the critical areas of strategy building and implementation that managers easily compromise on, and traced examples of failure that were caused due to them. In the conclusion edition, we focus on making implementation plans stronger by highlighting areas that require better attention.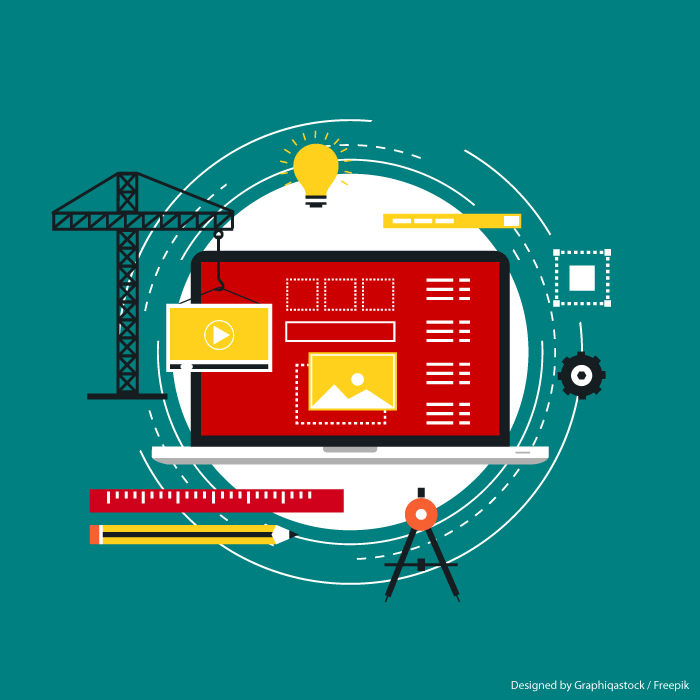 Successful implementation of strategies are easier said than done. Everyone knows how implementation plans go haywire in the wake of internal and external risk factors. Especially considering the Engineering and Construction industry which is faced with everything from high employee attrition rates, financial constraints and weather hazards among other potential risks.
Organizational project managers are thus typically faced with an overwhelming set of tasks, a frenzy to meet deadlines and fragmented teams. And, in the wake of such circumstances, these areas can easily get prioritized over. As we are all aware this can seriously affect your project output.
To help managers juggle between different areas, we closely examine certain areas of implementation with industry examples that are most likely to go wrong.
1. Manage the Management
The support that top management provides projects with is a definitive factor in the ultimate success or failure of projects. So much so that it is often believed that the degree to which top management is supportive of a project process, directly impacts the quality of output. (Manley. J. H. Implementation Attitudes: A Model and a Measurement Methodology.)
Top Management's role in a project's success may be attributed but not limited to factors like sufficient resource allocation, timely approval of plans, strategic guidance and most importantly trust. Teams are far more likely to be successful when their management trusts them in both good times and bad. To gain and maintain that kind of trust, here are some suggestions:
Do not involve management in trivial issues. Their involvement is best reserved for significant milestones and decisions. This way, every time you approach them, you can show significant progress from the previous update. Also this is a sign of a self-sufficient team that does not require to be micro-managed.
Ideally, plans must encompass clarity on expectations from either end. The management on its end needs to state the roles individual managers need to fulfill and set the overall tone of the managerial style. The teams on their behalf must be clear on timelines and record progress accordingly.
Teams must always be clear on the potential risks and roadblocks that they foresee in the project cycle. This way, when a step fails, the onus will be shared by everyone and the management will have a point of reference to evaluate the damage.
2. Train and Gain
While resource assessment is an obvious step, what managers tend to ignore is the training involved in preparing current teams to accommodate new tasks and challenges. This leads to a twofold gap in allocation:
Inability to allocate existing resources onto upcoming projects as skill mismatch is a common problem.
Need to hire/fire at the last minute as the competency levels of internal resources prove to be insufficient.
Hence training is best executed when tied to a well-defined demand forecasting process. Demand forecasting helps teams get specific with requirement details and weigh it against the company's skill inventory. (Read more about it in our article on capacity planning.) Such a process helps in both training resources for specific requirements and in hiring niche talent. Skill inventories makes sure that project teams are customized for the stated requirements.
To go by history, there are enough examples that testify the fact that the lack of training can snowball into a huge catastrophe. One such example is the Collapse of the Commonwealth Avenue. Two thirds of the 16-storey apartment complex collapsed while under construction at the 2000 Commonwealth Avenue in Boston. Investigations suggested that given how most on-site workers were hired on a third-party contract there was a lot of confusion around safety responsibilities. Engineers and architects assigned to the project kept changing so much so that, there was a general lack of coordination and clarity on who was eventually expected to do what. This also led to them sourcing sub-standard quality products.
Thus, training and allied orientation programmers cannot be an afterthought in the construction PMO. Given high attrition rates, it is easy to justify the lack of training as a cost cut. But, the efforts you put in making sure that resource quality and ownership levels are on point can eliminate some obvious, internal risk factors.
3. Assess. Rectify. Repeat.
The implementation stage, as stated before, thrives on the plan created for monitoring the actual implementation process. As discussed in the previous article, lean strategies prove to be immensely advantageous by allowing managers to rectify mistakes and correct them on the go.
With lean strategies the PMO is required to create comprehensive timelines for the implementation itself that are filled with milestones, which serves as a checklist for ensuring that the project is both on target and meets deadlines. Such milestones can include time frame goals, project costs and quality checkpoints as well. Creating a plan for monitoring the implementation phase is a great way to recognize problems before they occur and monitor unforeseen delays and making adjustments to accommodate those delays.
The case of Wembley Stadium's (rebuilt in 2000s to replace the existing structure) project failure is a classic example of a poor implementation plan. It started off with a winner's curse, owing to the fact that the bid was too aggressive in estimating the actual costs and gave rise to a 36% overrun. Next, the subcontractor was replaced halfway through because the proposed arch design was proving to be too innovative and difficult to be built. And, this led to multiple levels of communication failure, all of which collectively let to indefinite delays of the project. On the whole, it took 5 years longer than expected and the football pitch chosen has been widely known to be of very bad choice.
Considering Wembley's design was quite unprecedented, an accurate estimation was not likely to begin with. The management should have factored in this aspect and allowed a larger window for assessment and rectifications. Since they weren't lean enough to accommodate enough changes, the project faced a multifaceted failure.
Lessons Learnt…
Top management's support is instrumental to a project's success. The extent of this support is also related to the way the team approaches them.
Training is a necessity and not an option. A comprehensive program that imbibes ownership in teams can go a long way in making projects seamless and successful.
No projects can be conceived perfectly at the planning stage itself. So managers benefit from opting to keep enough window for assessment and rectification.
The advantages of tying up your Engineering and Construction PMO with Saviom, a robust Resource Management tool are manifold. Not only does Saviom take care of all your resource scheduling, forecasting and talent management but it also mathematically boosts productivity, saves time and increases your planning efficiency.
Have these articles helped you find the right building blocks? Do let us know in the comments below!
Free eBook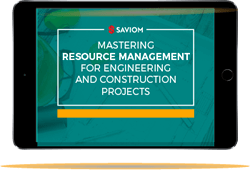 Mastering Resource Management For The AEC Industry
Learn how you can transform your resource management process in 5 easy steps!
Download
Nityashree Yadunath