Saviom presents a series of deeply informative analytical articles, specially crafted to help managers perfect the nuances of different managerial processes. Our first series focuses on project strategy and implementation.
We all know how hard seamless strategy implementation is, especially for the dynamic Engineering and Construction industry. However, the process can get a lot more effective when a few key areas receive better focus. This two-part series explores the important factors involved in both building successful strategies as well as implementing them for Engineering and Construction enterprises.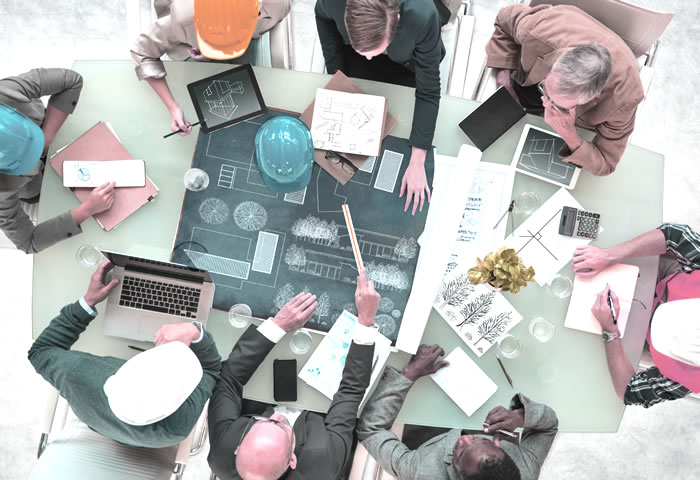 Much like a house of cards, project strategies can fall apart quite easily in the implementation stage. Sadly, their failure take your project down too. The Economist Intelligence Unit (EIU) report published in late 2015 stated that 61% of companies grapple with uncoordinated strategy implementation and only 56% of strategies are "successful enough".
As for the Engineering and Construction industry, project management strategies are a harder nut to crack as it is usually subject to constant market shifts. Capital intensive and extensively reliant on physical, intellectual and skill-based resources, the probability of facing strategy backfires is quite high.
In our article, we have traced the key areas of effective strategy building and implementation that are often forgotten by Engineering and Construction managers. Mapped with important takeaways from landmark industry failures, the article has been crafted to help you maximize the success of your projects.
1. Choosing The Appropriate Project Management Methodology
Using the right Project Management methodology and adapting it to suit your core goals is the crux of effective strategy building. The 'one size fits all' approach never works as each individual project requires dedicated effort in making sure that the methodology chosen is in sync with company objectives.
Although managers may choose to mix different components of various strategies, few methods have proven to be more successful than others. For example, Waterfall Project Management with its traditional, sequential handling of concept, planning, development, quality assurance and completion is a favourite among senior management. When outcomes are standardized, this method is very successful. Agile Project Management focuses on the flexibility of changing situations and consistent feedback. It is generally relevant to younger teams and leaner projects.
Considering how resource-heavy construction projects are, Critical Path and PRiSM are often popular choices. Strikingly different from Waterfall and Agile, the Critical Path method is geared towards solving problems with a resource-centric approach. The critical tasks of a project are allocated resources on priority and other tasks are carried out simultaneously. The process revolves around making sure that there is a resource buffer at all times and thus ensures quality as well as timely delivery. PRiSM on the other hand is specially designed to encourage sustainable construction projects. It is primarily used for real estate development projects that have a likelihood of impacting the environment.
Synergy between the project and business units is critical to the success of your strategic goals. One of the surest ways to achieve this is by is by setting up a dedicated Project Management Office (PMO). Most organizations ignore this despite using individual Project Management methods. When the requirement is modest, as in the case of small/medium sized Engineering-Construction firms, a lean PMO with few dedicated resources can be established. The PMO however, is a unit that each organization must establish on its own terms. For example, Construction giant Fujitsu UK&I, has multiple PMOs, including one at the senior management level.
2. Accurate Risk Assessment and Management
As stated earlier, the Engineering and Construction industry is subject to a significant amount of risk and uncertainty. It is infamous for missing deadlines and cost targets. It also entails capital/time intensive design and production processes that involve uncontrollable external factors. Hence, Risk Management is all the more important to such projects.
The busiest performing arts centre in the world, The Sydney Opera House was a perfect example of Risk Mismanagement. It is often cited as a financial and engineering debacle with a 1300% cost overrun and a 5-year timeline that snowballed into 15-years. The design was hastily approved 2 years before its completion. This not only led to poorly planned acoustics in the interiors and disproportionate roof shells, but was also responsible for most of the unforeseen overruns.
The Opera House's case of Risk Management yields two very important lessons for Construction Risk managers –
Planning ahead is instrumental to successful construction projects. Starting with a poor plan can lead to severe deterioration in the quality of output.
Accurate estimation of cost and timing is dependent on the level of detailing that the plan has. Inaccurate estimates invariably lead to overruns.
By and large, Risk Management goes hand-in-hand with detailed planning. Managers need to understand the requirements and the actions set for the project as extensively as possible. This acts the preamble to go by when things go out of hand. A bad plan multiplies project risks and for Construction Managers, that is the worst possible nightmare.
3. Communication That Maximizes Stakeholders' Buy-in
"Effective communication of the strategy is critically important – particularly when reaching out beyond the group directly involved in the development of the strategic plan. "John Sterling (Strategy and Leadership). Most often, while the top management is completely in tune with the strategy the people executing it (lower level management and employees) have a superficial understanding. Effective communication requires effort from senior management in terms of doing more than just strategy-backed delegation.
In cases of project failure, clear communication becomes all the more important for both internal and external stakeholders. The manifestation of multiple levels of communication failure maybe traced in the aftermath of the British Petroleum's (BP) Deepwater Horizon oil rig explosion. While the reasons for the explosion itself is more in the realm of a scientific snag, the severe reputation loss that BP underwent was every bit a crisis communication failure.
BP's lack of transparent communication, a seemingly nonexistent PR plan and an unsympathetic outlook contributed to their dramatic loss of market share and public boycott. But the gaps in their internal communication also had a role to play too. Callous handling of employees who lost their lives spoke volumes of their apathy towards on-site employees. Private researchers revealed that factors like lack of training, insufficient number of experts on the project and most importantly the lag in communication among those on-site and those at the corporate office caused further damage to their reputation. Since there were no efforts whatsoever, to involve internal and external stakeholders at once and communicate clearly, people began talking amongst themselves and this cost them a lot of public goodwill.
Going by this example, it is safe to say that for Engineering or Construction enterprises, the focus on communication can be lost in the maze of design and execution roadblocks. But given how it can make or break your image, a definitive communication plan must be one of the key areas that the strategy is built around.
4. Data-driven Resource Planning
When tied to a functional Project Management system, strategy will no doubt require a robust Resource Planning process as well. (Read more about the co-relationship they share here). Resource Planning refers to the balanced, optimized allocation of resources. From forecasting your upcoming demands to ensuring full utilization of all your resources, the process ensures cost efficiency and practical implementation of strategy.
Moreover, human resources are the most volatile. 51% executives indicated that loss of revenue is the top business risk of not addressing resource management and capacity planning. (The 2014 State of Resource Management and Capacity Planning Report).
Resource Planning has grown to be a significant priority for enhancing efficiency and reaching new levels of productivity. When given complete visibility of all your resources and their key tasks it allows you to prepare for every challenge that the strategy may steer towards. In the age of less is more and 'lean' strategies, this is your best bet to retain worthy employees and maximize utilizations. (If you are new to Resource Planning, The Definitive Guide for Resource Planning and Forecasting can help you get a head start.)
Lessons Learnt…
Adapt your Project Management methodology to the needs of your project.
Make sure that your project strategy is lean enough to give you wriggle room for implementation inconsistencies and logistic miscalculations.
Plan as meticulously as you can, especially in the light of risks involved.
Ensure clear communication on all levels of your managerial process
Tie up your strategy such that it has balanced, data-driven Resource Planning.
We will be back soon with the second part of the series and another set of important things for Engineering and Construction Enterprises to focus upon to get strategy implementation right.
Free eBook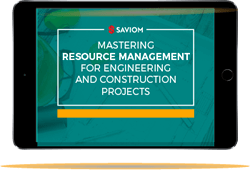 Mastering Resource Management For The AEC Industry
Learn how you can transform your resource management process in 5 easy steps!
Download
Aakash Gupta