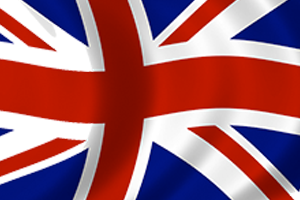 The decision of UK's exit from the European Union has caused mayhem in world markets. On the Friday and following Monday, the pound plunged (at its lowest) plummeting by 11.1 per cent. Major economists have predicted a potential UK recession while also assessing its far reaching effects on European and American economies.
While there are wide degrees of speculation to what degree the Brexit will have on the global economy, one thing's is for certain, there is thick smog of uncertainty within businesses. Economist John Van Reenen (Director of the Centre for Economic Performance at the London School of Economics) sums this up nicely:
"You get a rabbit-in-the-headlights phenomenon where businesses don't want to make new decisions, or new investments, because they are uncertain about the future. The immediate effect will be a lowering of investment activity, a lowering of hiring."
The lowering of business investment and business hiring are reactionary decisions that are inevitable but even more so prevalent in our highly globalized economic landscape. With our current levels of economic interdependence a shock from any major economy (not just the US) will now have ripple effects throughout the world. The saying should now go- "if a major economy catches a cold (whether it be due to the Brexit or Chinas economic slowdown) the world will at least start to shiver". These "shivers" are frequent in our current climate and need to be treated as regular phenomenon. There is no escape for businesses to stay immune to market volatility, whether trading globally or locally.
To hedge your risk you need to look at the immediate issue that you are faced with, which in this case includes the uncertainty of the demand of your workforce. To ensure that you're able to meet fast changing demand you need to have a resilient internal workforce which is able to adapt regardless of what the economic climate is like. And for that, you need to have a demand driven workforce planning process set in place.
What is demand driven workforce planning?
Demand driven workforce planning is the process of where the planning and supply of your staff is driven by fast changing market demand. For this to work, there are two core elements that need to be considered:
First of all, businesses require a process in which they have clear visibility of their future demand in real time. To achieve real time information you need to have an enterprise wide solution where you can track every type of demand, whether its project or non-project related activities i.e. BAU, Support, Admin, Training.
Second of all, businesses require an appropriate mix of different staff types which include permanents, contractors, part-timers, casuals and freelancers. Having a proper mix makes your workforce flexible, allowing it to adjust to changes in demand. For example, during times of economic uncertainty (like the Brexit) it's easier to scale down on your temporary resources such as your freelancers and casuals. These resources act as a layer over your more valuable and highly-skilled workers (i.e. your permanents and contractors) and can rapidly be hired again when required.
The effects of adopting a demand driven workforce planning method
1. Minimizes your over or under capacity of your staff pool
By making appropriate forecasting decisions of your staff requirements (which includes taking into account the possibilities of adverse economic activity) you will be able to minimize having an inflated or starved workforce.
2. Avoids last minute hiring
Demand forecasting also ensures you make your recruiting decisions well ahead of time avoiding potential last minute hiring. Last minute hiring activities generally result in businesses taking on high cost and low quality staff.
3. Reduce costs of hiring/firing
Having the visibility of your future work gives you the ability to plan better which means you don't have to constantly fire and hire to bring in new expertise (which results in high costs and low employee morale). Planning better means you can retrain or redeploy existing internal resources or juggle around their project time lines.
4. Minimizes overall resourcing cost
Having a diversified workforce means you can look towards employing cost effective resources in countries with low labour costs, which helps minimize workforce costs.
A businesses workforce is the backbone for survival during times of economic shock and it needs to be made resilient if companies want to last in increasingly jittery world markets. If you want to learn more, there is a wealth of information on workforce planning on the internet. Have a read of our eBook to learn the basics of workforce planning. Download it here now!
Share communication tips that have worked for you in our comment section below.
Free eBook
Future-Proofing Your Staff In Times Of Volatility: A No-Nonsense Guide
Download
---

Aakash Gupta