The Project Management Professional (PMP) certification is one of the popular certifications all over the world. The certification, offered by the Project Management Institute (PMI), is widely considered to be essential for project managers. It is a great boost if you want to take the next step in your career.
The exam is mainly based on the Project Management Book of Knowledge (PMBOK) guide, which incorporates the current industry standards in the field of project and resource management. If you are planning to sit for the exam, make sure you know the specific qualifications for applicants. This would include certain hours in leading and directing projects as a project management professional, in addition to hours in project management education.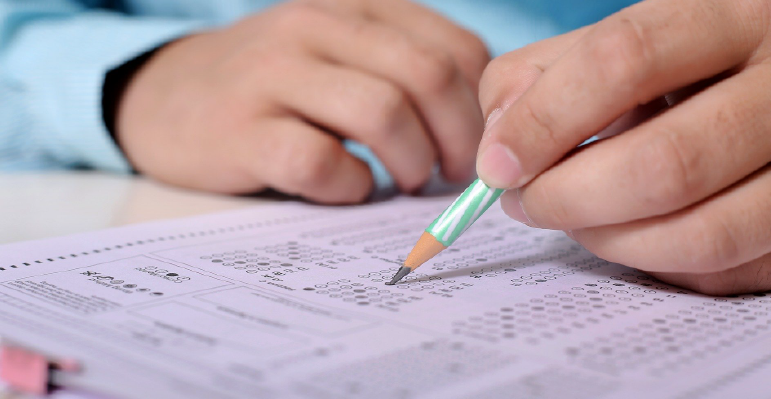 However, the format has recently been changed in response to the changing scope of project management across organisations. So,
1. What are the changes in the PMP certification exam?
The increasing role of technology in businesses has impacted the role of the project manager. This was the premise for the need to change the scope of PMP certification as well. The PMI usually conducts timely research every 3-5 years to understand how the profession has changed over time.
The change in the PMP examination will be implemented in the exam from July 2020. PMI, with its leading group of experts, had last updated the PMP course exam outline in 2015. The current change in the outline would also highlight what project management of the future is going to be like. The results of the recent research has been published in the PMP Examination Content Outline in June 2019, which will be subsequently reflected in the exam format of July 2020.
2. Outline of the PMP exam
In order to understand how the current exam outline will change, let's take a look at the existing content outline. In 2015, the PMP exam format and outline was based on 5 domains identified by the PMI. These were based on the various stages in the project life cycle and includes various tasks. The different processes and guidelines would be related to various tasks in the candidate's proficiency. The different domains and their weightage in the PMP examination are as follows:
Sl. No.DomainsPercentage of items in the exam
IInitiating13%
IIPlanning24%
IIIExecuting31%
IVMonitoring and Controlling25%
VClosing7%