The project management plan is nothing short of a bible for as long as your project lasts. That probably summarizes the importance that it holds. So let's begin with a basic understanding of what building this document entails.
What is a project management plan?
The project management plan is a crucial document that covers all areas pertaining to executing, controlling and monitoring a project. It describes the project's objectives, strategies, the plan of action, the risks and financials as well as mechanisms of monitoring in great detail. In addition, the plan could also include alternate measures, subsidiaries and other relevant documents. The plan gives team members goals and timelines besides setting the right expectations and limitations.
However, when the different areas that need due consideration before the plan is built are fluid when it is being laid out, we've got a rather tough spot to be in. Yet, the one factor that remains constant is the list of ingredients you need in order to brew the perfect project plan.
Given how project management, a discipline that has received keen attention and admiration over the years has built itself a very strong foundation in terms of the knowledge areas it prescribes and the course of action it recommends, ambiguity around a project plan mostly stems from poorly-defined objectives and outcomes rather than lack of clarity on what a project manager has to do. If you are on the project portfolio management track, however, additional best practices may help maximize the efforts of planning. In that light, what we've put together is a list that helps seize the inherent agility of today's projects, the nature of which is not always a custom fit for the set boundaries of a project plan. While the list is a definitive starting point, it is not a ready reckoner template.
Components of a project management plan –
Executive Summary
Project Management plans typically begin with an executive summary that extends from a few paragraphs to a couple of pages, intended to effectively summarize the most critical areas of the plan. The summary must be a very holistic one, covering aspects like the primary outcomes expected out of the project, the financial components including baseline and estimates to complete, the task milestones involved, the potential risks that could arise in taking up the project and the overall future of the project at large.
The summary should be able to convey the most crucial elements of the plan in short and create a whole picture, without misinforming stakeholders. As for agile projects, the summary can accommodate for the fact that things will solidify as you go deeper into the project.
Project Scope
With the summary checked off, you can move on to working on the scope – a document that underlines the objectives and goals of the project. This becomes one of the most critical aspects of the project management plan since it not only covers the facts in regards to tasks and milestones necessary but also covers grey areas on the lines of inclusions and exclusions. Stating inclusions and exclusions is really important because it will give stakeholders very clear expectations to go with. For those of you facing scope dilemmas, HBR's recommendations on walking this tightrope include building transparency within the team, informed decision-making and accommodating enough wriggle-room to go the extra mile, based on project history.
The other qualifying factors of a scope document include describing work breakdown structures with all the relevant dependencies and defining work quality parameters. Quality parameters give tangible descriptions to your goals since anything that can go the dreaded 'grey zone' is subject to misinterpretation by either the clients or the project teams involved. Principles of project integration management are also useful to improve and channelize communication within the scope. For an agile team, the output gets assessed every fortnight such that it gets easier to understand expectations and steer the ship. Regardless, the scope cannot be poorly-defined.
The following areas require a thorough assessment in the project scope document –
Both long and short-term goals

Tasks and dependencies

Timelines

Resource Schedules

Financials

Risks

Quality Parameters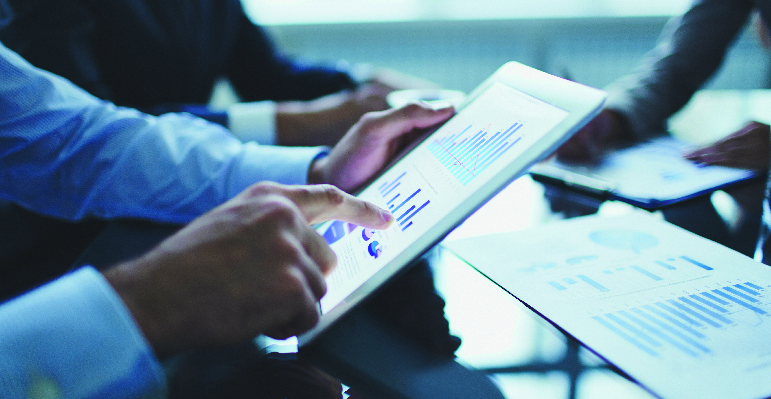 Feasibility Study
Assessing the details of the project to ensure that its monetary benefits and value add up to the effort put in as well as risks traced is a crucial step in determining the overall success of the project. Such an assessment must take into account the history of the project, the context it has and the portfolio it best sits within – from among benefits, value and innovation. Thereon, the various aspects around it, ranging from technology to the financial benefits need to be dissected before it gets the official nod. Feasibility study channels typically include the following areas –
Innovation – Going by Gartner's findings on how managers today should use disruption and conquer through innovation, this area is as much business strategy to build as it is a project decision to be made. Stretching from your people's technical acumen to the kind of equipment you have, the level of innovation that the project requires is a very important aspect of the feasibility study you undertake. In addition, the nature of work that you are undertaking is also symbolic of the innovation advantage you gain from it. Subscribing to technology or equipment that are far too out of vogue even if they bring in monetary benefits could have you branded as a rather complacent business. Whereas, having to hire hyper-specialized niche resources or procure specialist equipment can snowball into project overheads that lead to losses. Striking a balance between the two lets you earn both money and value. Thus, the feasibility study in instrumental in achieving this balance.
Financial – Monetary benefits of a project are often the crucial selling point for a business to actually invest in it. Unless a project has pure research and innovation advantages to it, a thorough benefits analysis is decisive for it to get approved. What managers need to account for here includes budgets, resources costs, expenses and earned value estimates.
Legality, Practicality and Others – Apart from the financial and innovation quotients, a project's feasibility is dependent on the practicality of different areas like availability, operational difficulties, legal constraints and other daily-life details that need to be factored in before a project is taken up.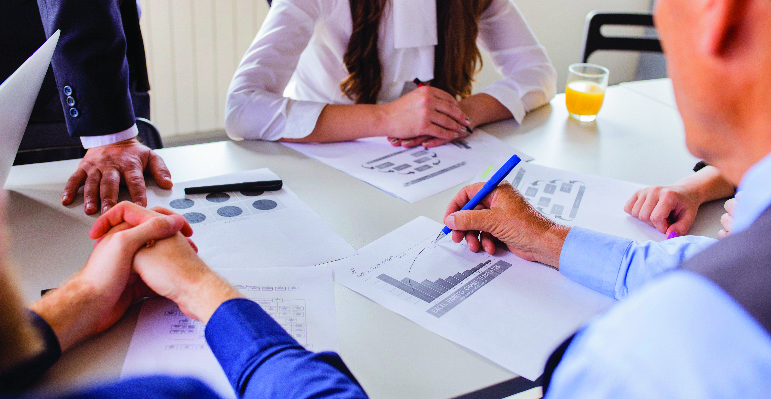 Resource Capacity Planning and Scheduling
Resource capacity planning often does not get the kind of emphasis it really requires. As a result, projects either face a resource crunch that hampers delivery timelines and overall quality or they have a resource surplus that becomes a financial overhead that eats into the project. To prioritize better and ensure a more predictable course throughout the project lifecycle, it helps if the project plan has dedicated effort in mobilizing resource capacity both in terms of the people potential required and the equipment or technology necessary to accomplish the project.
The workforce shaping initiatives in the organization must further be synced with the project calendar so that the training programmes polish the right skills sets of employees. This way, when a requirement for a certain project is made, not only are resources easily available but also are oriented to face the challenges of the said project. This puts a very conclusive end to last-minute negotiations and hiring, the outcomes of which are seldom profitable.
Most importantly, the resource plan emphasizes scheduling well in advance so that employees are not put on 'bench' between projects. Scheduling places tasks on people's timelines well in advance in order to assess feasibility, availability and location logistics. But the most tangible benefit of timely scheduling is the fact that it ensures full and sustained utilization of all resources at hand. As a result, neither are people over utilized nor are they underwhelmed. It is the amalgamation of prioritization and astute requirement analysis. Ultimately, it is critical that managers acknowledge that tracking optimal resource utilization is not the outcome of a single task or project leader's vision. It is, instead, the outcome of constant time-sensitive planning and execution. To summarize,
Begin with understanding the requirements of the project or program. Accommodate for people as well as technology and equipment. In terms of people, analyze the experience, skills, location and costs associated. In terms of equipment, begin by understanding quantity, technology and people required to operate equipment.
Decide on timelines both in terms of the calendar and in terms of the schedule of the project itself. This assessment helps decide on priorities and allocate people onto projects.
Understand procurement and draw plans to have the right people deployed in the right places. As long as you have the advantage of time, you can choose to make cost-efficient, skill-specific choices within your plan.
Risk Management
Risks are inevitable and are a part of projects despite your best efforts to minimize their presence. So it helps to have a dedicated plan to deal with the repercussions and at the same time understand that some risks can potentially be of use to the project (procuring cheaper alternatives or effective resource replacements). What a good project plan carries is both measures to manage risks that are recorded at the planning stage and at the same time suggest and track contingency measures for risks that can mushroom unexpectedly. This way, your project keeps up with the velocity of an agile atmosphere. If you are around for the long haul, the risk management framework is also a great starting point. Typically, the following steps are a must within the risk plan –
Identify – List and identify all risks and roadblocks that can potentially affect your project's progress. This can extend from the unavailability of people and equipment to unpredictable weather. Make the list comprehensive and sensitive to external as well as internal factors involved.
Analyze – The next step is to understand the repercussions of the risk, in terms of all the moving parts of the project that can get affected due to its presence. The list of such consequences and their effects are also crucial to chart the steps you can take to prevent tangible damage. For example, if you can foresee a resource crunch, having contingent or freelance resources standby maybe a good idea to keep the project protected from delays.
Evaluate – The magnitude of risks and the likelihood of their recurrence form the priority list on which you can build and monitor all the contingency plans. If the potential damage that a risk could lead to is negligible, building an elaborate plan to minimize its damage may be a rather inefficient step to take. On the other hand, for risks that are very likely to reoccur and have the potential to create ripples within the project atmosphere, it is worthwhile to build treatment measures. Typically, managers build a chart and make hierarchical ranks for project risks.
Treat – Treatments are described for those risks in the project that require a keen assessment and contingency measures to mitigate the consequences. The treatment described must be able to bring down the risks to acceptable levels.
Monitor – Lastly, it does not suffice to have a risk closed once treatment is recommended. It is a part of the project to monitor the nature of the risks and constantly ensure that they don't snowball into cross-dimensional project trouble.
Contingency measures to avoid, accept, mitigate or transfer risks are also typically drawn. For flexible plans, changes are made to avoid it altogether and for those that can be prepared for, the stakeholders agree to accept the risks involved. As for mitigation, treatment measures are recommended and with transference, third-party support is sought to manage the risks.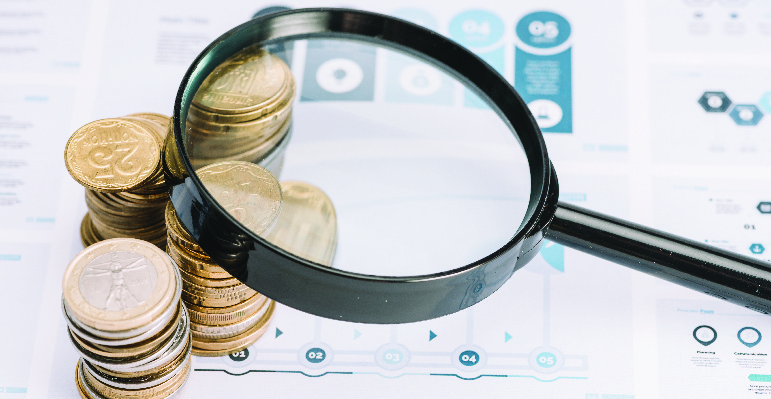 Financial Management
This segment describes and validates all the areas concerning financing the project, managing costs and deriving revenue. It also covers the essentials of baseline tracking as well as earned value management, as described under cost management – a knowledge area within PMBOK. Broadly speaking, the objectives of financial management within the project plan include –
1. Source identification and suggested alternatives for project finances
2. Risk assessment in terms of market or project environmental fluctuations
3. Thorough analysis and planning to mitigate the risks
4. Establishing legal protocol and an administrative body
5. Evaluation of contracts and agreements pertaining to the project's finance
6. Review and planning of taxes and other (if any) cess as applicable
Overall Alignment and Tracking
Alignment and tracking are not afterthoughts in a successful program. They are factored from the very beginning and this leads to a seamless flow of knowledge and tasks. Be it communication, change or the overall atmosphere that the project is placed within, wholesome alignment and understanding are crucial to reach new levels of innovation as well as optimal productivity and unified opinion. When expectations of the project are set right, stakeholders will always be aware of the limitations or 'grey areas' within. They will understand that the resultant delays and repercussions come as a result of factors that are beyond reach and not due to those that reflect lack of ownership or commitment.
Further, monitoring and tracking a project's success forms the key to really assessing if it is really unfolding as planned. This is where you can evaluate it as per the earned value at various points of time and at the same analyze booked vs. actuals to see if your plans need to take better stock of requirements and the overall time taken to complete.
The project management planning process is something that evolves with your project team and its requirements. If there is one thing to learn from this piece on why good projects fail, it is the fact that being too results-driven does not always chart a way to success and diversification can be a boon. So it definitely helps to start with a prescribed order in terms of the components required and best practices recommended, but also have the bandwidth to indulge in 'intuition' and what works best with your team. After all, the actual power of bespoke agility lies in being able to keep things flexible.

FREE eBook
The Definitive Guide for Resource Planning and Forecasting
Download
Nityashree Yadunath