There's not a firm in the world that runs without an operations department and with it, a general operations manager. Given the uncertainty of the department's functioning and staff's roles and responsibilities,the question of what exactly this department does in the grand scheme of things still floats around the internet.
For starters, the operations department is responsible for overseeing the implementation and execution of the right business operation strategies such that only productive activities with measurable outcomes are undertaken. This way, demonstrable value is not only created but is also enhanced along the service delivery route.
In simple terms, the operations department ensures organizational resources are deployed across the enterprise, effectively and efficiently.
Several years of experiential instincts prove advantageous in recognizing the signs of operations management problems. That being said, evolved business literacy and awareness of working processes, tools, methods, and frameworks lets an operations manager make informed decisions concerning the applications of change management.
After all, several interconnected departments such as human resources, logistics and supply chain, and accounting are affected by changes introduced to product functions and line of services.
And to begin resolving challenges is to understand which ones apply from a resource management perspective, given that a scarcity of the right resources impose an efficiency constraint. Let's verbalize some of the problems faced by operations managers with the question;
1. Which operations management problems should you watch out for?
Operations management is a diverse field that oversees the coordination of people, time, finances, logistics and requires time management, organizational change management and sound knowledge in different field services.
Considering how knowledge workers dominate the industry as creators of value, it's all the more important to plan resource schedules such that they sync seamlessly with project calendars. Only then are you assured of staffing constrained projects optimally with the right hands. The points below elaborate on the key resource management challenges in operations management-
A. Forecasting demands against existing capacity
Demand forecasting problems in operations management starts with restricted visibility over project activities and team engagements. Without a high-level view of how resources are positioned on previous and inflight projects, you'll be unable to ascertain, much less guarantee similarly available hours for upcoming work.
When your software tool lacks a forecasting component, you remain unaware of the work influx as demands shift. As the project pipeline fills up, competing interests cause departments to rank both internal and external projects on different metrics.
As a result of new priorities displacing older ones, your firm can risk missing out on the right opportunities or taking up the ones with an unfavorable cost-to-benefit ratio. Worse,your ability to find and finalize staff deployments gets compromised, resulting in over or under-utilized resources.
A Gantt chart within the workforce scheduler lets you size up milestones reached, tasks completed and team progress all in one go. Besides producing a 360° view of enterprise-wide activities and durations, it gives you visual updates of the project's status. Gantt charts also extend to letting you see resources who are over or double-booked in order to correct schedule imbalances.
The resulting capacity vs demand reporting analytics generates year-long healthy utilization rates as a result of all projects being optimally staffed. This methodical approach ensures that your staff's schedules stay the course to execute future commitments while feasible projects are assigned the right minds ahead of the curve.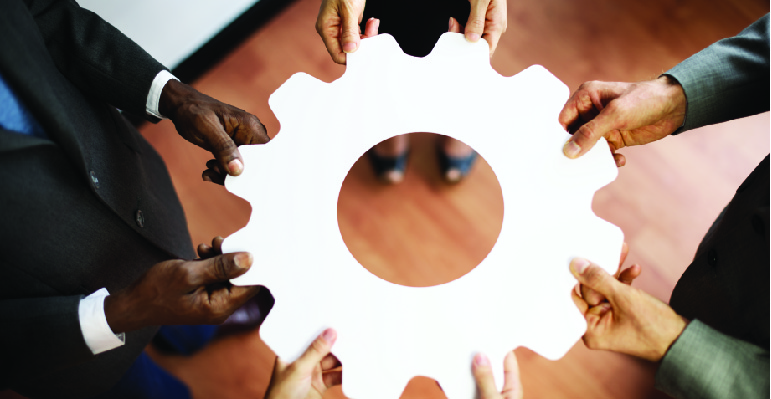 B. Capturing capacity issues in operations management
Considering timely project delivery and final work quality are hallmarks of a job well done, it's all the more important to ensure specialist skills are available for mission-critical tasks within a project.The resource management challenges in operations management here revolve around project planning; particularly resource capacity planning.
Without capacity planning, you won't be in a position to gauge your workforce's strength and those core competencies and strategic capabilities that are beneficial for your enterprise. Capacity issues in operations management stems from being unable to restructure your workforce around true skills and experiential relevance, which spills over gradually to ongoing and future assignments.
An essential step in capacity planning is to drill down to the resource inventory to identify and separate outdated skills from competitive skills. This step lets you allocate a part of the resourcing spend into the right and relevant upskilling programs. As the skills capacity evolves to enable a work-ready workforce, capacity planning is money well-spent!
It lets you stack up the right capacity in terms of the need to expand or scale back the resource pool, thus solving the dilemma of having lower resource allocation and fewer projects or conversely, less resources and more projects.
A capacity plan template lets you know if over-work ensued as a result of a resource insufficiency, justifying the need to release more staff to the project team. You can also assess bench-time clunks that resulted in a portion of your workforce remaining under or unutilized. Once you establish the exact footfall, you can mobilize the right and relevant competencies in the location for the duration of the project.
The next step is to size up resource effort estimates based on information recorded on staff timetables. This can be weighed against planned hours to generate optimal output. The more accurate your resource effort estimates the better informed you are when reshaping the workforce.
C. Strategic resource coordination
In a hypercompetitive environment , the vantage point lies in complete visibility over your resource pool so you can correct schedule conflicts, rectify unscientific deployments and request for resources across departments.
A mismatch in resource requests and project deadlines risks injecting extra workloads to existing schedules, with no breathing space within tasks. Not only do productivity lapses occur in line with the duration and difficulty of tasks but costs and timelines also overrun.
The solution to the operations management problem of coordinating remote and on-site work is to make use of what-if analytics. 'What-If' is a resource forecasting technique to foresee favorable billable hours for future work. It generates skill-matches against true availability thus ensuring requests placed for adequate resources are resolved in time.
Once you coordinate effort estimates and actual availability of different resourcing contracts, resources can be tentatively assigned. By comparing your workforce's actual and planned availability, changes made to future schedules are communicated instantly to concerned teams. The flexibility inserted into the project calendar lets you accommodate part-time hours typical of a gig economy. Different resourcing contracts with hyper-specialty skills can then be contracted to pool in their efforts within the stipulated timeline.
2. What's next?
Considering that a skilled workforce rids your enterprise of operational inefficiencies, countering the resource management challenges in operations management lets all pieces of the project management jigsaw fall into place. The migration to Saviom's dedicated enterprise resource management suite is the much needed step to find and commit the best minds for the right assignments.