The market is flush with top-of-the-line products competing to be used. Considering the demand for instant services, businesses are constantly reinventing the superiority of their product offerings to meet changing needs.
What's determining a product's shelf-life today is its affordability and type of features that can be added. Capabilities with the option to scale up at no extra cost is perceived as beneficial in the long run. At the end of the day, the software trial that you're signing up for should let you experience the full range of features that works according to your business. After all, no one wants to be racked with buyer's remorse in times of uncertainty.
The extent of configuration, or in other words what all comes with the software you're in the market wields considerable influence on your final decision. From plugins and portals to custom analytics, decision-makers want the freedom to configure the software. Let us dive deep into the merits of having it done for you beforehand!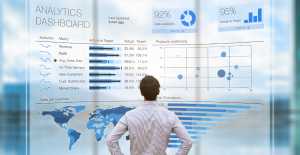 What is Software Configuration Management?
Software configuration management refers to how well a system takes changes while still retaining its integrity. In other words, new functionalities added to the existing set don't result in data loss or erroneous transmissions during transitive periods.
Configuration is done via artificial intelligence applications to enable the system to reach a desired state of performance while remaining power-efficient.
The minimum requirement for standard configuration is to have both a web and database server. This lets your web browser request pages from the server, enabling fast load times. The number of machines hooked to this server can be accordingly upsized should you plan to expand the pool of users getting on to the tool. It is possible, albeit a little slower if the absence of these requirements is mitigated with a credible hosting partner. Custom configuration ensures the application is performance-driven and in a running state. Some of the benefits of insisting on it include
1. Universality
Configuration management systems store your data in a central location, making it easier for you to find what you're looking for. Moving from static spreadsheets to a more dynamic system of records lets you view, update and restrict access to data with security rights. Put simply, your data is visible only to you as per role and seniority in the organization, enabling you to reach decisions without concerns of it being doctored.
Universality facilitates a seamless migration of data from previous information systems and slots it into the right places. It captures your enterprise and comes with prebuilt templates that can be populated according to the parameters entered into the system.
2. Reduced ownership costs
Configuration and customization are often mistaken to mean the same, but the distinction lies in the pricing value. Besides custom dashboards, product updates, user manuals, and training tutorials are all part of the package.
Customization invites additional expenses for the changes requested for and effort hours of the deployed engineer. Configuration, on the other hand, leads to an overall cost reduction of system ownership. Any accompanying software upgrades come free because the underlying code and architecture remains unchanged, allowing you to get more value out of your purchase.
3. Personalization control
Wouldn't it be great if you got exactly what you asked for?
That is the most obvious benefit of software configuration management tools. It puts the user at the very center of building the tool. Saviom, for example, takes a business' configuration requirements into consideration and lets owners take charge of personalizing it further.
Weaving this versatility into the tool from the start ensures that your business isn't left behind in a disruptive landscape. Personalized dashboards let you plug and play with components. Even better, you can have any number of dimensions to generate the reporting format of your choosing. That is, the data you view is contextual to your action, outcome, and decisions.
4. Delivery at scale
We're conditioned to be risk-averse. Change comes with its own set of risks, from displacing teams to switching up processes, roles, and duties. As such, leaders would be concerned about the impact it has on delivery and whether your resource pool would be able to keep up.
With portal configuration, you get to select only those screens, dashboards and sections you require, letting you scale up and shape your industry for organization-specific needs without external help. Better still departmental teams can converge on one platform and be able to mark work as done, in progress or unfinished which enables continuous delivery in line with time-criticality.
5. Insightful analytics
The custom analytics dashboard within an enterprise-grade resource management software comprises multidimensional sort bys. It divides the enterprise into distinct viewing panes, with the facility to search and apply role, team or project-specific dimensions.
While history can only tell you what went wrong and right, forecast analytics help you take back control of the situation. You can unify resource and project workflows to generate intelligence on skills availability, utilization levels and the capacity in effect. This drill-down can be weighed against the load and hours of work, ensuring the decisions you take in the future to maximize profitability. For instance, if you're running low on skills and have an influx of work, the net availability and capacity would dip, signifying the need for corrective action. Or, an unfavorable variance between actual and booked hours can be revised for future work, thus driving up the billability.
6. Quicker recovery
Custom configuration facilitates quicker recovery from critical events. For instance, if one of the offices dispersed globally experiences downtime or is offline for an indefinite period of time, other offices can switch to a replacement server.
In the meantime, a copy of this data will persist on the server in the form of a backup, for later use. The risk of a data loss during the migration of system information is then greatly minimized. No one will lose track of what they and their officemates were/will be working on, given that relevant files, records, screengrabs, and exports are on hand to help bridge the gap. Additionally, recurrences of downtime can be avoided by upgrading that server on which the application is running. This way, more users can be added to the pool while getting the expected level of speed and performance.
Now that you know what configuration entails, isn't it about time you experienced it for real on an instance of the tool? Sign up for a full-length trial pack of Saviom's products and let our product experts do the rest!

FREE eBook
The Ultimate Guide to an Efficient Resource Management
Download
Namratha Mohan