It goes without saying that cost overruns and budget misalignments can be a very expensive proposition. This is something that could derail operations in a project and can affect your bottom line. This is a task handled by experienced Project Management professionals who are aware of the stages of each project and should scope each and every one of them flawlessly.
It seems that every now and then your project is going to cost you more than your expectation. Project overruns are capable of eating up your margins and minimizing your profit substantially.
We are here to take a look at a few ways for you to minimize the potential overruns and to make sure that they are thoroughly prevented. This is going to ultimately reduce project management costs and maximize the income value that you receive.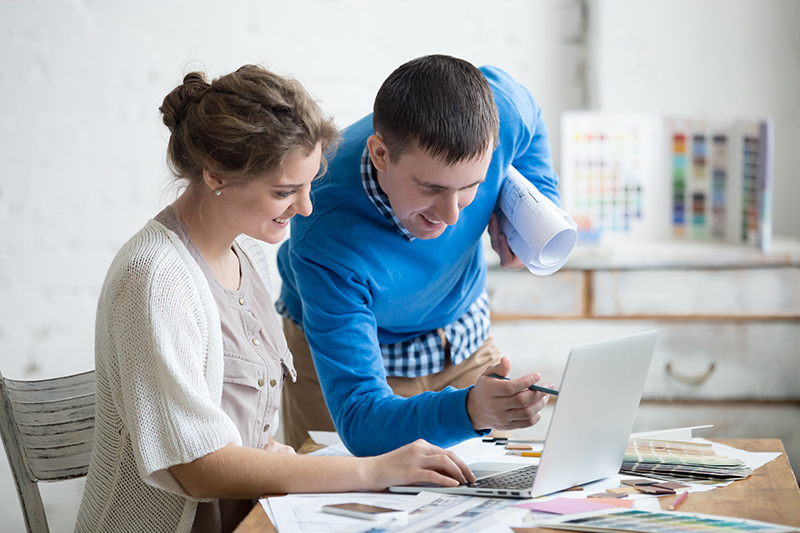 #1. Paying a Lot of Attention to Initial Planning
Now, when it comes to the overall development of the project, one of the most important things that you would have to keep in mind is the initial planning. This is the essential component of a project management task and it is definitely your most powerful weapon to reduce project schedule overruns.
This is also something quite challenging as it would require the manager to think about all of the scenarios that could take place in advance. You need to flesh out the entire scope of the project prior to having a single task done.
That's actually where the challenge lies within – it is very hard to map out something without being fully aware of the industry in-depth.
And, that's why project managers are usually amongst the most experienced on the team and they also have serious understanding about the field their projects are handled in.
Once you have the project's scope defined, it should get a sign-off from the stakeholders and you should go for it. This would include the budget.
And, obviously, this is a budget that can't be overshot or the margin for this happening should be one of the realistic scenarios which are mapped out by the manager.
#2. Use High-End and Comprehensive Tools
We live in a world where everything gets automated quicker than you could imagine. With that said, it is important to note that successful project management relies on proper utilization of the necessary tools. This is something of tremendous importance.
Having this in mind, we'd strongly recommend that you take a look at the ScheduleReader software. This is a tool which would enable you to go through Oracle Primavera P6 files. The main difference is that it is at least 10 times less expensive than the license you'd have to get for the Primavera P6 itself.
At the same time, it enables quick collaboration and inter-team transparency, guaranteeing that everything is handled as per the highest standards.


Read More
10 Reasons Why Resource Scheduling and Management software is Crucial for a Business to Win in 2020s

#3. Checking the capabilities of the vendor in advance
There are quite a lot of very challenging projects in which you might actually need to use the assistance of vendors to handle a part of the project task. Before you do go ahead and hire a vendor, however, there are a lot of things that you would have to pay attention to quite substantially.
These include:
Check how good the vendor is when it comes to maintaining deadlines. The best way to do so is to ask for case studies about projects done beforehand. This will enable you to see the way the vendor handles a project and observe the overall workflow and policies he's employing.
Map out the expenses. In a lot of the cases vendors would provide you with the absolute minimum that's necessary for getting the job done in the most unrealistic scenario. Make sure to have extra costs in mind when you are budgeting and ask for realistic requests.
Take a look at their overall capabilities. This is something absolutely critical. You need to make sure that you've identified the capabilities of their teams and you need to be 100% certain that they match the requirements of your project. This is something critical as if you fail to do this on time, it could potentially derail the project and cause you to look for different vendors half-way through.
#4. Make an effort
Now, it is without a doubt challenging to make an effort to stay within budget, especially if you know that you can, potentially allocate more resources and money. However, that's why fighting the scope creep is undoubtedly the most serious challenge for any project manager. A lot of people think that these are things that would mainly apply to the IT industry but the truth is that any project has a budget that has to be considered.
When the clients start to ask for things that were not originally added in the agreement, how are you going to handle it? Well – you either ask for a budget increase on their behalf and map out the additional expenses accordingly, or you just say that this can't be done in any other way.
It's as simple as that. With this said, it is also quite important to understand that you need to be the face of the company.
PMs are the people who are executing the communication with clients and, as such, they ought to make sure that everything is handled as per the highest standards.
If there is one person who can potentially win a lifetime customer or lose one for good – this is the project manager.
With that said, making an effort is undoubtedly a challenge that you would have to go through when it comes to it. That's important and you should keep it in close consideration.
#5. Constant Tracking
Your project should always be looked after. You can't improve anything that you are not currently measuring. With this said, a project manager needs to track the progress on each task constantly in order to make sure that everything is handled as per the highest standards. This would potentially enable him to stay on top and to make sure that the project is being handled properly.
However, in order for this to take place properly, the project manager needs to utilize the proper tools and the proper metrics. Different tasks and their progress are measured in a range of different manners and, as such, you need to make sure that everything is handled properly and as per the industry's required standards.
What is more, by doing so, you would have the ability to know when there are going to be certain delays and to react accordingly. As a matter of fact, that's one of the most challenging areas that you would have to keep in mind.
This is also going to provide you with an opportunity to map out potential setbacks in the entire flow of work and to handle them accordingly in advance. If there is one thing that could help you stay on top of your budget – this is it.
With all this being said, it's obvious that reducing project management costs is a rather challenging task. However, if we had to classify the priorities which need to be accounted for, the most important thing to consider is to operate the entire thing in a manner which is going to guarantee the proper utilization of the allocated budget.
Staying within the budget is definitely important. And, as a logical and normal consequence of it, the company is capable of reducing the costs for project management accordingly. Of course, this doesn't mean paycheck cuts – the company ought to make sure that the necessary tools are implemented so that the life of the PM could be the easiest.
A proper internal infrastructure is absolutely necessary to ensure that everything is handled as per the highest standards. That's what you have to keep in mind when it comes to it and that's what you need to account for.
Running a project, especially when there are hundreds of sub-tasks in each division is definitely something tremendously challenging.
In a lot of the cases major projects are run by more than just one project manager – this is something that you have to keep into proper consideration when it comes to it in order to ensure that the entire thing is being handled as per the highest standards. This is definitely one of the critical considerations.
We hope that you have found value in the above mentioned 5 ways to reduce your project management costs. Cutting down budgets is never that easy and sticking to them is almost as challenging. However, with the proper infrastructure, all is possible.
This is the biggest challenge in front of modern day business – to generate realistic scenarios and to make sure that you are sticking to them as closely as it is actually possible.
About the author
Vivien Goldstrong is Project Scheduler and PM author, with expertise in implementation and consultancy related to Oracle Primavera P6. Connect with her on LinkedIn.

FREE eBook
The Ultimate Guide to an Efficient Resource Management
Download
Namratha Mohan