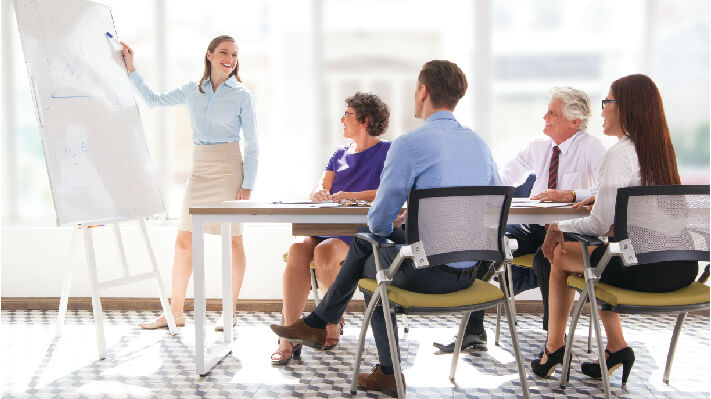 As companies are increasingly focusing on learning and training programmes, gaps in the technical skills employees have only been observed to expand. It has directly hampered the digital transformation of the said companies, who have not been able to take up challenging, futuristic projects with high returns. For example, there are millions of roles and only a few thousands of people skilled enough to take on these roles. This has highlighted the steep demand for talent and the glaring gap in technical skills.
Experts have also speculated that this has caused over-zealous hiring drives by large businesses. Such hurried steps have left medium and small businesses behind in the race for relevant talent. Probably, the most alarming fact is that the gaps in digital skills are prevalent in most technology trends of the day.
This calls for a workforce planning overhaul in which businesses, regardless of their size or function, need to strategize their long-term vision. With the help of efficient managers and a sound digital transformation strategy, portfolio buckets should be prepared which span innovation value and lasting competitive advantage. They also need to digitally upskill and align their workforce. Such a massive effort calls for a close assessment of the present situation as well as replicating the successful efforts of forerunners.
1. How can you bridge the digital skills gap?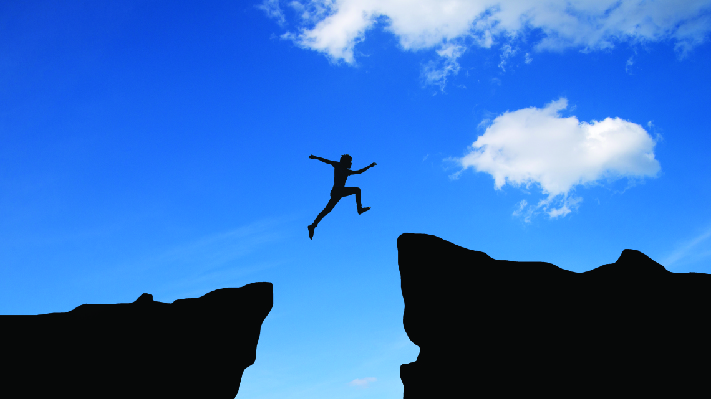 A. Understand that the digital skill shortage is here and now
Gartner's assessment of only 20% of employees possessing skills to take on current and future roles doesn't look all that optimistic. And a quick scan around reiterates the fact that the digital skill gap will cost us dearly unless we act.
Millions of jobs are expected to be created since the introduction of Big Data in 2015, but the lack of skilled people will keep most of the positions empty. Employees who are armed with the latest digital transformation tools are prioritizing fresh learning over longer tenures in their job. Other employees have also found their existing skills to be redundant.
To cut a long story short, it is important that organizations align employee skills and training to their long-term digital strategy. It is equally important for employees to take steps in identifying skills gaps and upskill themselves, or else, they might just become obsolete. Besides, IoT, cloud computing, and AI technologies are just the tip of the iceberg, when it comes to technological advances. Shifts in work culture and workforce compositions are larger challenges looming employers today.
B. Think of all parameters to bridge the digital skill gap
Redundant, uni-dimensional training initiatives can neither keep employees engaged, or support the digital transformations that are changing businesses today. Besides, such programmes lack detailed future requirements, or the ability to assess the current situation. Therefore, they are in no way equipped in bridging the skill gaps that are likely to mushroom later.
This means organizations must train employees to the extent that business professionals must be able to pick up technology skills to think ahead. At the same time, the competency development of technology experts should include a knack to analyze numbers, and an ability to collaborate across cross-functional teams. With this exchange of skill sets, companies will develop armies of hybrid professionals who understand all components of the business.
A pervasive digital marketing strategy with a rise in the buyer's market has made organizations focus more on customers. And the only way to substantiate these needs is through incorporating new technology requirements into the products. Therefore, the need for skill development is here, and it is now.
C. Strike a balance between the old and the new technologies
Ever since the Industrial Revolution, the business landscape has constantly been challenged, as practices and trends of the new market have replaced old waters. It is only now that the results are instant with shorter life cycles. Companies today need to decide whether they would embrace trending practices. So while earlier choices were more black and white, transformations today have to be planned around vague strategies that aim towards balancing conformity with disruption.
Moving on from waterfall to iterative agility, for example, calls for an evolution of thought processes. Increased application of agile processes is a cultural transition that leadership teams should invest in. It is a way more holistic process than upgrading machines, which was the order of the day in the past.
Most importantly, today, there is a certain degree of ambiguity that surrounds crucial strategies and plans. The absolutes of older project cycles are giving way to the need to modify and adapt on feet as priorities shift. Lean and effective operations are thus crucial to stay afloat.
D. Plan your next few steps to strategize digital skill transformations
To empower themselves for future digital transformations and to adequately fill in the skill gaps, business leaders have started to uncover ways to find, groom and harness the talent pool that is available to them. These measures include startup accelerator programmes, talent exchange initiatives, targeted acquisitions and a chartered course for training employees.
In addition, initiatives like partnerships between conglomerates to involve each other's employees along with large-scale digital training programmes will have a significant impact on nurturing and fostering talent. Small and medium businesses stand only to gain by replicating such initiatives amongst themselves.
Further, businesses have a very distinguished talent pool to choose from, spanning global locations, skill sets, and costs. Hyper-specialized, project-based resources, and contractors offer lean agility that is instrumental in developing a competitive advantage in talent as well as operational sizes.
Businesses need to strategize and invest in technology, and at the same time, optimize workforce training as well as utilization.
At the root of this philosophy stands resource management that, through its focus on effective workforce deployment, timely training, maximized utilization and cost-effective allocations, enables sustainable efficiency that lasts.
So it's time that you too hopped on the digital bandwagon with effective skills and scientific workforce planning. Let's get talking!