Resource availability is the genesis point of sorts for project planning, the findings of which become the backbone to project planning and scheduling. But its effective tracking and analysis is one of those items that every list of project management 'best practices' prescribes, even as most project managers fail to adhere to the said best practices.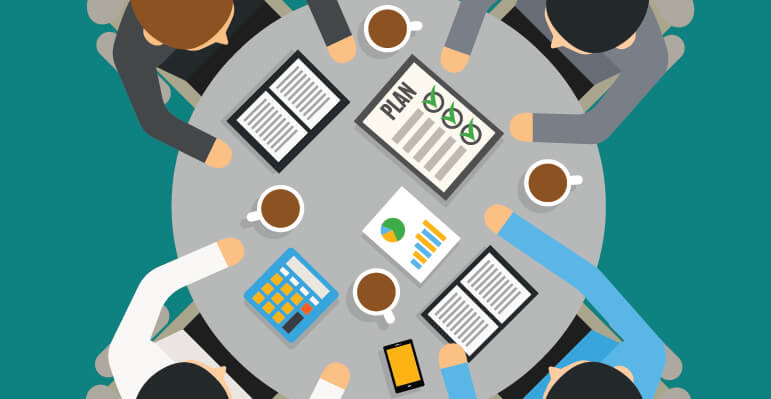 In a bid to find a 'holy grail' that simplifies and solidifies tracking of resource availability and its best practices, let's take a closer look at the different concepts lying within this realm.

#1. What is resource availability?
The definition of resource availability is 'the access to the right resources for a given project, at a given time with the necessary skill sets (in case of people) or the necessary technology (in case of non-human resources)'.
Resource availability is closely associated with your projects because availability is the fulcrum around which the following parameters get defined. If you don't have an overview of who's available for the work on hand, you risk overloading people who're not even physically present to take it up or worse, pass on the work to a set of staff unprepared for what needs doing.
1. Resource demand – The actual requirement of people, skills and technology you will need for a specific undertaking. This is often measured in hours, days or FTE ( that acts as a unifying measure).
2. Resource capacity – The resources that you can spare for the project, who possess the skills and exact requirements that you have recorded. They must also match the timelines, budget and location you have zeroed-in on for the project.
3. Skilled resource gap – This gap is the difference that you will encounter between demands coming your way and the capacity that you have within your organization which needs to be addressed before it slows down the project.
4. Optimal utilization scales –Refers to how you define optimal utilization within your work culture and your requirements, based on the hours your employment contracts mandate and the approximations your organganization sanctions. This should be neither over nor below the agreed limit.
Optimal utilization,in addition to hours, encompasses a whole spectrum of skills as well, thereby giving employees the bandwidth to 'scale'.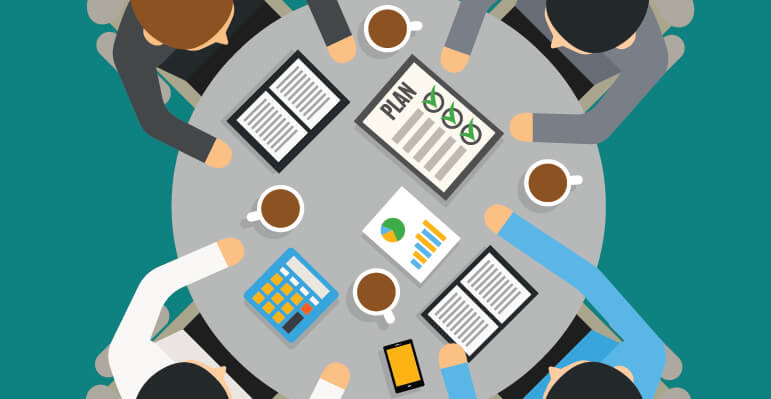 #2.The resource-centric challenges that plague project management
Given that we are looking at project management maturity that precedes previous years, it is quite appalling how resource management within projects, especially in the portfolio's context, suffers from a lack of forethought and planning.
The constant state of chaos within resource management has led to the following challenges –
1. Lack of overall visibility of people, projects and profits
Do you find yourself asking a myriad of questions about the 'Whats', 'Whys' and' Wheres' of your resources and their time? In that case, you need a unified view that puts it all together so that once you sit down to actually plan, it is transparent enough in regards to people and projects.
This way, you can plan with precision without having to face scheduling conflicts, over/under utilization or mismatches.
The practical aspect of the rather elusive 'resource availability' questions that managers try to find the answers for.
Also, the basics of availability, visibility address the most important specifics on the skill statuses of the available people, in effect, solving all the unproductivity that the current state of resource allocations cause.
2. A skill inventory that cannot be updated soon enough
What managers need to account for is the fact that skills should evolve in line with market uncertainties. People today should be equipped with the ability to upgrade their existing knowledge at a velocity that lets their expertise remain relevant for the years to come.
Given the hands-on nature of the agile culture and the value centricity of project delivery, skills are more than a stack of certificates. This means that the platform that records their capabilities must also be equipped to get real-time updates on the relevance of the skills and keep you posted with a realistic picture of what will help you get the best out of your existing workforce.
In addition, these skills must match the requirements that paying customers have in the space, so that, when you have to allocate resources, you don't have to begin training initiatives. Also, a skills inventory must be able to tie-in the growth trajectory you've planned for your people, pushing them to utilize all of their skills as well as giving them the opportunities to stay updated with changing industry trends.
However, most organizations have a paltry spreadsheet with employee skills that were last updated over 6 months ago. The nature of this outdated database is often what costs the project dearly.
3. Mismatch between project and employee availability calendars
Drawing from the first two points, visibility and skills inventory must practically be the information updated in the Gantt chart that unifies all the details you have. Which means, the project's task dependencies and overall progress must align with that of the resource availability you have. This way, both the parameters require to have a visual component that lets you picture the plans internally.
When this visual stimulus is missing, employee leaves and crucial project deliverables infamously clash, thereby playing a spoilsport to the overall health of your project as well as the flexibility that employees have to plan their time off work.
It creates an atmosphere of constant chaos and pressure, within which employees are neither productive nor motivated to give their best. A well defined goal is what people enjoy working towards and it is important that you mobilize it visually.


Read More
Maximize Profitable Resource Utilization with Modern Resource Management Software

4. Snowballing of resource costs and the ultimate damage to profits
Rather than a challenge itself, this is more of a culmination of all the points that we've looked at so far.
Given how projects start with a business case that has defined resource costs, it is critical that managers ensure that the costs stay within the permissible limit.
Failing which, resource costs typically begin to eat into the revenue that has been originally planned for.
Ad hoc allocations,the lack of visibility and mismatched resources as well as project schedules are often why a seemingly profitable project does not earn the return that you want it to.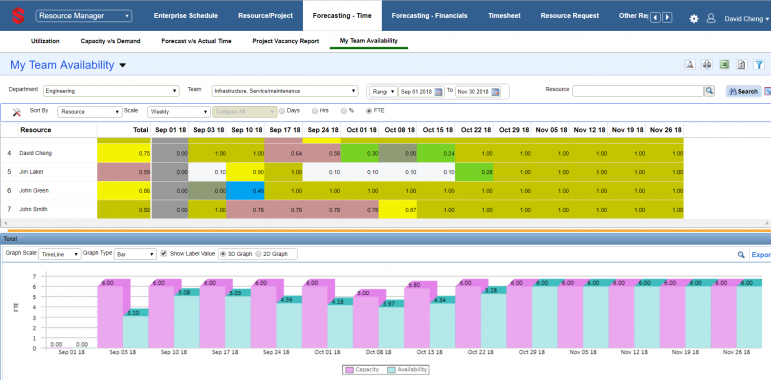 #3.What could possibly change and how?
After an analysis of PMI's Pulse of the Profession study for the year combined with Saviom's own personal journey with clients, we're of the opinion that the following best practices together make for a great starting point –
Visibility of all resources, their available timelines, their specialized skills and their location is best managed through a resource availability matrix that is visually communicative as in the case of a Gantt chart.
Reports on allocations and utilization must mature from being disparate numbers on different spreadsheets to an actual, intuitive system that draws the right details and provides real-time insights to steer competent, agile decision-making.
Resource allocation must be a scientific process that considers cost, time, location skills and delivery capacities well within the planning phase, so that you can have the right trackers to see how far these plans fare with rest to execution.
Resource availability and incoming demand need to match on parameters like hours or FTE so that you can actually sign on projects knowing very well that they can be delivered with a comfortable buffer- both in terms of time and money.
It is time that organizations realized how resource availability is a whole lot more than that one parameter you take for granted until tasks go incomplete. Given how people run projects, it is time that this maturity translated to reality.
What plan have you followed so far to manage resource availability and make smart allocations? We'd love to hear from you!

FREE eBook
The Definitive Guide for Resource Planning and Forecasting
Download
Nityashree Yadunath