The fourth industrial revolution brought about by impeccable technological innovations has transformed everyone's lives. Artificial intelligence, the Internet of things and several other automated technologies made every tech geek's fantasy come true. From connecting all the house devices to your smartphone to self-regulating mundane office tasks, technology has increased dependencies on gadgets. Amidst this massive COVID-19 pandemic that has created havoc and compelled everyone to isolate, technology has proven to be a boon and is keeping everyone connected.
And this has fortunately proved beneficial in this time of crisis when the outbreak has shaken the world. With everyone self- quarantining, the world is forced to work and learn from home experimentally. Thanks to their obsession with gadgets, GEN-Z is definitely prepared to deal with this.
A sudden drift from conventional ways of learning to the online mode of education has created chaos and has put decision-makers in jeopardy because supervising trainers and learners in traditional ways is one thing and regulating a whole new system, another. However, with technology at our rescue, the management of training systems can be done in a breeze.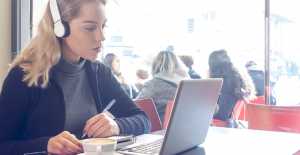 A smart and sophisticated training scheduling software can prove beneficial and ready you for this migration. Let's see how:
1. Allocating trainers to the right batch
Managing an entire university's academic schedule is a task in itself. You need to know every trainer's proficiency, their availability and also need to keep a log of every student's opted courses. Doing this using traditional excel sheets might lead to errors in booking and consume a lot of your time and effort to maintain it.
With an online software at your disposal, you can get centralized visibility about every educator's skill set and their availability. Along with this, you also get real-time information of every student and the modules they have chosen for. Based on this, you can simply allocate the right professor to the right student using advanced filters making it convenient and less error-prone.
2. Bulk update the amendments
What if there's a change in schedule and your resource updated you. However, you don't have the means and time to update all at once? Due to this communication gap, pupils might miss out on important announcements, such as the run length of modules or revised examination dates and assignment deadlines. Hence, while establishing a remote learning program, it's important to make sure everyone from teachers to students is kept in the loop in case of any updates regarding schedules. Because, obviously you don't want any learner to miss out on any subject.
If you leverage this software at its best, you can get real-time updates about their unavailability or if they need an extension of teaching hours. Further, using a feature known as "bulk-update", you can update the entire batch in real-time. This saves you a lot of time and effort. What's more? Students and other resources will also get notified via emails to make sure the important notices are not being missed.
3. Matrix structure
With exemplary provisions from universities these days, students can opt for courses outside their stream. For instance, a science student can go for a humanities course and vice versa. As liberal and facilitating as it sounds, maintaining asynchrony in their learning sessions and not interrupt with other scheduled classes is no joke.
It's a time-saver to organize common sessions for inter-stream students and hence a matrix structure comes to your rescue. A matrix organizational structure is an intuitive approach from the software which gives complete visibility on students booked for the same modules and belonging to varied streams. This unified visualization of data lets you sync and organize common sessions to free slots for both learners and educators. It in turn increases your management efficiency and enhances their productivity which is a win-win for both.
4. Reports to optimize utilization
It's imperative for a manager to maintain uniformity in every trainer's schedule. You don't want to over-burden your staff especially when they are juggling between work and personal life during this pandemic. At the same time, the under-utilization of others will lower their productivity and will delay the accomplishment of important modules. Hence it's necessary that you keep a check on their utilization levels.
How is this possible? With the integration of advanced tools like business intelligence, the extraction of such reports is feasible to track resource utilization. You can get user-friendly graphical data to understand and take corrective actions. For instance, if a trainer is under-utilized, you can book his slots for extra-classes to make optimum use of their time. Also, if one is over-utilized, you can shift his bookings for a later date. This ensures uniform and maximum utilization of all the resources further increases your efficiency.
5. Centralized scheduling
In order to keep the learning and development of students going during this crisis, scheduling regular classes is the need of the hour. Staying aware of everyone's schedule and availability is important to avoid chaos and errors. But isn't it tedious when you have to manage a batch of thousands? How to make this easier is the question! With modern training management systems that are deployed with advanced tools, unified schedules keep you informed of course's progress if it's running on the track and if not, you can take measures accordingly.
Not only that, but you also get instant updates if the booked slots are freed up due to someone in the current batch dropping out or opting for another course. It enables you to shift schedules accordingly and redistribute the workload. The tool ensures that you have everyone's schedule in front and also has a smooth drag and drop functionality which lets you accomplish this task with one simple click! In case of modifications, you can update the same booking instead of creating a new schedule altogether and save your efforts. Deployment of this tool not only saves time but also ensures the real-time updates of allocation and scheduling across the organization.
The summary
With the ongoing pandemic, it's a challenge for everyone to keep their businesses afloat. However, as worrisome this is, it also gives everybody more than enough time to enhance their skills. A training scheduling software lets you establish efficient training management systems and class scheduling management systems. It will ensure regularized training programs for employees and students to enhance their performance.
You can also control the training budget which is crucial during this economic burndown. With a freeze in global hiring, now's a good time for the industry to flourish with many professionals and students wanting to spend their time productively skilling up in time to be considered for future vacancies in their line of work. The software serves all your purposes, students are learning, you can introduce employee training and development programs to make the most of their teleworking time and increase your profitability in the future. So stay safe and sound and do your best to let your students and employees learn and develop themselves professionally.