Smart utilization of project resources is a deciding factor to your success, given the substantial resource costs involved. So making sure that your utilization levels are optimal is an integral part of Resource Management.
It is essential that resource and project managers dedicate their best efforts in making sure that their resources are not under utilized. While tracking itself is a well known methodology, it helps when resource tracking takes into account different possibilities like project statuses, teams involved, resources involved, skill sets etc., and uses a combination of metrics like hours, FTE and percentage. Further, this tracking should factor in booked and actual schedules compared in the light of the progress that the project has achieved.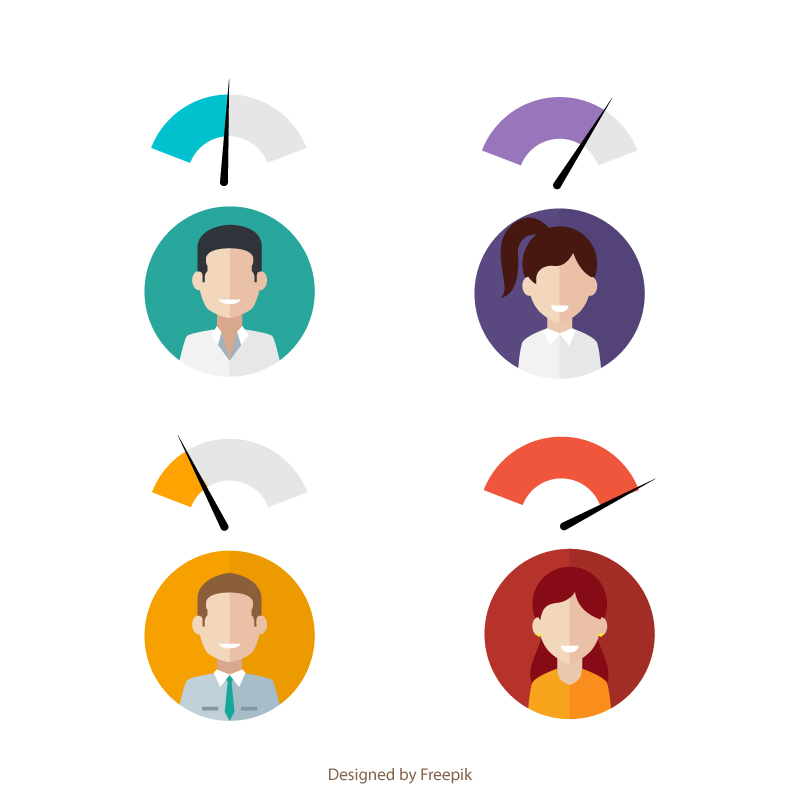 Apart from answering the popular question of how to measure the utilization of resources, this article also helps you understand the value that different utilization metrics add.
1. Tracking resource output in terms of different metrics
Measuring your resource utilization with respect to different metrics helps you get a comprehensive look at the utilization levels you have all across your project management cycle. Some of the most advantages metrics you could use include:
Hours: The standard hours of work for employees are usually 8 hours a day (40 hours a week). As the most traditional metric for measuring output this is essential for both project tracking as well as operational purposes.

FTE refers to the total number of hours worked by an individual employee, on a full-time basis. It is a popular metric used to convert the hours worked by several part-time employees into the hours worked by full-time employees.

Full-time Equivalent (FTE):On an average, 8 hours day, 40 hours a week, equates to 1 FTE. FTE lets you measure resource capacity and project requirement on a unified scale. While you have to equate 100 hours of project work amongst your full timers and part timers based on their working hours separately, with FTE, you can simply assign it to 2.5 FTEs for a week.At the same time, when a project requirement states 2.5, you can safely assume that it requires 2.5 FTEs worth of work, for a week (Assuming your full-timers clock in 8 hours a day, 5 days a week.).
Percentage: Percentage is similar to hours in terms of measuring output. However, the percentage is all the more accurate when used to map long-term utilization of resources especially when they are involved in multiple projects. For example, if the same resource is on both Project A and B for a three month period, with A taking 6 out of his 8 hours, he is 80% involved in Project A and 20% in B.
2. Track resource output in terms of different variables
While most managers adhere to the systematic allocation of resources, they forget that tracking the progress of these plans under different circumstances is just as important to successful project portfolio management. Such tracking allows you to see whether or not your plans are accurate enough and at the same time, lets you adjust them to suit the varying requirements that come along.
Some of the different variables to study this with are:
Project: Even with your team performing to its best capacity, the project's progress may not match up to your timelines. This may be caused due to a number of reasons ranging from insufficient resources to lack of clarity on requirements. So equate performance with the subtasks you have and see if they add up.
Team: Your list of subtasks can tend to be tilted towards just one team while the others are relatively underutilized. When you track team based output, you can see how unoccupied ones can be placed on different tasks.
Individual: Tracking individual performances based on the hours that they put in lets you evaluate your resources and makes sure that you aren't underutilizing them. Effective project management also entails tracking performance with respect to both quality and quantity
Skill sets: Resource utilization in project management must favour resources even as it proves to be viable enough for management. Monotonous workloads do not help them grow or diversify. So make sure to give them different responsibilities and enough opportunities to unleash their true potential.


Read More
Maximize Profitable Resource Utilization with Modern Resource Management Software

3. Track resource output in terms of booked vs. actual reports
As stated earlier, your project management charts often don't stick to the timelines you want them to. So, drawing a comparison between your planned (booked) hours against the hours you actually required to complete them (actuals) helps you study how your plans faltered. You can further automate this by tying it up with a timesheet that directly clocks in the number of hours your resources spend on different tasks.
These reports help plan for future demand better. Comparison of actual hours with estimated hours lets project managers minimize project risks as well. It ensures that all tasks assigned have a starting point to their tracking statuses too. This is especially advantageous when you need to present this to different stakeholders and higher management.
While an intuitive resource planning solution that guides you with accurate reports is definitely a proven strategy to get resource tracking right, those of you who may want to test waters can also download download this free resource planning template.

Free Template
Free Resource Utilization Template
Download
Aakash Gupta