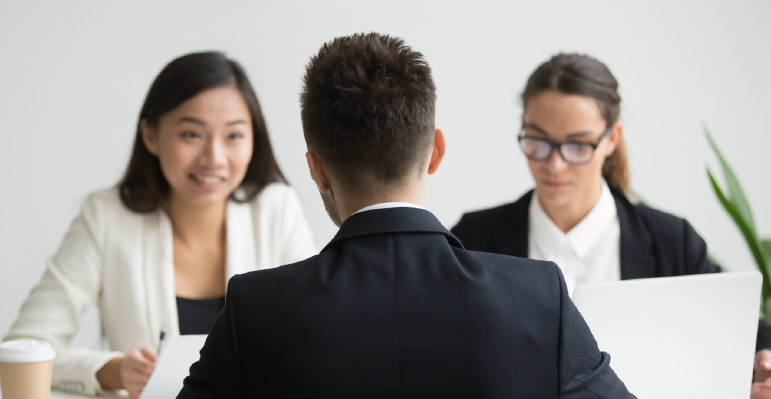 People are the building blocks of any organisation. They are ambassadors for the company's reputation in the market. With the right type and quantity of resources, there can be a lasting impact on the future of your organisation.
As a project manager, your prerogative is to manage your workforce in a way that they stay profitable for your company, as well as achieving their personal goals from the job.
If you are managing a small firm, you would probably know the ambitions, strengths and weaknesses of each of your team members. But as you scale up and team sizes expand, it gets difficult to track who is on what and how effectively team members are collaborating when working together.
A well-thought-out talent management strategy would become really important in that case. Let us dive into the workings of a talent management solution to get a better understanding of the role it plays in achieving business goals.
How do we implement talent management solutions?
A project management template can help you reduce overruns in the short run by improving the visibility of your resources. However, for the long-term benefits of the company, only templates would not suffice. A robust employee strategy becomes equally important as your business priorities in order to maximise profits.
Here are some of the ways in which you can develop an effective talent management strategy:
1. Connect your talent and business strategies
An integrated talent management strategy can only come into play when it is aligned with the company's aims and goals. It is only then that you can understand the resource requirements better and be aware of the key skills needed to staff future projects.
Effective resource utilisation can only occur when you hire employees based on their skills and experience, This way, your enterprise is shaped around competencies that accelerate project delivery.
Once you have a sound business strategy on board, make sure you communicate better among various channels. Invest in different promotional and branding activities which highlight the message of the company effectively. A dedicated branding activity can go a long way to attract the right type of talent with regular messaging and advertisements.
There is a deep link between resourcing and talent management as well. To make your company stand out, it is important you hire active candidates who fit the brand image of the company well. Look into the past experience of the candidates and not just the educational background of probable employees.
2. Manage employees better with augmented technology
Your talent management plan can become much stronger with the use of a good technology. Apart from improving your efficiency to function, repetitive administrative tasks can be minimised by the talent management software, thus freeing up their time considerably to focus their skills on core work. For larger teams, you can zero in on the apt resource for any forthcoming projects as well.
With diligent records on each of the employee's involvement in various projects, you can also select resources for future capacity building programmes.
During the project cycle, you can regularly check the utilisation of each of the resources and prevent them from being overburdened with work. If you are working with multiple stakeholders, maintaining resource records on a tool will offer individual visibility with the flexibility of assigning resources to the projects.
3. Prepare a holistic performance management system
Good communication can go a long way to resolve queries and effectively implement a dynamic talent management strategy. A detailed employee and appraisal policy can go a long way to keeping the workforce informed of the expectations of the company.
An ideal performance appraisal system would be conducted at the end of every project cycle. However, talent pool management may be difficult to maintain if you work in a large organisation with many employees working in your teams.
Having said that, the focus should be on reviewing try to focus separately on each employee and their role during the appraisal process. It is also important that you highlight both strengths and weaknesses during the session. Leave no room for doubt about the expectations of the company, or from you.
4. Identify and offer support efforts to constantly evolve
Changes in processes, structures, and even work roles are constant in all organisations. While this evolution is constant, a sound employee talent management strategy can help employees adjust to the changes better.
Training and development should also be an important component of managing talent at your organisation. Capacity building sessions centred around building skills for delivering projects better is an important step to develop talent.
In addition, you can also add training sessions based on your workforce's interests. While regular training sessions for employees is mandatory for any company, senior members should also undergo training from time to time.
As a part of the talent management strategy, managers should be given sessions to raise awareness of its importance.
5. Take advantage of the strengths and diversity in your team
For a project manager as diligent as you, it would be no surprise that each of your team members is different. They all have their individual strengths and talent which they bring to the project table.
A good talent management and employee engagement strategy would offer sufficient support to the underrepresented skills set. Make a note of the skilling measures needed to strengthen these groups, and bring it up in discussions with senior management. Only then can the organisation sanction training expenses to offer to support these groups.
This will help your staff to leverage and diversify their newly acquired skills into future projects.
Another way of encouraging employees is to highlight their contributions, and plan special training programs targeted to develop their business acumen. Your team will only benefit from these various points of views, while your team members can step towards holistic development of their careers.
Efficient talent management and retention of your best employees go hand in hand. With a sound understanding of the essentials of resource management, you would understand why a proper workforce planning strategy eliminates the need for trial and error.