A construction project without an efficient manager is an anchorless ship.
Besides process-driven hiccups, construction projects also need to be prepared for external factors like weather constraints, price volatility, temporary contractors, variations in safety compliance – all of which play spoilsport on different levels.
Despite such limitations, the onus is on the project manager to make sure that the project plan adheres to timeline, budget, and quality limitations that are predetermined.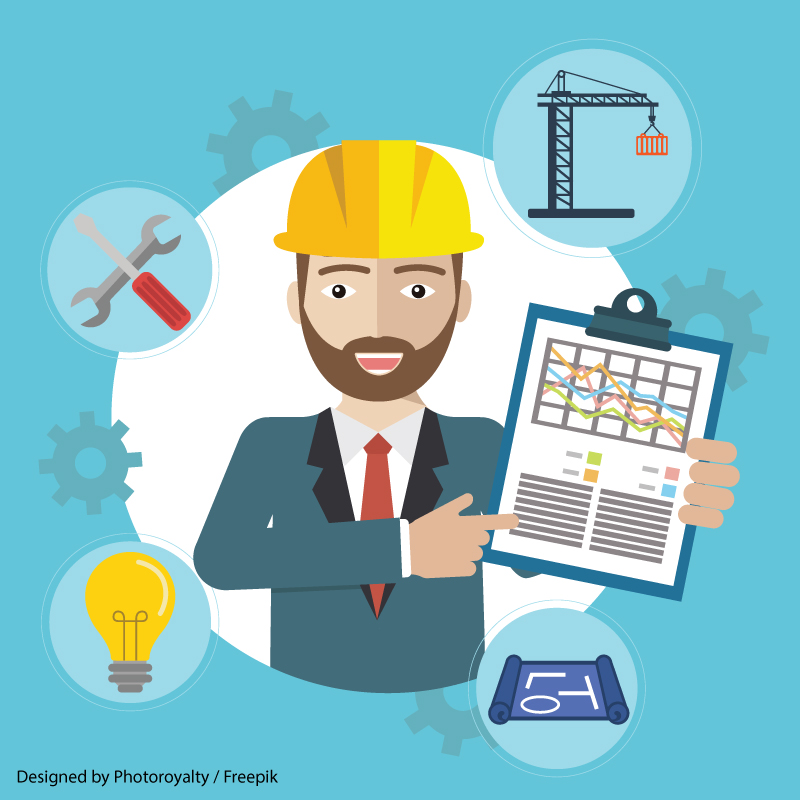 This is nearly impossible without the efficient use of the limited project resources that have been allocated. Thus the construction PMO has begun to embrace Resource Management with renewed vigor,correct years ahead of cumbersome spreadsheets, today's construction managers are waking up to the idea of data-driven scheduling and planning.
These efforts can yield better fruits when the right elements of forecasting, resource retraining, diversification and safety management are adopted. To aid effective project management, we discuss these aspects in detail with common roadblocks and easy steps to solve them.
#1. Integrate forecasting to your construction project management office
Making the right resources available at the right time and at the right cost – this seemingly straightforward proposition of portfolio project management gets marred by the realities of the construction site.
Even as you begin months ahead, delays and budget overshoots are unavoidable. But here's how you can improve your estimation:
Have clarity on availability status well before time.
Be it human or non-human, your resources have certain obvious limitations that you can easily overlook while making schedules, given the fact that construction projects span months.
For example, a bulldozer cannot be placed on two different sites at the same time, just as a part-time contractor cannot work 8 hours all seven days. Build on cultivating organizational visibility of all your resources such that their details and status are accessible to all those who are concerned. This way, you will not resort to panic hiring and face the repercussions of confused bookings.
Be more definitive about your pipeline projects.

Forecasting in terms of both the needs of an ongoing project as well as those that are in the pipeline is important. Such forecasting has to mature from being speculative figures to definitive data that can guide decision-makers.
A simple, yet effective, approach for this is to measure your capacity ( for instance, the hours your workforce can put in) against the demand you foresee (the number of hours that the project/ upcoming projects require). This way, you know whether you have more people than you have work for or vice versa.


Read More
How to Measure Different Types of Resource Utilization

#2.Diversify and retrain your resources
A common practice of traditional engineering project management is to hire contractors. Given how they only foresee a need for them for as long as a particular project lasts, this can seem like an appropriate approach.
However, considering how resource firing and onboarding can cost up to 30,000 USD per staff member in certain conditions, it is important to consider additional measures. Here are different methods that can optimize your process:
Diversify your resources.
Much in the broad umbrella of intuitive forecasting, diversification is resultant of being able to foresee your demands. This way, you can hire a healthy mix of full-timers, contractors, and part-timers, based on your current as well as future demands.

You can hire full-timers for roles you think can recur in projects and hire contractors for niche requirements alone. The advantageof such a mix is that you are not obligated to either retain your entire workforce or fire most of them when a project closes. You also save yourself the cost and efforts involved in the hiring-firing cycles and instead benefit from having retained a valuable set of full-timers.

Emphasize on skill enhancement and retraining of staff.
Stagnation can easily kill the motivation levels of your staff. Encourage constant learning, skill enhancement, and make room for new opportunities. This reduces attrition rates and lets you retain them between projects as well.

When you invest in retraining existing staff, you also earn the flexibility to place them onto upcoming tasks instead of having to constantly hire new talent.


Retraining also helps your teams stay abreast with the latest trends in the industry. This effectively prevents the skill gaps that are likely to occur when resources fail to catch up with the latest innovations. Given how there is no room to be obsolete in this technology-driven world, training is vital.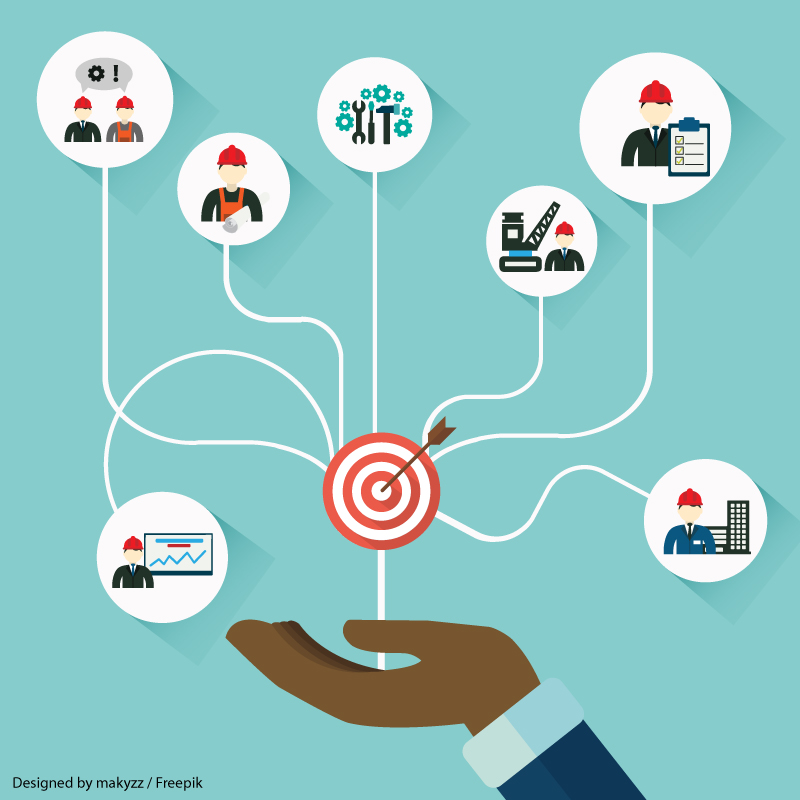 #3. Do not ignore safety compliance and machinery maintenance:
It is natural that you have to prioritize thrift over vanity, given how there is a likelihood of a price rise between your estimate and approval stages. But safety compliance and machinery management are aspects that cannot be compromised upon.
Make sure that your resources are certified.

Placing the right staff onto the right job is crucial to successful construction resource management. This entails keeping a tab of their certifications and keeping them regularly updated with regards to the latest regulations of safety compliance.

For example, managers can benefit from tracking expiration dates of relevant certificates months in advance. This way, they can duly prompt their teams to update them, instead of waiting till they actually expire and then having to factor this time in that of the project's timeline.

Invest in machinery maintenance.
As they say, 'spend enough time sharpening your axe'! Get all your equipment periodically serviced. Keep them updated to eliminate risks of faulty gear and record details like model number and age while booking them onto a job.

Always invest in dedicated tools and refrain from using them for tasks that they are not designed to undertake. In order to be able to track these factors simultaneously, automate certain parameters such that they get tied into the booking system of machinery. This way, when you look for availability in your inventory, you can automatically reject those that don't match these parameters. Further, they can be passed onto repair/ maintenance teams.
Strategic resource management is a step towards a sustainable increase in inefficiency. It enhances the longevity of the benefits you draw from a project.
While time and budget goals are important factors that determine the outcome of your project management schedule, efficiency is something that will directly reflect on your brand value and help you become indispensable in the lives of your stakeholders.
Mature construction project management begins with a tool that lets you prioritize the requirements of your industry. If you have questions on the best practices you could follow, let us know, and our product specialists will be happy to assist you!

Free eBook
The Ultimate Guide to an Efficient Resource Management
Download
Nityashree Yadunath