With so many brands coming up with similar products, every customer is curious about its uniqueness that makes it stand out from the rest. In today's dynamically changing business environment, innovation is the key to maintain a competitive edge. Long term sustainability of your organization can be gauged by your ability to direct innovation to cater to this constantly changing market.
Managing innovations and innovators are the key to transforming your business in a significant way. Innovation management is an approach to direct decisions, activities, and practices to execute an idea practically and generate business value. Sounds intriguing, right? The question is, how do you go about achieving this? Well, the trick here is to establish a culture of innovation and creativity in your organization and leverage the resources who know your business inside out.
Even though 84% of CEOs are prioritizing innovation, they struggle to find out the most suitable innovation strategy to implement (McKinsey & Company Study). To overcome this, effective communication with employees, crowdsourcing ideas from them and learning their perspective is crucial. This can be achieved with the use of advanced collaborative and resource management tools that keeps all the information centralized and gives a unified platform to communicate. This in turn will drive employee engagement.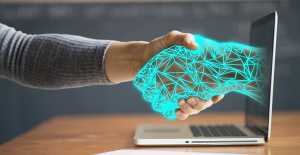 Let's see in what ways innovation management propels employee engagement:
1. Motivates employees to generate new ideas
Employees do not want to be treated like machines or robots who are working round the clock just for a paycheck. They aim to create a difference and want their work to add value to the organization. When their inputs are sought and taken into consideration by the leadership, they give their passion and loyalty to help the business grow. For them, it's a new challenge to come up with solutions for issues of corporate strategy and they are more embedded and invested in taking the company to greater heights.
Fostering a culture of innovation brings employees together and inspires and accelerates them to generate new ideas. This approach provides you with actionable insights to grow the business. Hence crowdsourcing ideas from employees at scale is a powerful way to increase employee engagement.
2. Reward employees with feedbacks
Not all the ideas coming from employees can be executed or fit your criteria of innovation. These concepts need to be weighed to know if it will give desired results when executed. Hence, a feedback session to understand employees' thought processes and making them understand what needs improvement is crucial for their growth and development.
Moreover, rewarding the departments that came up with the most viable ideas, improved the existing ones and contributed the most during brainstorm sessions motivates them. Rewards and recognition programs improve employee engagement and are an added bonus to their professional growth because when employees are recognized, they feel valued and it stimulates them to improve their creative and analytical thinking. These incentives can be monetary or sentiment-driven, such as giving recognition and credit where it's due.
3. Brainstorm solutions
Organizing an ideation program brings forwards an opportunity for employees to voice their concepts and understanding in the form of breakthrough ideas. They require relevant data to do so since information is the bread and butter of new ideas. As Goethe, the german novelist has quoted, "All truly wise thoughts have been thought of thousands of times, but to make them truly ours, we must think them over again honestly, until they take root in our personal experience."
What more can drive engagement? Organizing "lunch and learn" sessions, where your talent pool can liberally present their ideas, provide personal insights and seek feedback from coworkers. This not only enhances engagement but also inculcates collaborative dynamics amongst peers. However, always keep a note of one thing, it can take multiple ideas to deduct one single viable solution. Hence do not demean or discourage employees, instead, explain them the scope of improvement and build a learning platform.
4. Foster inclusion and diversity
Biased employers or leaders are the reason staff do not come forward. It brings down their morale and lowers their motivational drive to think beyond their horizon. Just imagine being in their shoes, how would you feel if you are excluded from an ideation campaign? This culture of partiality is ancient history and there is no quicker way to deliver a message of culture change and lift their spirits than by inviting them all to your innovation campaign.
Regardless of their age, location or job title, every employee is entitled to participate and present their ideas to enhance their performance level. This fosters a positive culture of inclusion and diversity which is one of the best employee engagement strategies. None of them will feel left out and this platform to contribute to the strategic development of your business drives them to work better and give in their best. In other words, you'll never know who surprises you!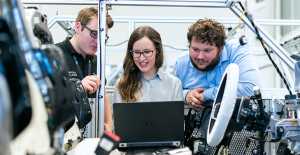 5. Make change the new normal
This is the era where every industry sets a new trend even before you get used to the first one. Technology has advanced tremendously, initially there was just AI and IoT, now there is process automation, edge computing and what not! The speed of transformation has compelled all the businesses to make change their new normal. This is not the time to form a pattern or stick to one. Leaders are ought to look beyond this and reinvent their business to stand out.
Hence, be open to new ideas and opportunities. Innovate your business. Make a statement and build a brand that takes you to greater levels. A classic example here is our then-favorite flagship, Nokia! When it denied adapting to android, it eventually shut, and Samsung took over. The world is changing at a faster rate than anyone can imagine. Hence accept new strategies and make necessary changes quickly which is essential for innovation factors and business growth.
The takeaway
Innovation management brings forward great opportunities for employees and companies to grow professionally. It is one of the most crucial ways to sustain in the long term and retain employees. Adapting to changes is the key to drive innovation campaigns. If you can efficiently initiate change, only then can you innovate. When you tether your resources in this practice, inculcate an innovative culture, then you can eventually future proof your business. This is how innovation and employee engagement go hand in hand. Fostering an innovation culture can help you tackle the future challenges of work.

FREE eBook
The Ultimate Guide to an Efficient Resource Management
Download
Anuradha Mansinghka