According to PMI's Job Growth and Talent Gap study, employers will be expected to fill nearly 2.2 million project-oriented roles each year till 2027.
A word of advice from experienced leaders to aspiring project managers would be to practice wearing several hats at once. This isn't a fashion tip, but rather a reminder of the the extent of multitasking involved in the ever-evolving project management landscape.
The project management industry is growing and flourishing like never before, with the addition of a host of industries such as education, marketing and advertising. This expansion has seen a corresponding rise in demand for business-specific project managers, such as construction project managers, digital and technical project managers and IT Scrum Masters.
A closer look at the tips that further a project manager's professional development goals let you, as an aspiring project manager, shorten your learning curve. In other words, it brings out your strengths and weaknesses in time to determine your long-term fit in this lucrative line of work.
So how do you know what traits to look out for? Or what goals and objectives make you the project manager you aspire to be? Let's tick these questions off one by one, beginning with;
How does a project manager's career goals pan out?
Excellently!… with strategic planning, of course.
It starts with a master project plan comprising of the essentials, from scoping and costing the project to deploying organizational resources needed to drive it.
And while planning is a non-negotiable both as a project manager and in managing projects, the factor that decides if you have what it takes to be a project manager lies in your awareness of the trends, methods, tools and techniques known to deliver successful projects. Only then can you inspect existing processes and run them differently with the view to adapt to market uncertainties. Here's what is in the list –
Improve your communicative reach
90% of a project manager's time goes into giving and getting project progress updates. Strong communication skills is, unsurprisingly, one of the pillars of project management success.
While a good communicator is ideally someone who listens just as well as he/she speaks, the ability to present, simplify and explain project incidentals to stakeholders, project teams and clients is a vital asset.
As an aspiring project manager, good communication skills not only gives a high-level project overview in terms of the goals, issues and milestones reached but also drives change efficiently. What's more, it gives your project the much-needed visibility to raise and resolve issues at the earliest. Good oratory skills also gets more done in fewer hours by facilitating project kickoff, status and review meetings such that everyone is informed of schedule changes and activity adjustments at the same time…
QUICK TIP
Record and re-record yourself to hear how you sound. Hold frequent practice sessions in the confines of your personal space to self-gauge your vocal clarity, pace and accuracy of your delivery!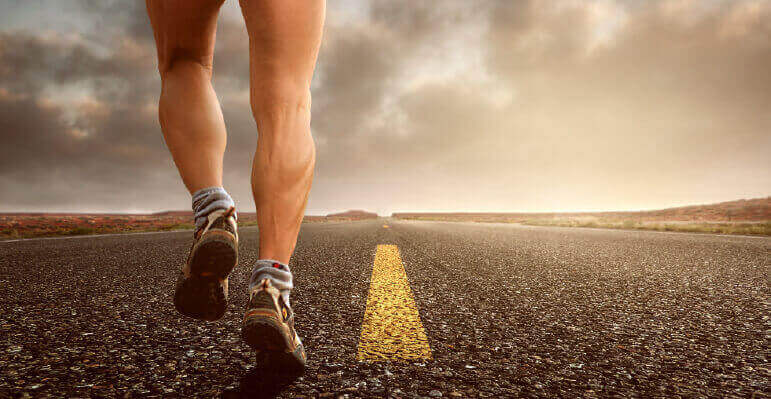 Identify and align high-impact initiatives to business goals
The foremost objective of a project manager is to ensure a strategic alignment between feasible projects and business goals.
Given that people, time, scope and costs are constrained elements within any project, the first step to identifying high-impact, high-visibility projects is to ensure you have the right people for it.
Simply put, a workforce that is shaped around shifting demands lets you leverage the right and available competencies in time. Time is money, and finding and finalizing skilled expertise prevents your enterprise from running into overheads in the bid to generate the project's promised benefits.
Besides ensuring activity durations finish on schedule, the right project teams can wield their know-how to assess project priorities, preventing new ones from overriding existing time-tracked tasks needlessly.
QUICK TIP
Perform a cost-to-benefit analysis of your resource pool during the project costing phase to assess if labor costs risk overrunning the resource spend. This lets you estimate the likelihood, type and quantity of financial returns against resource investments.
Deliver quality projects on time
Project management is all about delivering quality work in the shortest possible time.
The project manager's primary objective then, is to ensure that team and project progress maintain the status quo. One of the benefits of a resource scheduling software here is that it generates action-driven insights on resource and project workflows. It enables you to check and repurpose skills utilization, milestones reached, flags raised and resolved risks, all at once.
More importantly, it smooths out workloads to avoid over or under-utilizing critical resources. Neither scenario is favorable when it comes to the final project quality, as key staff are either benched for far too long or pushed too hard without a breather between tasks.
QUICK TIP
Use resource-centric dashboards with a project tool to obtain the project's health reports. Verify skills relevance and its subsequent utilization on the available effort bandwidth, thus preventing key resources from being overloaded or excessively benched.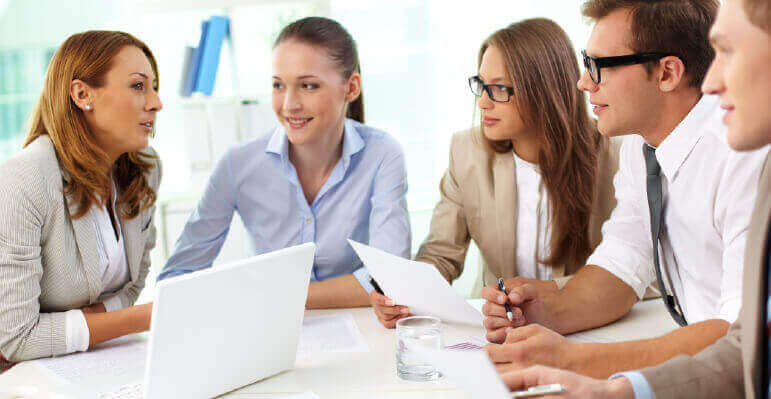 Nurture a collaborative team culture
As mentioned in the earlier points, having the right people makes all the difference to a successfully managed project. Hiring them is half the battle but their real staying power is governed by how well they function as a cohesive unit on projects.
Given the shift to agility both in work and workforce, a collaborative team culture forms the building blocks of workforce productivity and efficiency. It ensures work is on track by keeping everybody on the team updated of goals hit as well as running, completed and pending tasks.
Word travels fast when your teams interact frequently, which, in turn alerts you to both good and bad news. For example, if a project is halted or abandoned due to a time, resource or budget crunch, you can respond to the resulting project bottleneck proactively.
As a project manager, one of your primary career goals should be to facilitate a collaborative environment that unifies conversations, actions and decisions. Besides sharing pertinent information quickly and more widely, a collaborative team culture balances out competing interests and refocuses team priorities.
QUICK TIP
Make use of integrable messaging platforms into your project dashboard. This way, irrespective of your staff holding office hours or working remotely, they're all caught up on status meetings, updates, knowledge transfers and project reviews.
Follow Industry Trends
Given that digital innovation disrupts existing methods, tools and processes, keeping up with emerging project management trends fuels the professional development goals of aspiring project managers like you.
Besides letting you scope out the field, following trends is a credible route to upskilling such that your ability to deliver value in disruptive times remains uncompromised.
QUICK TIP
Subscribe to Youtube podcasts,newsletters, white papers and EBooks from reputed professional bodies. No doubt, certifications like the PMP exam and PRINCE2 foundation bolsters your credentials, but putting in sufficient hours and effort on project concepts even after you qualify gets you market-ready for future uncertainties.
Angle for an evolved skills capacity
The ideal project environment comprises of valuable skills and capabilities that can be leveraged against fluctuating demands.
For this very reason, project managers angle for an evolved skills capacity. After all, when your team is suitably prepared for shifts in the work influx, you're assured of staffing your projects optimally with the right hands. Assessing skills relevance is a win-win for both your firm and team, as it lets you retain potential while allowing your staff to reskill with the view to remaining relevant in the future.
The first step to an evolved skills capacity is to access a skills report that retrieves resource information concerning their schedules and competencies utilized on previous and inflight work. This way, you know both the quantity of staff and type of training investments to consider placing them on.
QUICK TIP
Use a dedicated resource-centric suite to unify resource schedules and project calendars. You can then determine your staff's available bandwidth against their utilization. Subsequently, training programs can be fitted alongside internal and external projects to enable them to work and learn simultaneously.
Improve Your Emotional Intellect
Best acquired with experience, emotional intellect remains a critical goal that project managers aspire to achieve. After all, the ability to amplify the effectiveness of everyone you interact with is key to handling mercurial temperaments, missed deadlines and/or project delays.
In a high-strung environment, emotional intelligence comes in handy in striking an optimal balance between strategic leadership, business management and technical know-how. The surest route to an enhanced EQ is to observe and shadow experienced project professionals. Attend daily stand up meetings and document your learnings of the discussions that follow. This lets you feel the pulse of teams and how information is relayed back to stakeholders and clients.
QUICK TIP
Practice your negotiation skills in bidding for the right projects. This can be done during the initial project valuation which decides if the project gets the go-ahead or not.
Ready, Set..GOAL!
Project failures, while avoidable to a certain extent, still threaten to surface up when you least expect it. The true test of your managerial ability would depend on your answers to the following questions;
How do you cope with change?
What do you like about managing projects?
What went wrong the last time a project was managed?
How supported do you feel in your current environment?
From boosting your communication skills to assembling agile and skilled project teams, the tips accompanying the goals and objectives listed here is guaranteed to bolster your suitability as a project manager.
Not only will you harness your intuitivity and skills wisely but will also recognize the signs of misfired projects, preventing future overruns with respect to the triple constraint of time, scope and costs.
Give Saviom a try to see how pairing your project instincts with a tool's intuitivity works in the practical world!

FREE eBook
The Definitive Guide for Resource Planning and Forecasting
Download