Ask for a show of hands for consultants with billable hours, and 80% of the staff assembled will greet you right back.
Billability originally started out in the Big 6 (now Big 4) space, and it continues to find widespread usage. The subject has come under the hammer, however, owing to the argument that the billable hours model may work perfectly well for the auditing, accounting, insurance and legal sectors, but not so much for the consulting space.
It boils down to the fact that the former has ruling bodies that establish and regulate processes while productivity consultants bill their work on negotiated terms prior to being hired by prospective clients.
What's more, the same consultant can be sent out to work on multiple contracts running simultaneously thus affecting the profit margin.
Billable hours are the number of working hours that are charged by your enterprise's staff to their client's accounts. Besides capping the number of hours per week that the employee will dedicate to a particular project, introducing billable hours in consulting establishes a direct link between a project's profitability and the enterprise's bottom line.
Let's debunk the negativity consulting billable and non-billable hours has garnered over the years, with one quick question;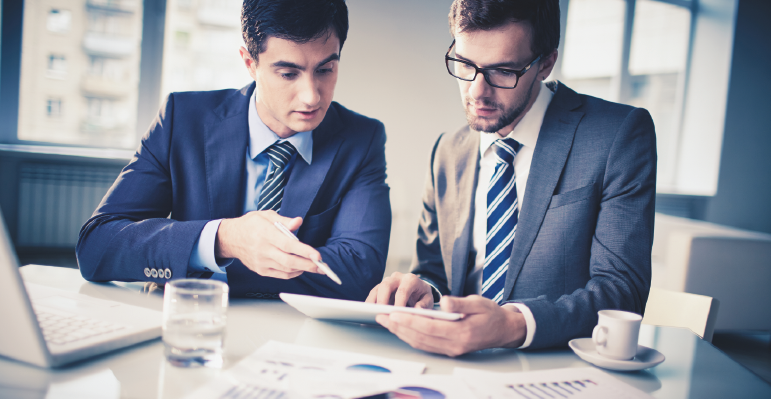 Are billable hours for consultancy projects a necessary evil?
It's a given that consultants grow experientially in line with reskilling and certifications that quantify their knowledge-areas.
In other words, the more qualified, experienced and skilled a consultant, the better are their chances of maximizing a project's true billing worth. Pricing experts, however, have brought up the following concerns:
1. Lack of transparency in internal processes
When leadership changes hands, the lines of communication concerning what gets communicated and to whom differs, too. While an outline of the project and resources to be assigned to it can be created to estimate available hours, effort bandwidth, milestones and/or project's progress within the duration, the difficulty lies in measuring individual performances for the entirety of the project.
This difficulty then spills over to regulating a working framework to control and measure the effectiveness of business processes internally.
In financial sectors with a heavier focus on number-crunching, quality assurance checks involve a thorough inspection of the firm's books. In consultancy projects, however, the inability to measure individual performances stems from the fact that average billable hours are rolled out in line with the consultant's profile and seniority.
As a result, even if junior staff put in efforts over and above that of experienced hires, their pay scale and subsequent performance appraisals would still be significantly lower than that of their qualified counterparts.
2. The pressure to inflate and maximize billable hours
With the popularity of the more cost-effective shared economy, different resourcing contracts longer working hours per week, indicating the need to recalculate your resource's FTEs (full-time equivalents) to capture the exact numbers.
The standard number of working hours in a week is 40 hours or 8 hours per day, five days a week. These hours are divided into billable, leave of absences, training and support, administrative and unassigned hours. Unassigned hours refer to the hours spent waiting to be assigned billable work.
The pressure to maximize profits causes your workforce to include unassigned hours and as a result, inflate existing hours. Clients end up being overbilled with staff citing overwork to complete the assignment within the stipulated deadline.
The odds once again aren't in your favour when your resources end up either ghosting hours or underbilling their efforts to avoid overrunning project costs, which hurts your firm in the long run.
3. Effort mismatches that don't differentiate work value
Given that a resource's value contrived from the project revolves around the number of billable hours their efforts and time are invested in, different resourcing contracts are pushed to the point of over or under work.
Besides being unable to retrieve the actual rather than perceived value of work carried out, imbalances and effort mismatches occur when there isn't enough work to go around. Or conversely, there may be more work but fewer resources assigned to it which risks compromising the overall quality of work.
The downside to pricing a project by the average billable hours is that time-sensitive tasks aren't tracked by the effort put in, risking clients to think that their projects aren't being given uniform attention by all resources who are staffing it.
But the real question is; is there a way to turn these points around to your advantage? Scroll on to the next section to find out!
Advantages of leveraging a consultant's billable working hours
Billing on an hourly rate is not only easy to calculate but simplifies pricing to clients who know the costs involved upfront based on the estimates provided by consultants.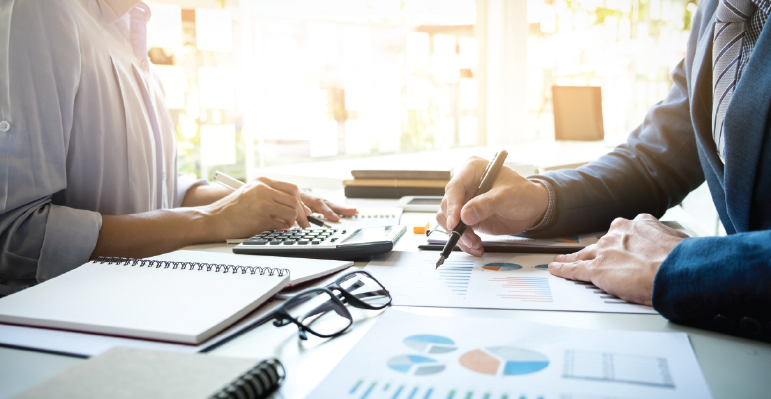 Here's a list of the pros that revolve around the pillars of proactive resource management –
1. Measures productivity accurately
Workforce productivity is measured by utilization rates, which are generated by dividing the billable hours invested by the total number of working hours. For instance, a single consultant who bills 80 hours out of a 100-hour project has a utilization rate of 80%.
To further ensure work is spaced evenly between full-time and part-time resources, these can be equated to either 2 FTEs. (1 FTE being one full-time staff's 40 hours and 0.5 FTE for 2 part-time employees who have more than 20 working hours per week).
And with a resource management tool, you can allocate optimal schedules such that no single resource is over or under-utilized. Knowing how to track your resources' utilization lets you reshuffle resources to correct effort mismatches against billing hours.
2. Informs you of in-demand competencies
Given that a consultancy firm's future relevance rests on an evolving skills capacity, average billable hours can be totalled in accordance with the demand for a niche skill. This way, your workforce productivity can increase by restructuring resources based on the right competencies and capabilities.
Billable hours let you retrieve resource-centric insights concerning resource profiles who are available and sufficiently experienced to take up new briefs, based on historical transactions.
They can consequently be acquired and oriented around new work ahead of a shifting demand pipeline. Better still, maximising productivity ensues in the time taken to gain mastery over the role.
Given that consulting firms aren't profit-averse, billable hours let you match relevant competencies and the number of engagement hours per week to the firm's bottom line.
3. Unifies Planned and Actual Hourly Estimates
Billable hours unify planned and actual effort estimates, ensuring the average billable hours are fairly charged. It also lets you size up the work hours to deploy the best resources for it.
Simply put, it ensures competent resources are available for the location and timeframe of the work in question, thus ensuring everyone is optimally utilized without making a dent in the resourcing spend.
Saviom Resource Management records enterprise-wide employee information through utilization reports, as entered on timesheets and syncs it against planned hours. A comparison between actual and estimated effort hours lets you moderate billable hours such that your clients aren't unfairly charged nor is your resource pool overworked.
4. Forecast project resource costs
While ongoing pricing structures can be tiered, predicting hourly project billing rates for future work heightens billability while keeping your staff and clients alike of the direction in which the business is scaling.
Project and resource forecasting costs, in other words, draw back to how billable hours were utilized on past and ongoing work to generate insights on future revenue.
Additionally, you can assess bench-time clunks between previous contract and time for an incoming contract to commence.
This measure points you to the number of available and relevant cost-effective resources whose hours can be preemptively booked on work, thus drastically minimizing labour costs.
At a glance
While context plays a pivotal role in applying maximized billable hours, a resource-friendly tool ensures of assigning high-visibility contractual work with resources who are competent, capable and cost-effective all at once.
When you monetize efforts against the time for a particular service, your resource pool remains optimally engaged for the entirety of their association with your enterprise.

FREE eBook
The Definitive Guide for Resource Planning and Forecasting
Download
Namratha Mohan