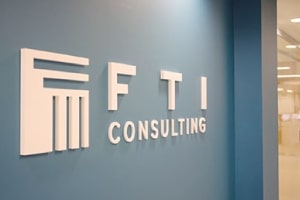 So here you are, looking for a new software that you'll depend on for some of the most crucial facets of your business operations. How about knowing if it has been tried and tested by other companies you know? That's why we sat down with Anna Powell from FTI Consulting (a business advisory firm specializing in the field of corporate finance and restructuring).
Anna has been closely working with SAVIOM for close to one year to transform the way FTI Consulting thinks about resource management and are now scheduling about 200 employees in their office in the United Kingdom.
The decision to move for a flexible Resource management tool
FTI wanted a flexible tool for their scheduling needs. They were using another resource management solution, however that did not yield results as they wished. Anna says, "The other tool we used was clunky, for example- if you want to make any changes to anything to do with the system, it is very difficult". Schedule changes are part and parcel of any business and they need to be updated in the system. If the tool does not allow you to update your scheduling changes, it's a perfect recipe for disaster. Clearly the tool did not cater to FTI's customized requirements.
The scheduling process at FTI consulting was intensive as well. Their scheduling process was completed on a particular day of the week. Anna recalls, "My general procedure is that I usually send a copy of the schedule once a week to my employees and to the Engagement Leaders and the scheduling is usually done on a Friday or Monday". You can sense scheduling was an intense and critical process for FTI. For their requirement they wanted a tool that was highly configurable in nature, something that specifically met their unique requirements and save them the time they were spending.
How Saviom worked wonders for FTI Consulting
The management decided to go for Saviom Resource Management. It's been close to a year since the team has switched to Saviom and their management and team is highly impressed with the tool.
The Resource Managers at FTI now have a complete view of their resources and projects, making their scheduling activities a lot easier. Anna says, "It is a very visual tool. It gives you a full picture of where you and your staff are, letting you know the current staffing situation straight away". Clear visualization of resources through Saviom helps Anna to find the right person for the right job.
Since scheduling process at FTI was intense, they wanted a tool that was flexible. A tool that worked the way they wanted it too. In Anna's words, "The tool is easy to program and configure, for example- setting up parameters is intuitive. You can also make it work the way you want it to work and also make it look the way you want it to". Saviom was just what the doctor ordered for FTI.
As Anna says, "I have a huge amount of experience in resource planning [15 years!] and this is the tool I definitely prefer".
Verdict
Saviom has helped FTI consulting in scheduling and managing their resources effectively. With an intense scheduling process and customized scheduling requirements, Saviom was just what the doctor ordered. Anna says, "It is the best resource planning tool that I have ever used. Its light, it doesn't have a lot of systems behind it, so it is easy to operate".