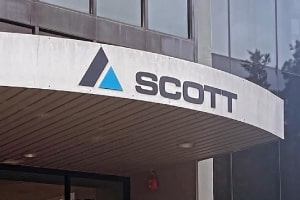 A part of the Scott Technology Group of companies, Scott Automation and Robotics is a leading provider of automation and robotic solutions. Over a year ago, having to handle about 20 engineers in over 20 projects without an efficient resource management solution was proving to be unyielding for the team. It was showing through their lack of project-resource alignment as well as a need to put in excess hours.
Today, with Saviom ERM, the process has had a comprehensive revamp. Spread across Australia and New Zealand, they schedule and manage over 100 engineers with the tool. Our chat with Rod Burton, their Electrical Engineering Manager who has been with the organisation for over 15 years, helped us understand how this transformation transpired.
The Struggles Of Unscientific Methodologies
Earlier, even as the project managers communicated amongst themselves, the resource divide was proving to be a huge roadblock. Different teams would require the same set of resources and it was getting increasingly difficult to make divisions on a short notice.
"Urgent issues would arise and take priority over slated projects and project managers would often compete for resources. This led to project slippage, excess hours among other repercussions of juggling resources around", said Rod, with regard to the scheduling situation that prevailed before they deployed Saviom.
In addition, their forecasting was a very speculative process that involved 'guesstimating' from cumulative data derived from different spreadsheets. Such tentative figures did not really help draw solid conclusions and even with their best efforts they were unable to reach the level of forecasting maturity that they really wanted to.
However, the team's interest in wanting to switch over to a more sustainable solution speaks volumes about their own solution-driven approach.
The Resolution That Saviom ERM Provided
Having deployed Saviom ERM, team Scott Automation is not only able to plan well ahead of time but also forecast with absolute precision. So much so, having started in their Australia region (Sydney, Brisbane and Melbourne) the software got swiftly implemented into three of their New Zealand offices as well.
The Gantt chart's unconditional visibility has helped teams juggle around and shuffle resources easily. Their managers have clarity on their staffing situations and can easily book them onto upcoming projects. Besides this ease of shuffling, they are also intuitive enough to forecast 3 to 6 months' worth of project work with absolute precision as they now rely on data-driven capacity vs. demand reports."It is a software that allows you to schedule who is doing what, when and lets you forecast your future capacity vs demand, which basically shapes your forecasting process. That has been the our biggest takeaway and it would also be why we'll recommend it to others, as well" sums up Rod.
This has directly translated into heightened efficiency levels as well as an overall increase in productivity. Considering how the team saves a lot of time and effort, it directly reflects as an ability to perform better. "People knowing what they need to do next, where they are working and the planning involved in finding what the person has to do is done well before time, instead of everything being ad hoc. Considering efficiency is all about saving money and time, we can definitely say that it has improved," he signs off.
Rods's insights are a testament to the four pillars of successful Resource Management, (visibility, forecasting, utilisation and finding quality talent) just as they are to Saviom ERM.
Much like Rod, you too can manage your teams efficiently and achieve more projects. Simply sign up for a demo right now to find out how!