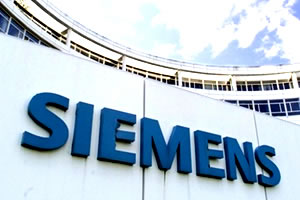 When you're looking at new software that you'll depend on for some of the most crucial facets of your business operations, there is confidence in knowing it has been tried and tested by other companies you know and trust.
That's why we sat down with one of the users within the process industries and drives division of Siemens Corporation, a company with employees in over 190+ countries and 165 years of experience as a global technology powerhouse.
They have been closely working with SAVIOM for the past two years to transform the way Siemens thinks about resource management. They are now scheduling 300 resources in four countries around the world with our Resource Management system and are happy about the switch.
1. Making the decision to move past the spreadsheet nightmare
One of the biggest struggles global companies face is finding a sweet spot for tracking utilization levels and forecasting future resource requirements.
In an effort to hold it all together, it's not uncommon to see firms juggle multiple excel documents for this purpose.
Before getting their hands on the power of SAVIOM, Siemens was using a go-to MS project approach for planning purposes – which meant a lot of inefficiency. As they realized all the complications this was causing, they decided to move on to a self-made excel tool which they stuck with for the next two years.
However, this new tool wasn't quite sophisticated enough to meet their requirements either. The user recalls, "Our excel tool wasn't convenient and the reports it generated were limited. The changes and modification capabilities were limited, so we couldn't use that tool".


Read More
How Outdated Resource Scheduling and Management Tools are Hurting Businesses?

It was time to find a more robust solution, and based on a recommendation from their counterparts in Australia, they thought the SAVIOM tool might have the potential to help.
In the user's words- "It was the combination of features, easy-handling and price making, that made it attractive to management". So, Siemens purchased SAVIOM and installed the software at the end of 2012. They began running it seriously in 2013.
2. How did SAVIOM measure up against other resource management tools in the end?
By using SAVIOM to better track utilization and forecast future resource requirements for their resource pool, Siemens was able to streamline the process for finding the right resource for the right job. "The main task to use the tool was to look into the future and see people's utilization levels. We are using it as a short to mid-term tool so we can see our outlook for the upcoming 6 months or so. It was necessary for us to have a tool that gave us the capacity to make such future decisions". Most importantly, this allowed line managers to make more confident and informed decisions and develop a better outlook over time.


Read More
How to Select a Perfect Resource Management Software

But the user's favourite feature in SAVIOM turned out to be the way it improved handling of bookings. "We are partially using this for booked vs actual analysis, which we are using for a variety of countries around the world. In certain areas, we are using the timesheet function which allows you to see the utilization of our resources". This is especially important for our counterparts.
Finally, he mentions how SAVIOM gives them the flexibility to use it for other types of resources such as apartments.
We can define and manage anything important to us as a resource. It is just this flexibility that makes this software such a great fit for such a wide range of users.
3. Verdict:
"It's inexpensive and an easy to handle tool that satisfies our requirements. The utilization aspects and the analysis and the combination of price and features make it very good", says the user.
Form and function meets price…can't beat that.