The enormity of Engineering and Construction projects makes Resource Management crucial for the success of these projects. However, ensuring that the resource scheduling process that is being followed is effective enough, is a task on its own accord.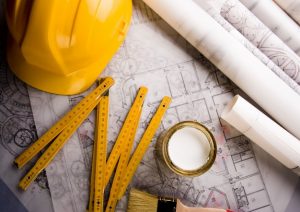 In our latest eBook, 'Mastering Resource Management For Engineering And Construction Projects', we introduce a simple yet highly effective 5-step process for hassle-free resource management for engineering and construction projects that we at Saviom have formulated after having closely studied the workings of many of our clients in the industry.
Here is an exclusive excerpt from the eBook:
Engineering and Construction projects involve high stakes and a vast pool of human and non-human resources. Yet the management cycle needs to keep it agile enough, given how today's competitive markets make ample time an elusive luxury. This invariably makes smart and scientific Resource Management instrumental for the successful completion of such projects.
From having enough forethought that helps prepare well in advance to implementing and measuring spontaneously and ultimately incorporating changes in subsequent phases, resource management for such projects requires a far more 'hands-on approach' than traditional methodologies subscribe to.
Given the different requirements of individual projects, a 'one size fits all' formula to guaranteed success is non-existent. However having a sequential order helps you minimize the risks involved and lets you automate steps that require minimal involvement.
Wondering what the 5 steps are? Stay tuned for our upcoming eBook and sign up for our newsletter to find out more!
Free eBook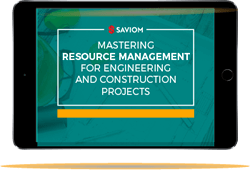 Mastering Resource Management For The AEC Industry
Learn how you can transform your resource management process in 5 easy steps!
Download