From the Boston Big dig which took 16 years to finish to the Scottish parliament building whose costs ballooned by 730%, countless examples of construction project disasters exist today as a forewarning of what to expect.
But the question still persists; what causes these colossal projects to fail despite innovative design, improvised project plans and precise construction cost management?
But the question still persists; what causes these colossal projects to fail despite innovative design, improvised project plans and precise construction cost management?
It comes down to your enterprise's ability to acquire and leverage the right resources to the right projects. A project roadmap is considered strategically driven only when both human and technical capabilities are factored in,after all.
Several theories have been bandied about concerning why projects fail in the first place, even with cost controls in construction. While substandard material and a breakdown in the supply chain are attributed as the main reason for halting or abandoning the project altogether, changes in regulatory processes and over-exposure to unfavorable weather conditions cause severe financial losses.
Before going into the details of historic construction project failures that became success stories later on, let's first look at the reasons behind construction project fails and unearth measures to prevent them from derailing your firm's reputation, with the question;
#1. What are the causes for failed construction projects?
Construction projects typically start by scoping out the site and conducting a thorough environmental impact study. This is done to determine the certainty of structural defects turning up after the project commences.
Considering that labor costs constitute a significant chunk of the resourcing spend, the first action item for a construction project engineer is to estimate the quality and quantity of contingent workforce needed. Only then can an exact sufficiency between competencies and capabilities be calculated.


Read More
The Business Benefits of a Contingent Workforce Today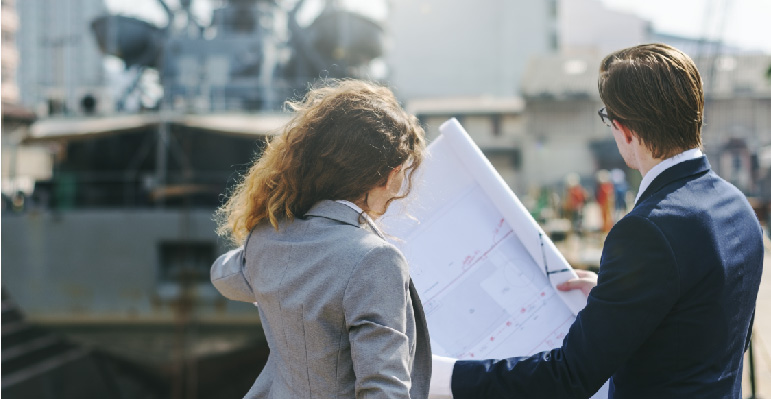 Despite timely approvals on the original project documentation, here's presenting 5 reasons why construction projects still risk failure –
1. Poor resource planning strategies
While modern projects are built on the backbone of agile project methodologies, construction projects previously followed traditional conventions. Activities were stretched out over the five phases of initiation, planning, execution, controlling and final closure.
That being said, when a resource plan isn't factored into the project before initiating it, your ability to view and match enterprise-wide project activities to human capabilities gets compromised.
Simply put, as the project nears, the inability to spot a shortage of critical resources or an excess of unneeded staff causes you to size up your workforce inaccurately, in terms of their strength, effort bandwidth and availability.
Moreover, tasks in project activities are sequenced based on their exclusivity or interdependencies. For instance, if two or more tasks are interlinked, a succeeding task cannot commence without the preceding task ending on time.
The first step to getting strategic resource planning right is to have unconditional visibility into project and resource workflows. A visual depiction not only points out scheduling imbalances but also updates project statuses by time-sensitive activity bookings.
Simply put, if a task finishes on time, ahead of schedule or is delayed, critical resources with available hours are re-assigned accordingly to optimize the time between tasks.
#2. DID YOU KNOW?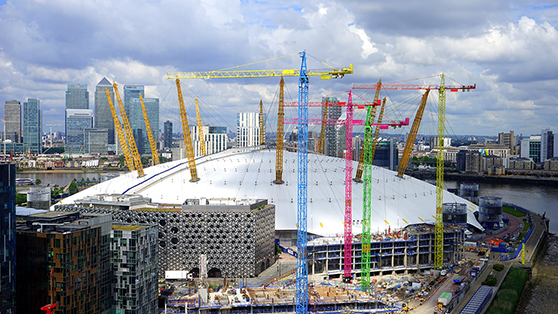 The Millenium Dome in South-East London was converted to a sports arena in 2000 after it failed to recover the financial costs undertaken to build it. Originally conceived as a scientific theme park and football arena, the dome was poorly planned as a result of the misalignment between the scope and resources needed to execute the business strategy.
2. Inaccurate resource effort estimates
Endless delays and cost overruns for ongoing work answers the question of why construction projects fail. Add to which, inaccurate resource effort estimates cause you to either stretch your resources thinly or under-utilize your resources unscientifically.
Siloed insights into available hours seep into planned bookings. When you're unable to fit work into the effort bandwidth available, your crew would have to resort to working longer hours in potentially hazardous conditions, which compromises work quality as well as personal safety. Worse, a contractor's billable hours would increase which in turn introduces labor cost overheads.
The advent of resource management product tools with a business intelligence component,however, has improved the accuracy with which effort estimates are calculated. It contains advanced search filters that sorts out resource profiles by their full-time equivalents (FTE), location and skills utilized on previous projects.
Not only does this information differentiate projects themselves from one another but also lets you understand how much time and skills were spent on both work and non-work activities.
Reports that revolve around your employee's utilization rates also drills down to the efforts invested against billable hours for the service provided. This directly points out available and reliable contractors for the future that can be frequently requisitioned.
3. Disjointed team dynamics
Behemoth construction projects involve a shared labor force comprising both full-time and temporary contractors. Naturally, who delivers what and by when is defined by the number of working hours per resource.
For example, a gig economy's work hours are considerably shorter than companies with full-time equivalent employees.
Disjointed team dynamics, however, stalls the project owing to the lack of timely communication concerning work completed versus pending work.
A resource repository transforms your team dynamics by identifying and fixing skill gaps with reward-based training programs. With enterprise-wide visibility into resources, previous and inflight work, you'll have a preview of administrative and BAU work to ensure your staff have sufficient hours to invest into reskilling measures.
Consequently, your skills capacity evolves and aligns seamlessly with business objectives. A collaborative team not only keeps you informed of tasks completed, milestones reached and risks encountered but also lets you know if the team dynamics work out favorably. It prevents conflicting interests from cropping up and recenters project priorities with competencies that complement one another.


Read More
5 Ways to Improve Collaboration Between Departments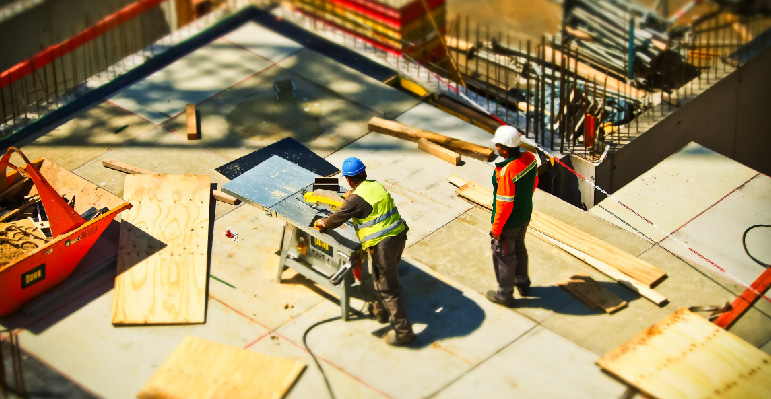 4. Inadequate resource capacity to shifting demands
A contingent workforce comprises a team of hyper-specialized engineers, architects, external contractors and site laborers , who are roped in to work on different aspects of the project, right from devising an architectural blueprint and floor plan to deciding the placement of mechanics,electrical wiring and plumbing.
Resource capacity in simple terms is the supply of these resources and their capabilities at the right time. When your client proposes structural changes, both the original project scope and workforce restructuring measures are impacted. After all, you may not need all your resources right from the start.
You'd then have to inquire about future availability in order to draw an exactness between planned (or booked) hours and actual hours. As time passes, the capacity would have to scale up or back to prevent rising labor costs.
An insufficiency in either human or technical resources leads to mismatched allocations. Why construction projects fail spectacularly here is because the existing workforce is assigned workloads they're unprepared for; or a productivity lapse ensues in the time for new hires to gain total mastery over the work under consideration.
The capacity versus demand component lets you forecast the quality and quantity of resources needed for the project's shifting requirements. It profiles staff utilization by their actual availability, strength, competencies and expertise on prior projects.
This information not only reduces bench-time clunks but also releases additional resources into halted and/or pending tasks, thus giving starving projects the much-needed momentum.
5. Miscommunication over project scope changes
Frequent scope changes involve a re-assessment of the project's feasibility with respect to the changes harming or bolstering the project's sturdiness.
PMI's 2013 Pulse of the Profession report cited ineffective communication as a primary factor in a third of project failures, risking $75 million every year.
After all, with a breakdown in communication, a disparity between what the client wants versus what is feasible arises.

A basic step in communication is to streamline project and resource-centric conversations, actions and decisions in an easily integrable resource management dashboard. Besides keeping everybody informed of risks and resolutions, a centralized dashboard fosters seamless project reviews as teams record lessons learned en route to project delivery.
This step is pivotal in helping future construction project teams avoid making the same mistakes or alternately, discovering a solution to a challenge encountered on a previous occasion.
#3. DID YOU KNOW?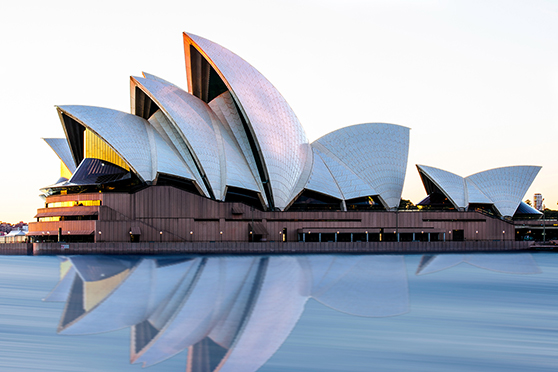 "A famous example of disastrous scope changes is the present-day Sydney Opera house, which was originally scheduled to finish in four years within the budget of AUS $7 million. In reality,however, it took over 14 years to complete with the final cost amounting to a whopping AUS $102 million. It was reported that design requirements were altered after the project started, which caused plans to be redesigned to accommodate newer changes."
With only the architect Jorn Utzon appointed as the chief stakeholder, there was ample evidence of inadequate resource planning for project activities that scaled up. Besides, the government withheld funds when no visible progress was being made. Utzon was eventually replaced by three Australian engineers which led to new cost estimates, schedule delays and rework.
Over to you
Having a robust workforce is critical to preventing construction project fails. After all, you can entrust complex and time-sensitive work only to competent resources whose capabilities can be leveraged for the entire project duration.
And with Saviom Enterprise Resource Management tool not only will you find, schedule and finalize resources for ongoing and upcoming work but will also retain an evolved and engaged workforce for an optimal project pipeline.

FREE eBook
The Ultimate Guide to an Efficient Resource Management
Download
Namratha Mohan