From LA to Tokyo and every city in between, today's virtual project teams can have zip codes from any corner of the world. So long as they have the required competencies and a stable internet connection, working remotely turns out to be a time saving measure.
But given different time zones and the logistics of coordinating work globally, managing remote teams require near-ninja prowess and oodles of patience. Yet, once all the right boxes get checked off, it can be immensely gratifying given how remote work is a boon on multiple levels.
Virtual management of cross functional teams involves exceptional organizational skills as well as project management skills. There is no novelty to this. However, what sets these skills apart is the fact the manager of a remote team must inculcate these skills in his/her virtual team members as well. Barrier-free communication, thorough hiring processes, a good work culture and necessary training can all make a world of difference.
When it comes to managing worldwide remote teams, chances of delayed responses and missed deadlines remain high, which in turn compromises workforce productivity. With the view to preventing this from repeatedly occurring, the first question on your mind would be ;
How to effectively manage remote teams?
It comes down to maintaining a balance between project timelines and workloads. In other words, resource schedules would have to be optimized such that no single member is over or underworked if and when they choose to work remotely..
This way, not only are you assuredly staffing multiple projects on the boil with a healthily utilized workforce but are also granting them flexible work options that engage and challenge them. So no more beating around the bush; here are 5 ways to manage remote teams effectively –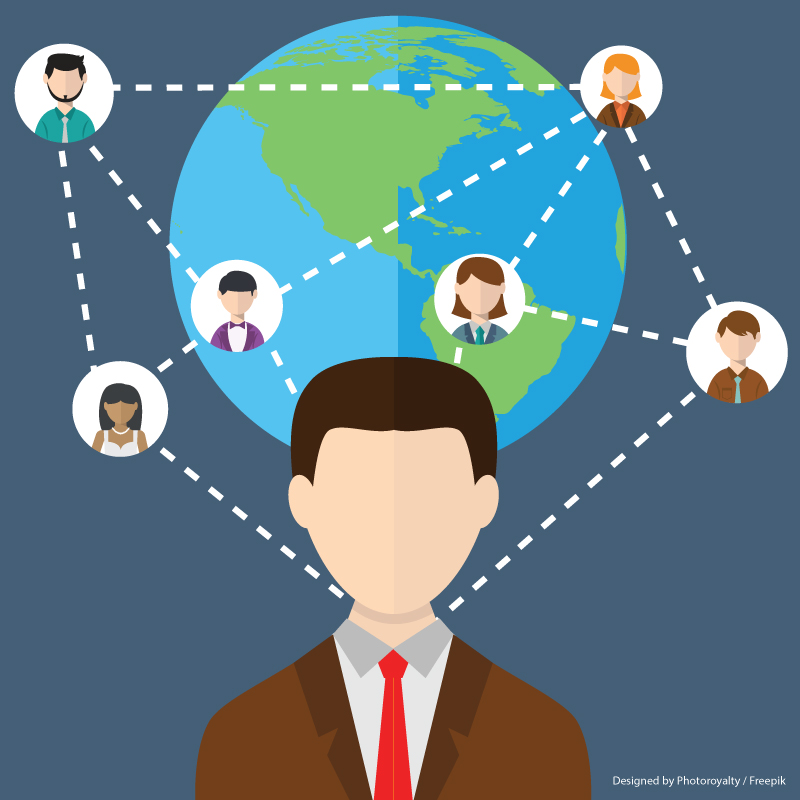 1. Invest on hiring right and building your team up
The first step towards successful team management when remote employees are involved is ensuring that the resources you on-board meet the standard you normally look for.
In addition to ensuring quality hires, make sure to pay them well and standardize incentives to reward exemplary output. Cutting back on review and pay is often tempting since remote work throws open the opportunity to hire cheaper resources.
However, if you give them the quality you give regular teams, you can expect similar returns too. Timely feedback lets your staff know how they're faring, which shortens the learning curve considerably. It's a challenge where remote teams are concerned, though, since you cannot walk up to their desk and instantly give them feedback.
Look for resources who are committed and are easily available during designated hours. Build trust, a healthy working relationship and keep both ends open to feedback, just as you would if you worked with them face-to-face. Collecting feedback is not just one of the several employee retention strategies employers use but is rather an efficiency enabler. It takes in suggestions for improvement and implements measures that center around your remote project teams' best interests. After all, it's easy to overlook efforts when they're not being carried out right under your nose. But when your remote staff are given equal priority to their regular counterparts, they're all the more likely to return the favor with increased engagement.
2. Communicate as much as possible
When it comes to managing remote teams, the adverse effects of timely communication is painfully visible. Besides adding to project delays, the lack of communication is cited as one of the foremost reasons for your virtual team building efforts falling apart.
For one, who does what isn't conveyed in time, since remote teams are unable to run into each other at work. This is preventable by plugging in multiple mediums for formal as well as informal communication. For instance, an informal chat room enables water cooler exchanges similar to facetime conversations at the workplace.
Besides setting the tone for consistent, clear and formal communication, a plethora of messaging tools prevent important updates from being missed or overlooked. It gives visibility to work done versus incomplete tasks, thus facilitating timely approvals and informed decisions.
Videos, photographs, screen sharing facilities, virtual stand up meetings as well as all-hands' meetings enable teams to keep one another updated and most importantly see how their role is of value in the larger scheme of things. At the end, it's all about ensuring no member is unintentionally excluded out of important activities!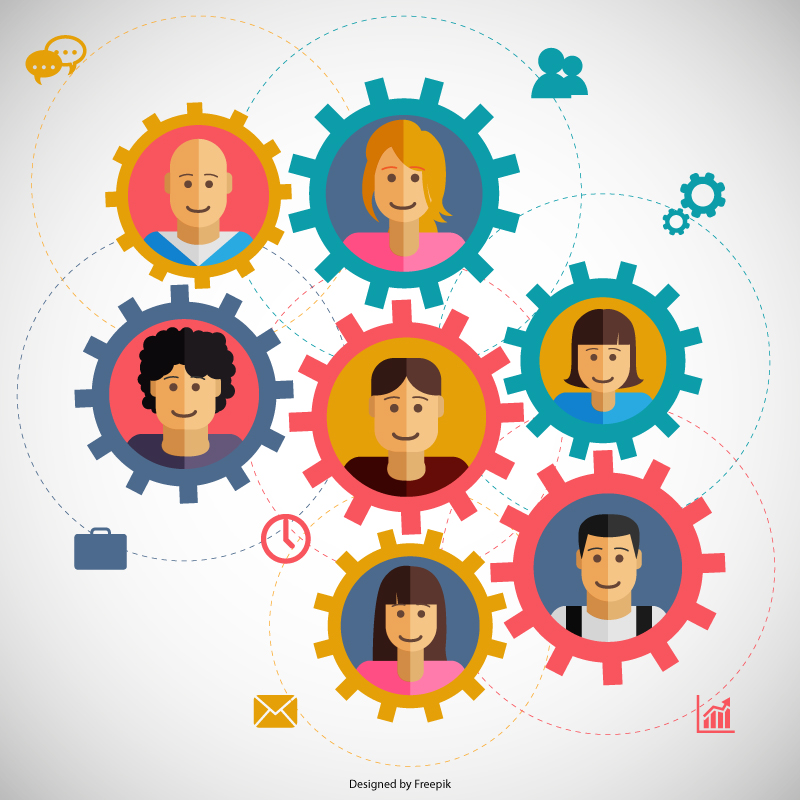 3. Set a standard work culture
In case of remote teams, work culture can easily get onto the back burner as its absence is not always directly felt. Besides, a project manager's objectives in managing remote teams vary.
But investing in a 'real team' goes a long way in instilling commitment in your employees. It lets them know that their contribution is deeply valued. In this regard, humanizing communications, encouraging friendships, organizing events and face-to-face meetings are all helpful measures. After all, isolating remote teams leads to stagnation, which doesn't do anyone any favors.
Share your company's global vision with all team members and involve them actively in it. For example, simple team building ideas like organizing bi-annual meets and company retreats for remote employees could open doors to new opportunities, in terms of both personal and professional development.
4. Respect your team's time
Another common mistake remote managers tend to do is failing to factor in the workload of their team members with enough detail. This makes expectations mount without either party acknowledging it.
As much as the gig economy is a good friend of larger organizations, it is not without its pitfalls. Millennials truly value career satisfaction and self actualization. And if you manage a young virtual team, giving them paid time off, opportunities to diversify and grow as individuals is a deciding factor on their staying power.
Making the most of your remote team's time on the project clock begins with fixing the skills gap. This is with the view to enabling today's workforce for the future. Besides, seeing as you need the right and available competencies for the project in question, skills relevance gives you the edge over the competition by enabling your teams to use their newly-acquired knowledge towards getting more work done in shorter cycles.
5. Track and measure productivity
Ensuring stability of day-to-day work cycles is very important. The best answer to the challenge of how to manage remote teams effectively comes down to tracking productivity without micromanaging your employees.
Successful remote resource management depends on non-intrusive tracking of output as well as productivity. Your resources' utilization rate is a quantifiable measure of their overall productivity. Besides correcting over or under work, healthy utilization rates are a great way to evaluate performances and credit top performers.
More importantly, with optimal schedules being the norm, you can estimate available hours future work requires, thus assigning competent office and remote teams ahead of the curve.
What has your experience managing a remote team been like? Share your experience with us and let us know if this article helped!