Long gone are the days when you had to walk over to a colleague's cubicle or be summoned to your manager's cabin for a work update. Going remote has risen steadily in the last decade thanks to the emergence of online collaboration tools and digitized platforms. 
Besides standalone remote opportunities, many esteemed companies offer it as a perk to their full-time staff for the dual purpose of encouraging work-life balance and reducing attrition rates. It also doesn't hurt that working remotely was found to increase productivity by 13%!  That being said, some firms are on the fence about remote working for fear of it being misused.
The key lies in you narrowing it down to a list of remote management tools that prevent any single employee from going off the grid.  After all the wider the physical distance between colleagues, the greater the need to stay connected and communicative. From quick virtual stand-ups and video conferencing to notes and document creation tools, the list of features to manage virtual teams just keeps growing! Let us keep it simple with a dive deep into the categories to keep an eye out for!
1. Remote team management: What to look for
Working in virtual teams requires fixed available hours for which all involved members are visible and responsive online. Only then can there be a cohesive movement towards getting work off the ground. Everyone should be in agreement on when they will log in and log out, and inform the rest of the members before taking off on a break. The tool you pick subsequently can have all the elements of time management, communication, task management, documentation, and video/voice calls in order to keep the sync going! Starting off with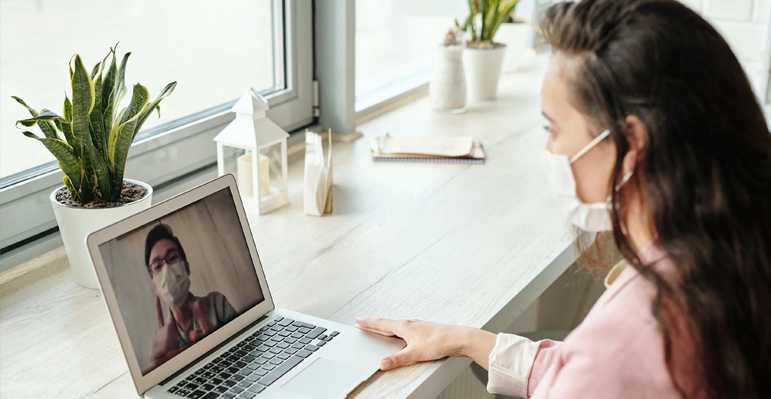 2. Best tools for Work Management
A. Saviom
Saviom's  Resource Management software is bar none on configurability, i.e. how much personalization one can work into the dashboards, analytics, and portals. It helps managers view and keep track of project resource schedules and time-sensitive activities. Even better are the reports on capacity and demand, utilization, and availability, all of which capture efforts invested and let you know where your workforce stands. Managing remote employees is a breeze when they log into a timesheet module to record tasks hours and attendance. The software then creates a utilization heatmap for dispersed offices, helping monitor performance across business hours!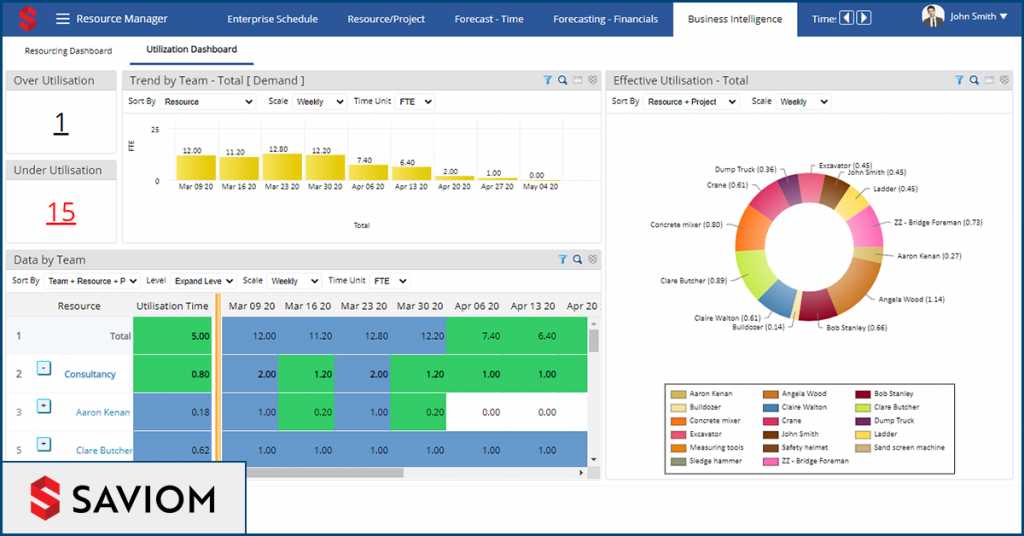 B. Trello
Trello is a familiar name to those of us who like our work organized! It advertises itself as an easy means to arrange tasks by priority with the help of cue cards, rule-based triggers, commands, and automated workflows. While it also doubles up as a teamwork and collaboration tool, most of Trello's features are more geared towards ensuring team members are aware of progress on different tasks delegated and giving visibility into pending action items.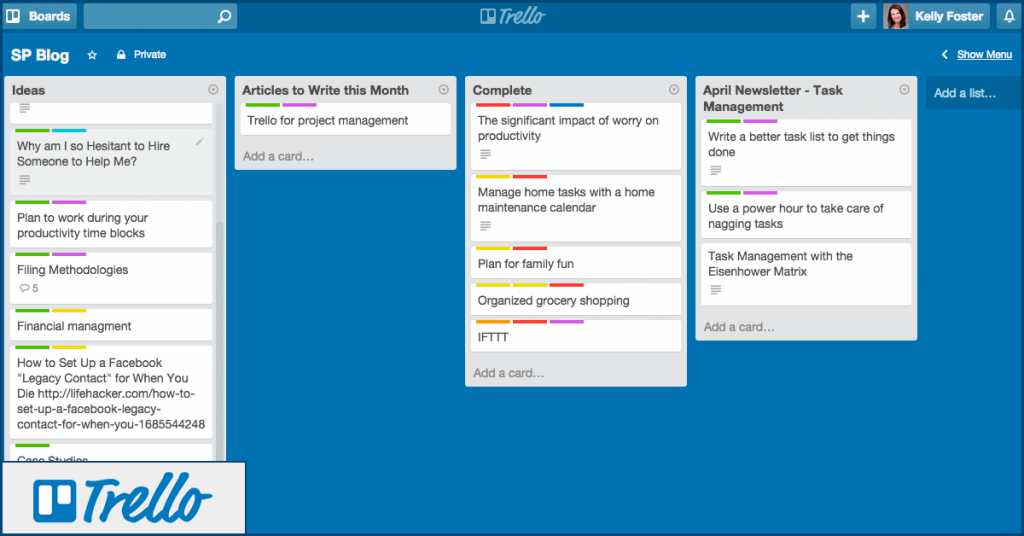 C. Asana
No work and project management list is complete without Asana. Its solutions are classed by team and workflow, with the more recent release of a workflow for remote teams. Asana lets you create visual project plans to fix plans, spot risks and errors, unstop setbacks, and that no task gets lost in the shuffle. Other exciting features include Kanban boards to prioritize and manage projects, calendars, and custom workflow processes built around your businesses' individual needs.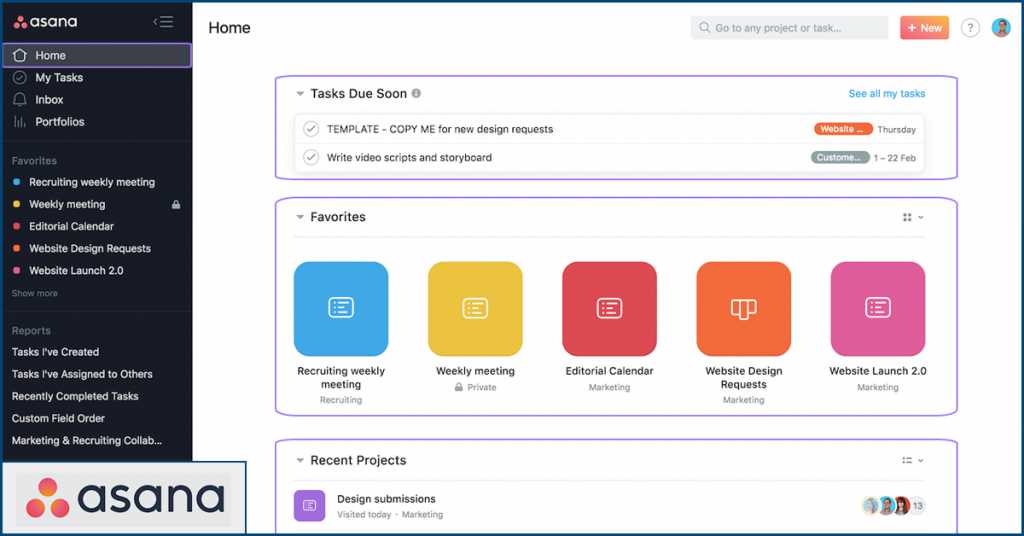 3. Best tools for Time Management
Time, as they say, is money. So when time is lost… need we finish that sentence? Here's a compilation of some very well-used time management tools!
A. Harvest
Harvest is a time tracking software that doesn't beat around the bush. It lets teams and managers alike keep track of the clock on work and reorders tasks around priority so that members aren't wasting any spare time on the ones that can just as easily and swiftly be automated. It's a time and expense tracker rolled into one that lets you start and stop timers as you work, ensuring you're mindful of the hourglass. It features a built-in camera to snap photos of receipts that can be uploaded and saved. Harvest integrates with a number of 3P applications and can be made a part of your workflow.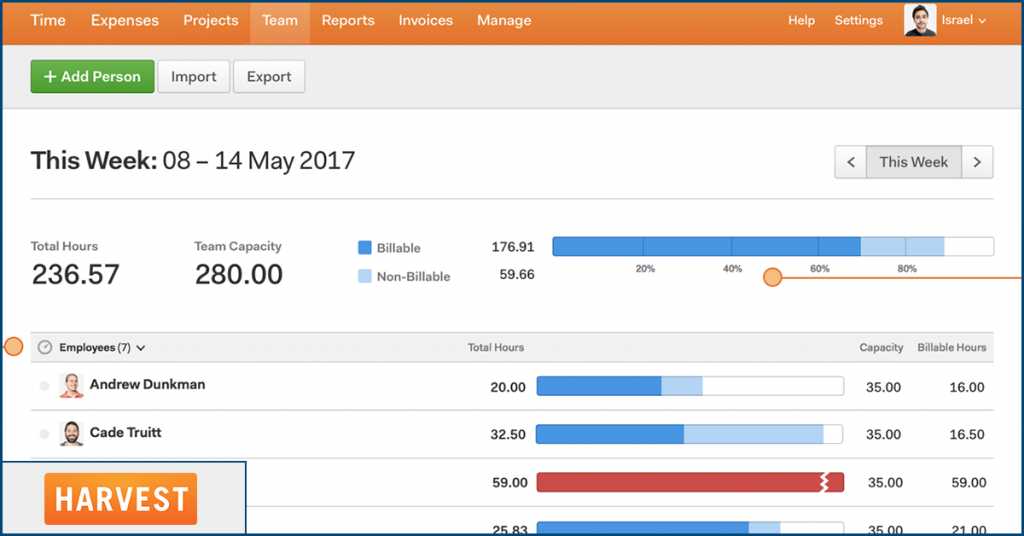 B. Toggl
Toggl has your back by letting you know how much your time is worth. It features idle detection and time tracking and breaks down the hours by client, project, and tasks. This lets you know how long you take to finish tasks. Knowing how time goes equals knowing what's making you a profit and what's holding you back, after all. Toggl has a project dashboard facility to compare progress with time spent. It even ensures fair pay for all by assigning billing rates to work, which team members can view.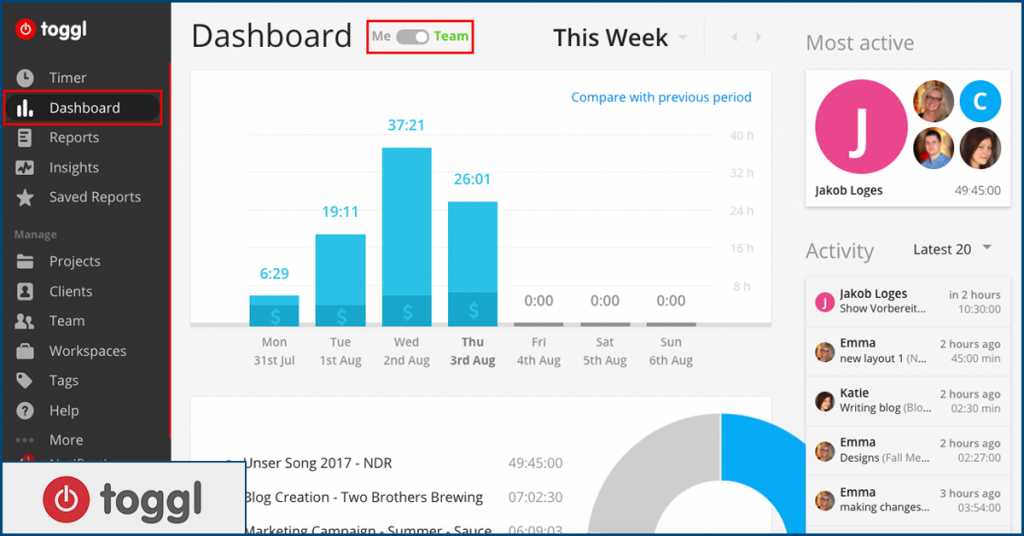 C. Hubstaff
Originally created to keep track of freelancing time, Hubstaff has carved its own niche in tracking both time and team productivity on the job. It contains a team scheduler and helps track daily activity rates. An interesting feature is its geofence tracking which is a location-based clock that can be turned on and off based on work hours.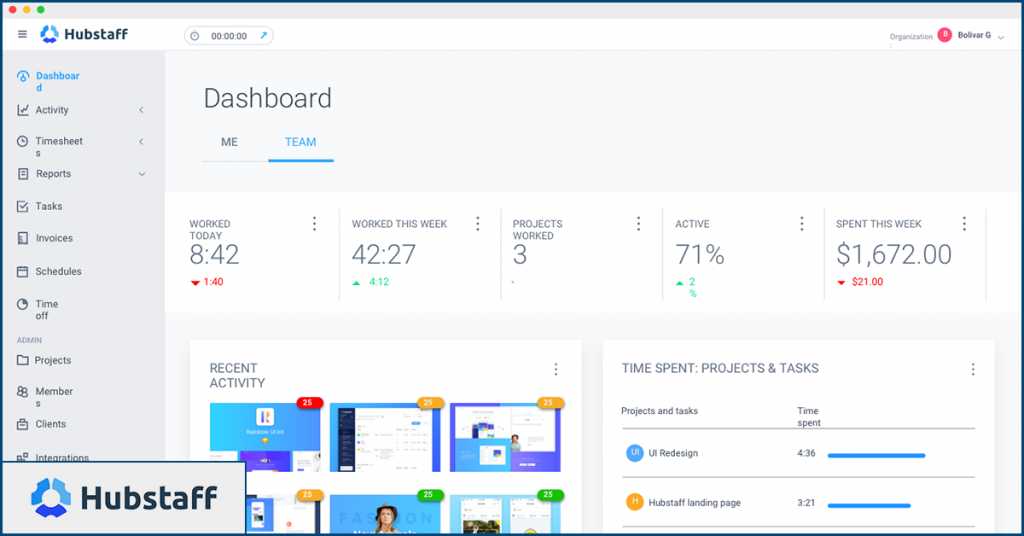 4. Top-voted communication and collaboration tools
A. Zoom
Zoom provides a consistent enterprise experience and comprises meeting rooms, chats, webinars, and conferencing options. More offices have continued to work online in light of the recent pandemic, which implies a greater need for team collaboration. We here at Saviom are regular Zoom users and conduct frequent meetups by an invitation-only link. You can mute and unmute yourself when your turn to speak comes up, share screens, and even record sessions and download them to your PC for your viewing and listening pleasure!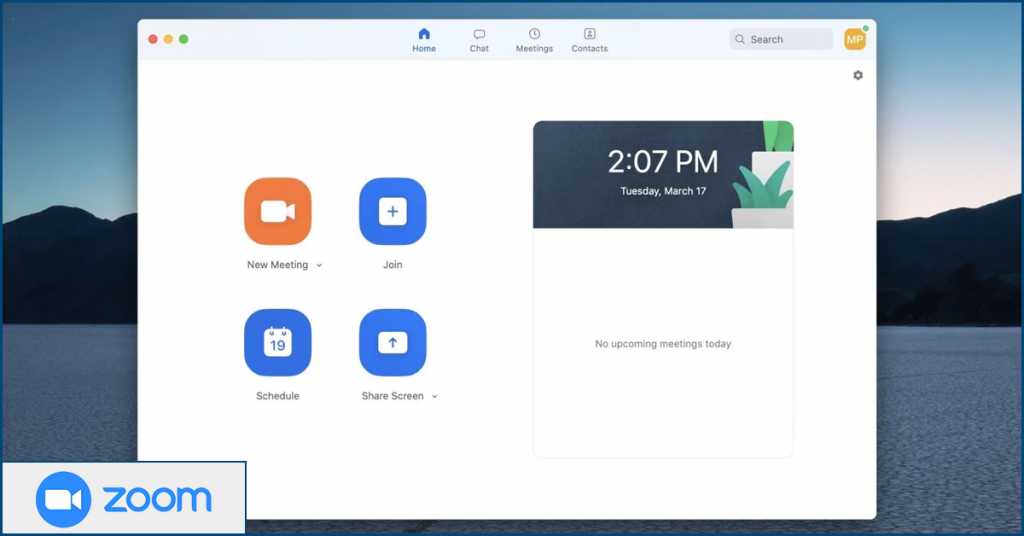 B. Same Page
Samepage is an up-and-coming entrant into the list of collaboration software and features teams, sub-teams, private chats, tasks, and file sharing. In fact, Saviom has been on it over the last year to exchange notes with its teams located across global offices. Samepage can be enabled for desktop and mobile notifications, ensuring you're always informed when a fellow colleague, line manager, or mentor wants to run something by you. It's collaboration software that runs meetings, manages projects, and coordinates events. Great for small distributed teams!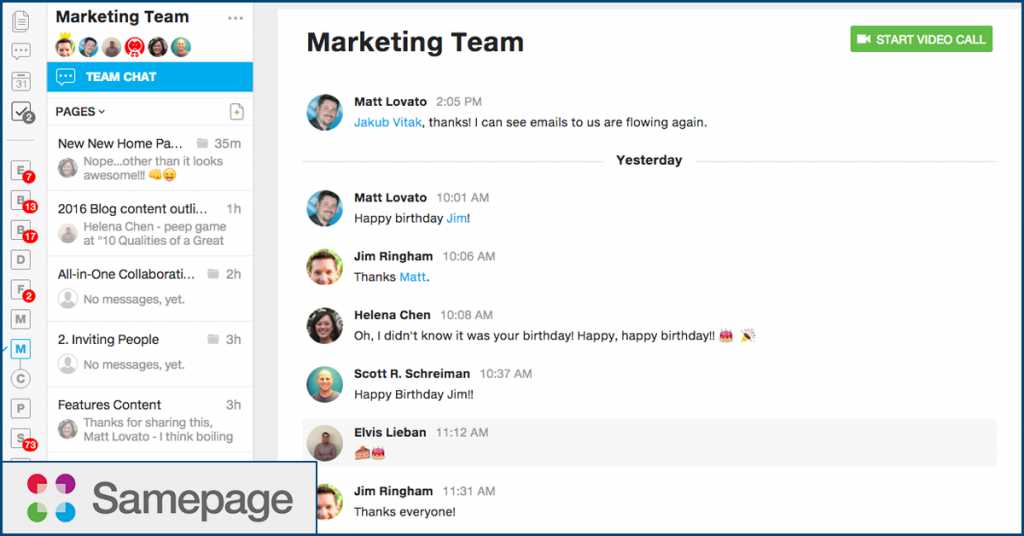 C. Slack
Slack is the first go-to communication tool for teams of any size. It keeps the distractions to a minimum by letting you create separate channels according to the number and type of participant.  While Slack was Samepage's predecessor for Saviom, it had its advantages. It tags team members and enables easy file uploads and sharing so that multiple users can view and work on the same document in real-time.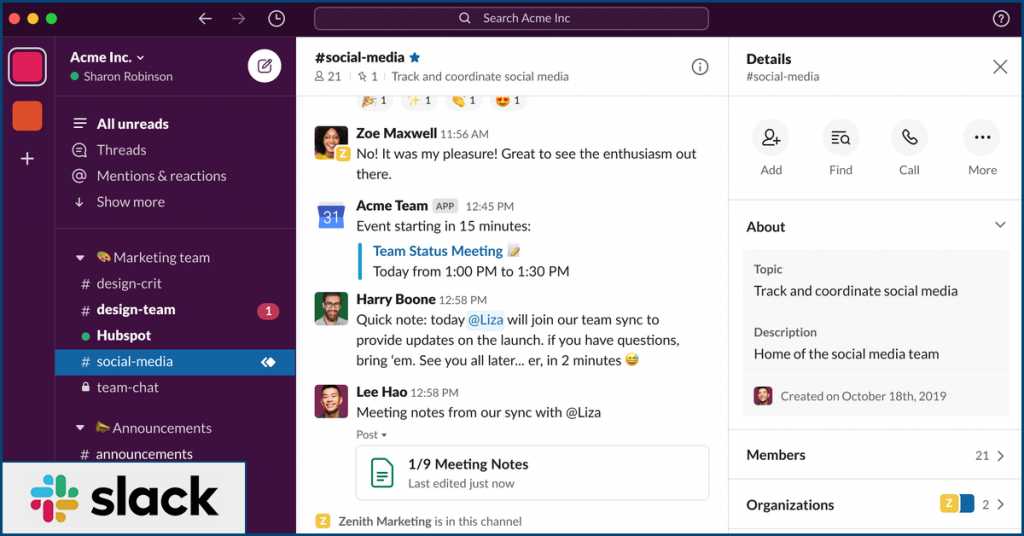 D. Skype
It's not remotely possible to communicate without Skype (pun unintended!). Skype is primarily a video messenger tool and lets you make free voice and video calls to anyone in the world. While the paid version is for dialling phone numbers, Skype works well for virtual stand-ups, quick status updates and now has screen sharing and capture options to let group members in a call see a particular screen. What's not to like?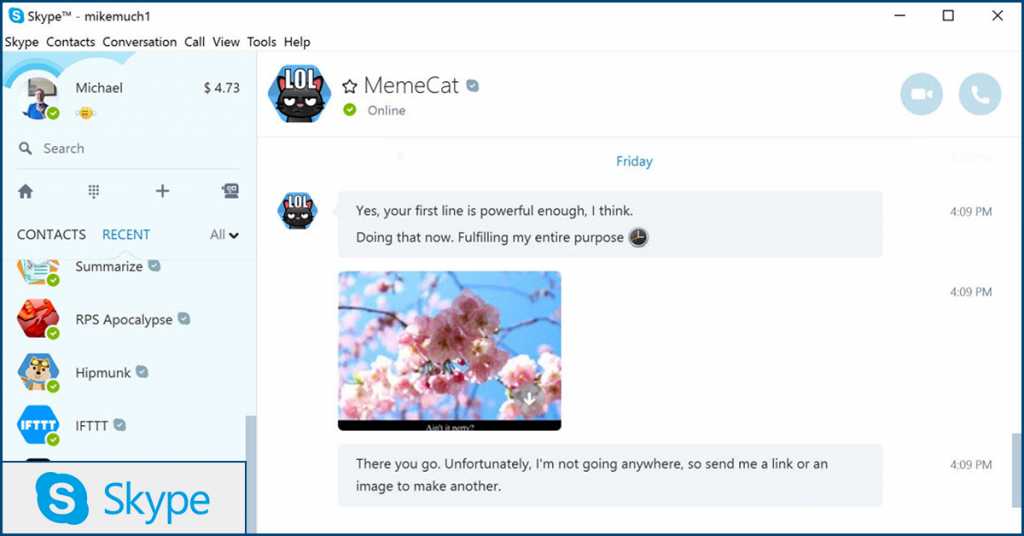 E. Blink
Blink is the ultimate employee app for keeping frontline workers and mobile teams in loop with each other and the office staff. It encourages communication and keeps everyone informed on the projects, progress, and workplace dynamics.
This information can be accessed easily through mobile devices via personalized work feeds containing messages, news, videos, and other solutions for a streamlined workflow.
Other features include third-party integrations, discussion boards, employee guides, employee database and portal, instant messaging, file transfer, and much more. These play an important role in connecting remote workers and helping them to collaborate effortlessly with their teams.
5. Solutions for remote sharing
A. Google Drive
Simple, free, and easy to get used to. G-suite lets you create documents, status trackers on spreadsheets and make beautiful presentations with a range of built-in and free templates. Edits and proofreading can be done by members with access to the link and the others can see suggestions and resolve comments. You can stay organized and retrieve files from categorized folders, ensuring the Drive is clutter-free!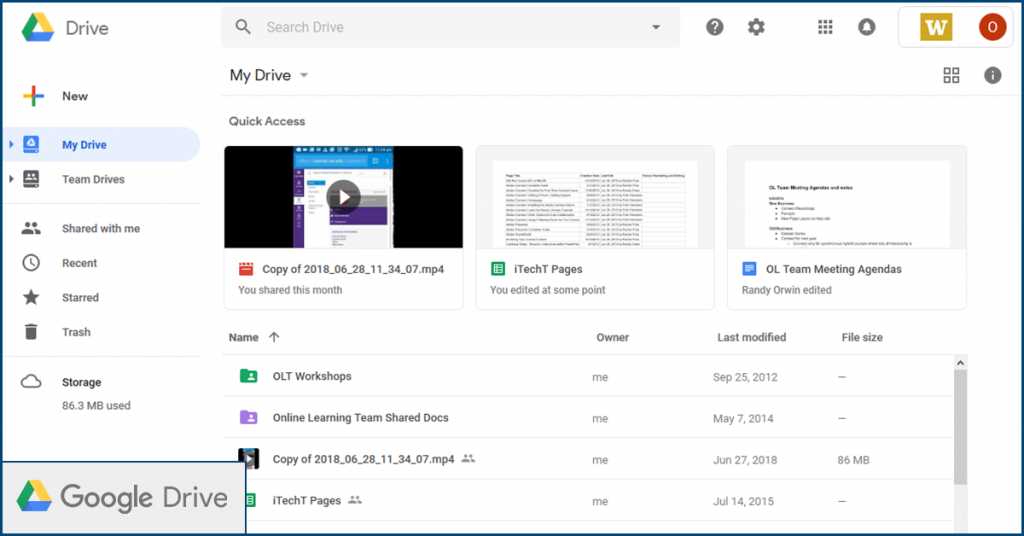 B. Team Viewer
While the name 'team viewer' can sound intrusive, it's anything but! This tool comes with remote access and 24/7 support with augmented reality. It lets you remotely access and control office desktops and servers from anywhere so long as you've got a stable internet connection. Essentially, you and only you get a window to your workplace!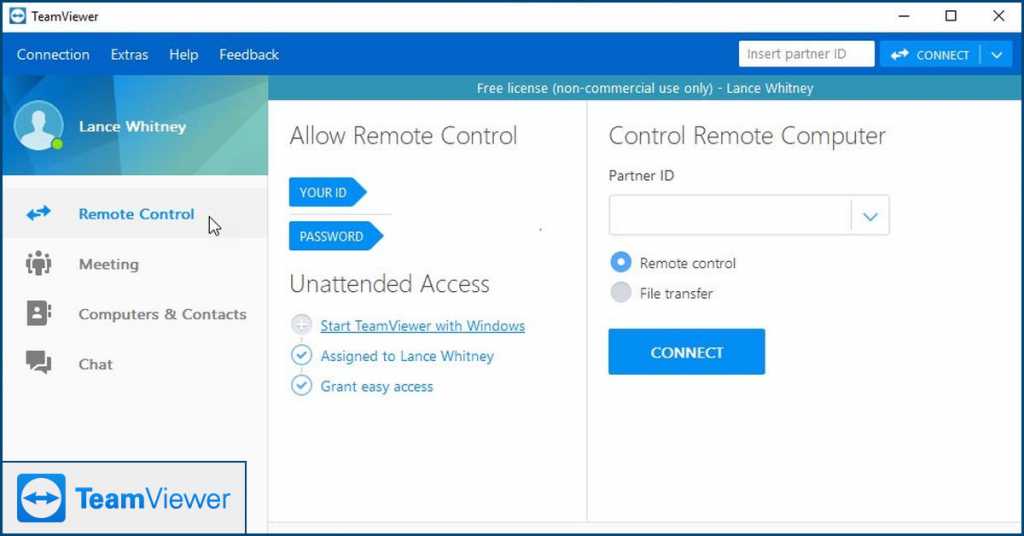 C. Chrome Remote Desktop
As ever, chrome cuts right to the chase with its remote desktop connection and support options. Access your computer securely from any device and screen share with teammates for stronger collaboration. It just takes one click to download!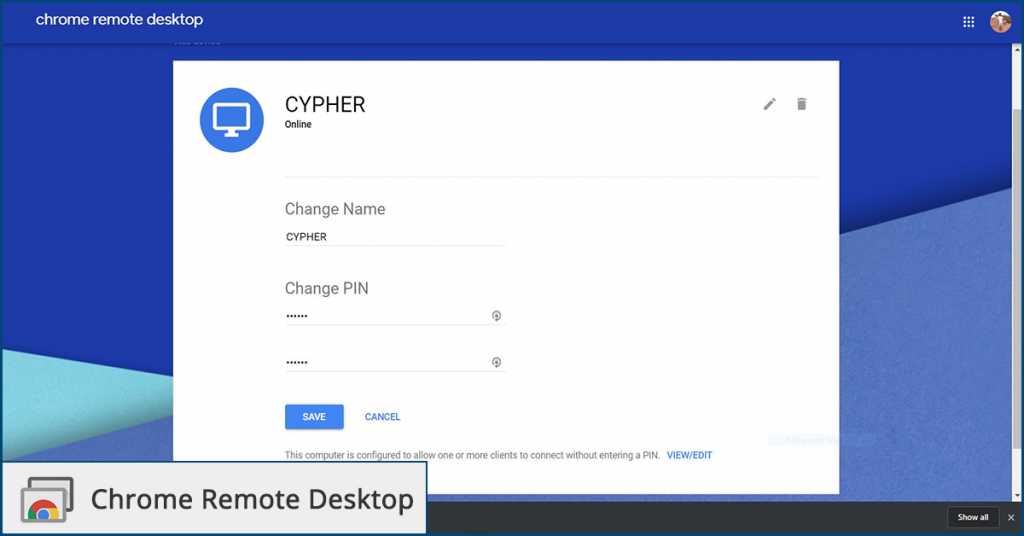 6. Tools for Secure Integrations
A. Zapier
Zapier's name turns up everywhere due to the multitude of applications it can ably weave into a system. At present, the count is 2000! It keeps information flowing between web apps ensuring you're freed up to concentrate on work.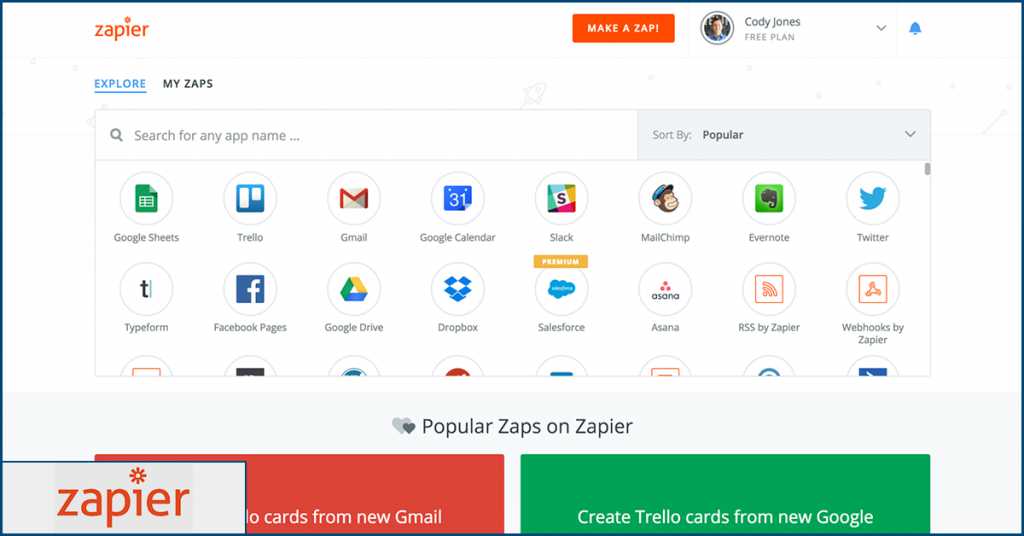 B. 1Password
1Password has features to secure both your home and workplace. It lets you decide on controls and who gets access to information with multi-authentication, vaults, and a dedicated watchtower that alerts you of security breaches. You can even create an audit trail to keep track of activities and generate custom analytics and insight to manage the responsibilities delegated to several groups.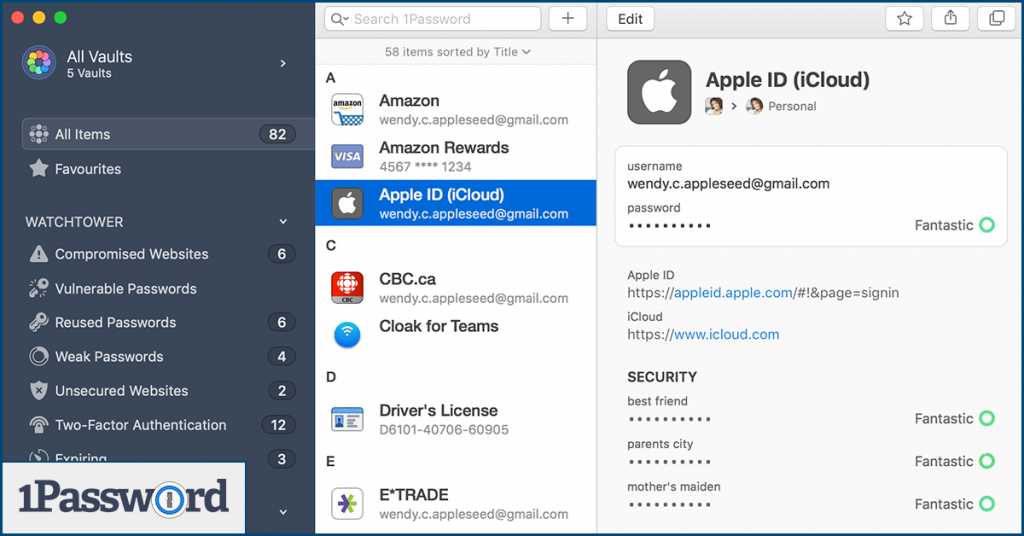 7. Over to you
The older generation of baby boomers would consider the present workforce luckier. After all, they would know all too well the frustration of working with a dial-up internet connection and a rather limited selection of remote collaboration tools!
The change in working circumstances brought on by a global pandemic such as the COVID-19 outbreak has seen more employees working from home.  It's time for businesses to manage closely-knit teams differently, no matter where they are. And with the list of remote work tools growing, it is easier than ever to ensure work gets done and communication happens across teams who are several time zones apart! Furthermore, add the resource management buyer's guide to have your business continuity plan to stay the course.