Productivity is vital to your success at work. It's less about managing your time and more about managing your energy. These days, the key to success is not hard work but smart work. A smart worker provides quality work within the set deadline despite putting in less energy and time.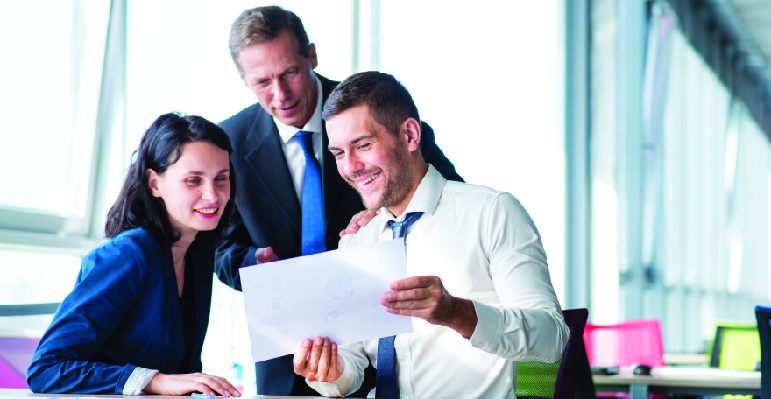 The reason employers look for ways to unleash workforce productivity is plain and simple; to improve work efficiency. After all, even if you have the right people, mismanaging their schedules by overworking or under utilizing them is detrimental to your employee's health.
For one, it turns them into high-strung workaholics. The long and frequent bouts of stress eventually gets to them, causing them to lose interest in the work they do as well as in company-wide initiatives. With the view to preventing this from happening to your business, let's put 5 tried and tested workforce planning strategies to the test with the question;
How can you increase productivity at work?
The answer to this question rests on how critical existing employees are, in terms of their skills and attitude. An indication of increased productivity at work is when projects finish ahead or on time without cramming in more work than what's realistically possible. Another sign that your staff are being productive is when you reduce bench-time clunks drastically as the clock runs.
But a more scientific approach is to use an unbiased inventory of your staff to reaffirm their cultural fit for your firm in the long run. Here's how you, too, can increase productivity at the workplace:
1. Measure results, not hours
Working overtime, staying glued to your desk for eight or nine hours results in low productivity. It's important to switch from a 'busy' mindset to a 'results' mindset and you'll find that you're getting more done in less time. How can you achieve this?
Set small goals to accomplish for the day either in the shower, while commuting to work or during your morning cup of coffee. Once you know the key tasks that need to be accomplished, gamification techniques can help bring out your team's inherent competitive streak and give them challenges to look forward to. You should then prioritize and make sure to start off with the hardest, most important task. That way you'll get it done and out of the way. Remember, it's not how many minutes or hours you put in but the results you get out of your day.
2. Find your Power Hour
We have different energy levels at different times. Your power hour is when you're most energized, effective, creative and clear-headed. This hour could either be in the day or night.
Begin by observing yourself for a week. Record your habits and pet peeves to figure out your energy pattern. Identify objects that you like to surround yourself with, such as a poster with motivational quotes, a potted plant or even a favorite photo.
One of the productivity tips at work is to arrange your desk such that you know where everything is and save precious hours. Besides, personalizing your cubbyhole not only makes you more comfortable but also offers better visibility into work priorities. How, you ask? For one, you'll know what to focus on, which lets you get the toughest bits of work done during that energy hour. Secondly, you'll declutter your desk and remove any distracting elements that pull your focus repeatedly. This way, mundane things like checking your mail or social media can be kept for lower energy hours of the day.
3. Listen to music
Music does a lot to influence your mood. The right soundtrack can even perk you up if you're feeling drowsy or experiencing a slow day at work. It boosts workforce efficiency by letting you concentrate on the task at hand.
Ever seen a pair of blinkers on a racing horse? Music works on the same principle, i.e. shutting out all other sources of noise. What's more, it makes repetitive tasks more enjoyable and gets you through a large workload quicker than you imagined. This needn't apply to only office activities though. Putting on music around the house can even liven up dreary household chores, too!
That being said, it comes down to selection. Choosing instrumental or ambient sounds as lyrics can often be distracting. To intensely focus on a project, listen to familiar music so you know what lies ahead and there are fewer surprises, causing you to focus all your attention on the work rather than on the music. And of course, remember to turn the volume down, out of courtesy to colleagues working beside you as well as to be on alert if someone's trying to get your attention!
4. Balance work and life
Productivity doesn't have to be restricted to only the inside of the office. Have you watched that movie everybody has been talking about? Did you attend your favorite concert? Did you finally catch up with that friend over beers like the two of you have been discussing for weeks now on WhatsApp?
Contrary to the popular belief that more hours equals better workforce productivity, a work-life balance is one of the ways to improve efficiency in the workplace. It not only takes your mind off work but also lets you explore interests and catch up on things on the personal front.
From both an employee and employer's perspective, recreational activities and leisure are vital components for productivity and social well-being. It re-energizes and motivates you for the coming tasks ahead. Knowing that you have plans to attend to after work will help you focus on finishing your tasks in time and leave the office. Come into work knowing when you want to go home, it is a great motivational driver to work fast and you'll find that everything falls perfectly into place.
5. Software to improve productivity
The beauty of technology is that now there is software or an app for almost everything. From browser plugins to services that help you with automation, collaborations, scheduling, maintaining important relationships, productivity apps aim to do it all. These include Slack, Todoist, Workflow and Trello.
And while you're at work, another aspect you'd want taken care of are how many actual hours you're recording on your timesheets, which can be done even with a resource management tool like Saviom. Not only are you billing your efforts scientifically but are also in the position to check and verify commitments within your schedule, ensuring you and your colleagues are given equal consideration in terms of the contributions you put in.
On the lookout for more productivity quick hacks? Click here to read more such posts!

FREE eBook
The Ultimate Guide to an Efficient Resource Management
Download
Aakash Gupta