Every job comes with its own set of health risks. The sedentary nature of desk jobs, for example, can result in posture and stress-induced illnesses in the long run. Such employees are cautioned to take regular exercise breaks to improve moods and blood circulation. On the opposite end of the spectrum lie, construction workers, both skilled and unskilled whose level of physical exertion is extreme, exhausting and fraught with the risk of personal injuries.
Before moving in with the heavy-duty machinery and manpower, construction sites are studied for structural feasibility. But one wrong move on-site can harm your workforce and add to your liabilities. Occupational health and safety should be part of the design criterion in order to commence work with the appropriate preventive measures in place beforehand. Cue the entry of Workplace safety rules that cut down on incidents of construction project failure arising from poor resource planning. Let's go deeper into the subject to understand the need for it, and the challenges and benefits.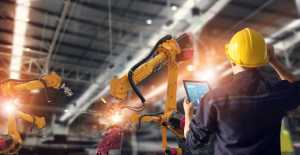 The need for occupational health and safety
Work-related accidents cost businesses millions of dollars each year, in the form of lawsuits filed by unions and by paying worker compensation premiums. Workers lose confidence in working in an unsafe environment. After all, they're the ones climbing up scaffolding, or on the ground operating heavy equipment at odd shift hours and in harsh weather conditions, so it's only fair that construction site safety is followed to the T.
Occupational safety engineers are responsible for mandating and promoting safety at work. They collaborate with site designers to formulate a strategy to reach a zero-injury goal. And while 2018 saw a decline in the number of self-reporting incidents, 1008 workers (47%) still accounted for fatalities.
So why do a health audit on your construction project?
Firstly, it ensures no critical resource is put out of action. Secondly, it identifies and marks hazardous points on the field beyond your Line of Sight. It alerts your workforce to avoid venturing into such areas without personal protective equipment. Some of the challenges associated with championing safety in the construction industry include
1. Failure to recognize safety importance
Stakeholders offsite are unaware of the ground reality and are more concerned about the upfront safety and maintenance costs. Consequently, the extent of danger is greatly underestimated. Changing the mindset is key to recognizing the importance of safety. Falls from a height, being struck by objects or electrocutions are accidents that are known to happen but are entirely preventable with a thorough workplace risk assessment. Making it a priority fuels productivity and quality and keeps workers informed of the procedures to be followed in the event of a hazard.
2. Visualization tools to track worker movements
Conditional visibility into the number and type of both tasks and workers manning them can impede progress. For one, you remain uncertain of the labor involved, where they are and what is next in line to be started. Naturally, you can't determine how safe the physical environment is for the worker. Be it one, ten or 100 workers, going on indefinite leave to make a full recovery does reduce the number of available and competent resources. Dependencies would then force the project to halt till another similarly-skilled staff can take over. Status updates on resource availability can mitigate this challenge to a great extent by adjusting the project timeline according to the new availability of standby workers and spare equipment and tools.
3. Time constraints
Time is money in engineering and construction. In the endeavor to make every second of the clock count, managers would argue that there is a lot of work to go around that is both time and labor-intensive. The trouble with overlooking or disregarding occupational safety, though, is that rushing things along and cutting corners compromises the structural durability of the project. The tradeoff between One National Safety Council figure was that work-related injuries caused companies to lose 103,000,000 production days in 2018, implying that time lost in the event of injury adversely impacts the schedule, team morale and eventually, the bottom line.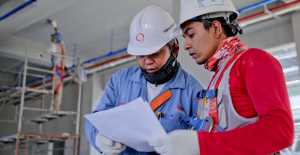 The benefits of employee health and safety
1. Safe working environment
Normalizing safety makes your site less-accident prone. A safe working environment is one that contains strategically positioned harnesses, tools, and equipment at access points located nearest to where the contractors and workers are. A construction scheduling software makes it easier to view the entire project schedule and link all the resources and equipment to the right workstreams. This absolute visibility enables you to assign an optimal quantity of manpower. You can even streamline the borrowing process and keep track of everything, from equipment servicing dates to the departments requesting for critical machinery. A check-in/check-out facility distributes human and technical resources evenly based on need, reducing the risk of last-minute inadequacies.
2. Fewer delays
Accidents, be them fatal or non-fatal can forcefully stall projects and displace existing work. Besides, no one would feel safe when they see colleagues suffering from prolonged strains and injuries. The last thing you need are workers staging protests and refusing to resume work out of concerns on safety violations. Some measures you can take as an employer is to get the job site inspected and have an evacuation plan detailing emergency exits. Supervise safety drills in construction engineering to ensure thoroughness in compliance. Delays thus don't seep into interdependent tasks that require a previous activity to end before a new one starts.
3. Improved productivity
Workers that are trained on tools can not only use it right and acquire knowledge to protect themselves but can also remain calm in distressing situations. In fact, health and safety in construction sites help companies save an average of $32,000 for each medically consulted injury they avoid! In short, you get more productive working hours out of a healthy workforce, which in turn increases profitability by ensuring that work finishes on schedule. You indirectly boost your reputation as a builder too, attracting a wider selection of experienced contractual staff.
4. Personal protection
Occupational safety and Return on Investment are inseparable. Outfitting your staff with protective gear according to their involvement and rigors of role goes a long way in preventing on-the-job accidents. Besides medical kits and helmets, site engineers can track footfall with wearable pedometers. Should any worker approach an identified hazardous area, warnings are automatically beeped, helping the laborer steer clear well in advance. On-site maps can help them navigate and find their way around such that it takes them a shorter time to get to a particular location containing the equipment and machinery they need.
The Road Ahead
You probably heard the old joke that the road to success is always under construction. However, better and regular training, inspections and safety and health meetings with all concerned make up for lost time. Better still, it can lower costs and untoward injuries.
Given the scale and duration of construction work, it is prudent to plan out resource allocations according to skills urgency and utilization rates against staffing hours. With Saviom, you can not only take charge of safety improvement measures but can also achieve resource sufficiency from a human capabilities perspective. After all, projects remain incomplete without all the right hands on deck!

FREE eBook
The Ultimate Guide to an Efficient Resource Management
Download
Namratha Mohan