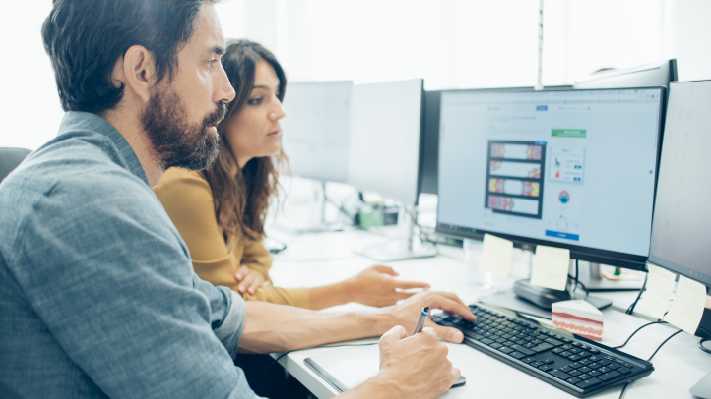 Innovative technology and quality pre and post-sales services at minimum costs can be the key to successful integrated project delivery for clients. Given how the rapidly evolving digital landscape governs skills relevance, efficient project delivery would depend on the best minds in the industry.
Nothing can be left to chance when it comes to planning all 5 phases of a project, given the known constraints of time, scope, costs, data, and people. And while people remain your biggest asset when used in the right places in time, labor expenses plague the best of projects.
The IT resource management tools of today are built to address the challenges of mapping tomorrow's competencies on to future opportunities. These include IT project management software as well, which are easily available online, through cloud platforms. Besides creating a resource roadmap in line with workforce relevance, it lets you minimize manpower costs by tapping into true potential from within. To understand how you benefit from IT resource management is to identify where the problem stems from, begging the question;
What constitutes inefficient IT resource management?
Trouble arises when several projects are on the boil without a high-level overview of their priorities. As newer work falls in, resource schedules are altered to accommodate extra tasks, causing staff to reorient around new priorities. You're forced to either add more staff to existing project teams or remove members altogether.
Productivity lapses due to the time taken to comprehend and master more work, thus introducing unprecedented delays in the line. Tasks on running projects are paused or abandoned, causing skills to shift across the enterprise. If this were to occur repeatedly, not only does employee morale take a hit but you also end up missing out on opportunities that align strategically with your business goals!
Here's presenting 5 recognizable signs your firm needs 'IT' to minimize the after-effects of bench resource management in the IT industry;
1. Suboptimal resource utilization
Conditional visibility into staff schedules causes you to guesstimate your staff's effort bandwidth. In other words, the more uncertain you are of the nature of their work (i.e.,time-sensitivity, skills used and training required), the chances of over or under-utilizing true potential remain higher despite having the right competencies on board.
IT resource management tools contain a visually interactive resource scheduling system that lets you see ongoing work packages and their progression for the project duration, thus letting you correct any schedule imbalances in real-time. Not only does this optimize your team's schedules and help in effective IT resource planning, but it also notifies them of adjustments made to sprints and/or tasks getting switched.
What's more, the tool's reporting module analyzes scheduling information to generate availability and utilization reports, highlighting employees who maintain optimal utilization rates throughout the project. These tools can also merge with existing IT program and IT portfolio management software, and streamline all existing and future resourcing processes in the company.
2. Unscientific IT capacity planning
IT resource capacity planning gets difficult when the skill capacities are constantly evolving. This, in turn, affects the relevance of the resources and their core capabilities. Given the popularity of the shared or 'gig' economy and flexibility of remote work, planning your resource capacity against the project pipeline lets you ascertain the type and quantity of critical resources needed.
Saviom ERM stands out in this regard by bridging resource insufficiencies with capacity versus demand analytics. The tool prioritizes queued projects around the availability of constrained resources and their skills. You can then make informed decisions to resize your workforce should a shortfall or excess appear. Simply put, by assessing those knowledge areas that can be suitably upskilled via training programs, irrelevant and/or outdated skills are weeded out thus bringing relevant know-how out. By acquiring the right quality and quantity of primary as well as hyper-specialized skills, you're assured of staffing both upcoming and inbound projects optimally. You can also integrate them other IT project management tools seamlessly, maintaining a single source of truth for your organization.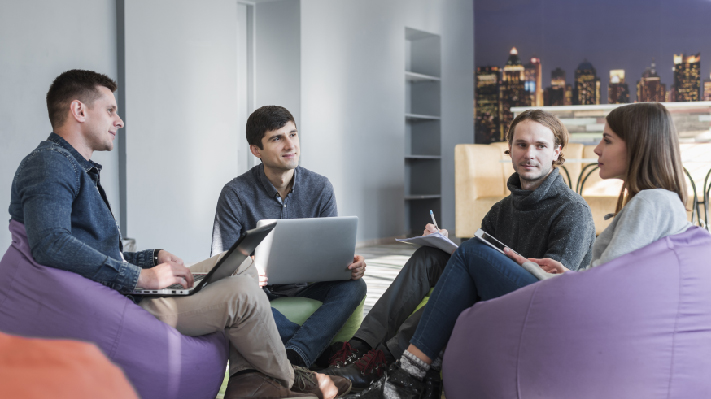 3. Unstandardized workflows
When priorities continually shift, multiple workflows are created which risks time-sensitive tasks getting overlooked. As a result, the complexity of tasks isn't assessed on a case-by-case basis, forcing your staff to leave existing work unfinished as they recenter around new workloads.
IT resource management tools accommodate resource breakdown structures (similar to work breakdown structures) to let you level the resource effort-to-output ratio. It integrates with the existing project calendar such that task estimates are synced to effort hours, ensuring no single staff is over or under booked at the nth hour. This not only streamlines multiple workflows but also makes it easier for you to track time, expenses and resource investments in one window. Standardizing the workflow makes it easier to facilitate knowledge transfers as soon as a project ends, which lets future project teams identify critical tasks that should be started first. As they say, a misstep in the past is a lesson well-learnt!
4. Reduced productivity and increased bench-time
Infosys's answer to bench resource management in the IT industry was to debut the Zero-bench initiative in 2015, which assigned staff short-term projects rather than let them remain on the bench, resulting in utilization rates rising from 76.6% to 81.7% in 2017.
While salaries can't be denied or withheld, it's an undeniable fact that benched resources consume labor costs without producing tangible output. Not only does this result in reduced productivity but also costs your projects dearly. Delays introduced on time-tracked projects lead to lesser milestones reached even as costs continue to overrun.
IT Resource Management-centric tools prevent this by informing you of project gaps and available hours, thus optimally staffing next-in-line projects. It features Booked versus Actual reports that serve to compare planned and actual hours. While planned hours come from project estimates, actuals rely on timesheet entries in order to promote transparency in future schedules. It also prevents discrepancies by letting you adjust these hours against benched staff, thus optimizing gaps between multiple projects.
5. Inability to crunch data in real-time
Data is everywhere, and the right kind adds more power to your decisions. When it comes to workforce management, however, unordered project and resource data sets compromise reporting quality and granularity. Worse, the lack of early warnings concerning project and resource roadblocks causes you to crunch numbers inaccurately.
IT resource management tools contain resource-centric reports that not only display resource heatmaps across the project calendar but also scientifically predict the resources needed in future and costs incurred against both financial returns and promised benefits. In simple terms, it profiles your resources by their relevance for feasible projects, availability of skills and experience, location and effort hours on prior and ongoing commitments. This comparative assessment informs you of your workforce's strengths and limitations, ensuring that your staff is assigned work that keeps them sufficiently challenged without overwhelming them.
Over to you
The shift to agility follows the alarming rates at which projects executed under the traditional method misfired. Given how IT elements complement one another, Saviom ERM, an integrated IT resource management software is the best of its kind to track, schedule, and plan for different resources. It helps you maximize the profitability quotient while ridding your enterprise of operational inefficiencies.
Did these warning signs make you reconsider a better plan to bridge bench resource management in IT?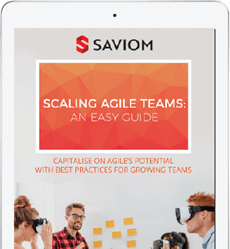 FREE eBOOK
Scaling Agile Teams: An Easy Guide
Capitalise On Agile's Potential With Best Practices For Growing Teams
Download
Namratha Mohan