Each company's maturity towards beginning to feel the need for a niche software that streamlines and organizes processes is unique. Apart from the actual pain-points you encounter, the realities of management buy-in, budgets, approvals and the team's willingness to invest are all factors that influence the actual decision. More importantly, buying a software solution in the age of disruptive technology makes the case for dedicating precious hours to 'shop around' before finding something that suits your exact needs.
Given every online resource tracking software promises you that one true mantra to escape your excel horror stories, what are the real priorities? Years of having evaluated client tales around skewered visibility, unscientific allocation of resources, spiralling resourcing costs and the inability to forecast demand against supply has led us to understand a buyer's journey as they pick an online resource tracking software. We've noticed that in addition to the actual functionalities of modules, the nature of the fit tends to make the cut. So this guide is curated to help you achieve a precise fit on terms beyond functionalities and modules.
But a few basics before we go to the must-haves,
What is resource tracking?
Resource tracking refers to making efficient and effective allocations and then tracking them to ensure that all resources are optimally utilized. It also lets you make the required modifications in real-time such that you can catch up with changing priorities. It not only gives you a detailed analysis of how well your resources are allocated but also lets you assess the requirements of future projects in terms of incoming demand and how you could prepare your capacity to cater to the said demand.
What are the benefits of online resource tracking software?
A resource tracking software brings both predictability and sustainability to your project and overall workforce planning initiatives. Besides streamlining spends and making the most of the talent you have, the following aspects really make both the business and logical cases for investing in the right tool –
1. Helps spot over and underutilization before it leads to extremes like overwhelmed people, frustrated staff on the bench and general inability of employees to meet deadlines. The tool's foresightedness helps you be a proactive decision-maker, empowered by insight rather than mere intuition.
2. Lets you plan capacity on terms that go beyond hourly availability although availability, on its own, is a very important factor. The other factors would be skill matches, location, project experience and the cost-effectiveness of the allocation you are looking to make.
3. Makes it possible to track plans in tandem with execution, such that variances get spotted before they multiply. This way, you can employ damage control soon enough and use the variance as a benchmark baseline for upcoming bookings.
4. Begins to multiply your overall productivity levels such that you reap the benefits of long-term efficiency.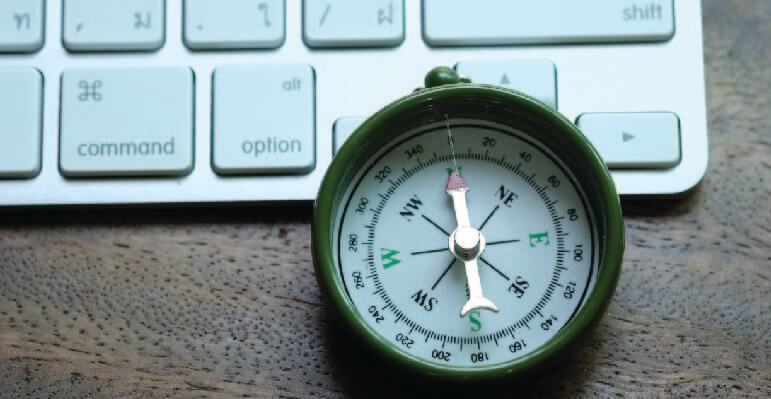 What must you consider while evaluating an online resource tracking software?
Besides being a crucial seat of data and insight, an online resource tracking software is also an investment in terms of data migration. It involves change management that thrives on buy-in from teams as well as becomes the focal point of your numbers. Given how Gantt charts, schedules and filters among other features are already points you are considering, the focus of this list is slightly different. Ultimately, you'll have to consider multiple aspects on comprehensive levels, before narrowing down on the tool-
1. Insist on thorough Requirement Analysis that examines your needs and try to base both early demos as well as trials (or at least just the trial) on these requirements. Remember that in addition to the depth of functionalities, the ease of use, and the extent of requirement matches, the following items are to be ticked off.
a. Check if the tool integrates with other software solutions so that data migration, reporting as well as real-time spontaneity are all addressed.
b. Have different members from the team of users experiment with the tool's different screens and modules to examine both execution as well as business intelligence aspects.
c. Examine the amount of information you can comfortably store within the system and whether the flexibility to export data from or import data into the software is as per your requirements.
d. Try to evaluate how much of your internal processes, hierarchies and naming conventions can get replicated through the tool so that on-boarding teams becomes hassle-free.
2. Take time to evaluate whether the vendor is invested in protecting your data. This is especially applicable given your tool is mostly used online. Subject to your location and organizational protocol, data security must be one of the initial items you discuss. In addition, spend time evaluating the vendor's financial stability, the kind of reviews it holds in the market and their reliability in terms of service and quality.
3. Scalability and user transferability are other very important aspects that are to be considered with a tool of such nature. Typically, managers looking to buy a tool end up prioritising the requirements of the present day alone. But when the user associated with the license leaves or when new team members join, it comes exponentially difficult to use the tool as seamlessly as you'd like to.
4. Consider return-on-investment both in terms of money and time. Also, allow a buffer period for the tool to be deployed before it begins to be beneficial enough. If deployment, training and user onboarding are hurried, chances are, long-term benefits suffer.
5. Overall, spend time evaluating the maturity you may achieve internally over the course of couple more years and the number of people who might need to use the product. For example, while Gantt chart based tracking maybe all you require as of today, soon enough you'll need capacity management reports as well. So it's worthwhile investing in a tool that stays ahead of your needs. This way, you not only enjoy long-term benefits but also can easily unify data processes.
How does Saviom ERM measure?
Designed around the four pillars of resource management, namely – visibility, utilization of resources, forecasting and making appropriate skill-based matches, Saviom ERM is both built to scale as well as integrates seamlessly with existing tools.
Known especially for the intuitive data of its business intelligence reports and the absolute configurability that it gives users, Saviom works on the simple principle of 'achieving more with less'. As testified by customers who've as much as achieved 10% more with 10% fewer people, Saviom's ROI and year-on-year value additions are its most widely appreciated aspects.
If you're looking for a tool that can stand the test of time besides empowering you with a wide range of functionalities, sign up for a demo now!

FREE eBook
The Definitive Guide for Resource Planning and Forecasting
Download
Nityashree Yadunath