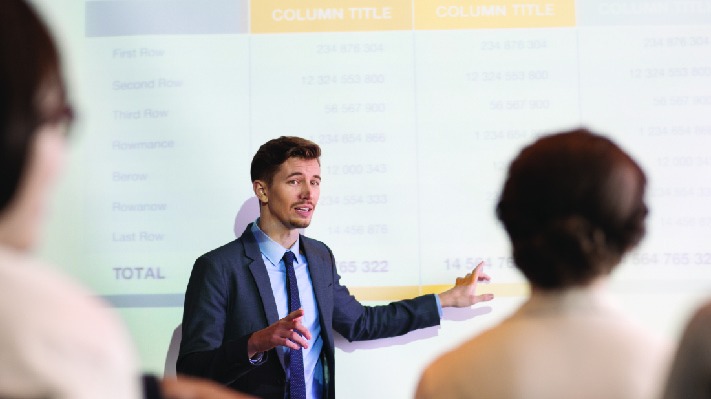 The methodologies used in current day project management have developed and improved over time. This accumulated wealth of knowledge has led to a process that lets us consistently deliver successful projects now than even just 10 years ago.
Along with standards and well-defined methods, there are also software tools which help project managers do their job more easily.
Project management skills have taken a professional edge with a range of internationally recognised qualifications to the highest level.
For instance, in recognition of the level of continuing study and training required, the project management profession has even been granted a Royal Charter in the UK. It is now recognised alongside more traditional chartered professions such as accountancy in the country.
So there is no doubt that project managers have professional skills that enable them to perform their day-to-day tasks. But projects involve so much more than the management and planning of tasks, resources and schedules, the ability to budget and control costs, and an understanding of risks and quality issues.
Project managers are also required to be skilled in talent management at all different levels from senior executives and stakeholders, to outsourced contractors and individual team members; and in a range of different situations.
So in addition to the professional skills a project manager must have to succeed, it is also necessary to develop and use a range of people skills or soft skills.
Without the right people skills that enable a project manager to communicate and negotiate effectively, expediting conflict resolution among team members and motivating them would be difficult. This would snowball into an inability to deliver projects successfully.
People skills are a big part of projects
People matter in projects because they will ultimately deliver the tasks that comprise a project. It follows naturally then that people skills matter just as much as professional skills.
When problems arise or there are barriers to success, they almost always have a human element. After all, your teams can collaborate only once they're oriented around each others' bodies of work.
Viewing resources and capabilities from a human perspective is a good start in getting everybody onto the same page.
For instance an informal discussion with a stakeholder can help highlight where assumptions have been made or reach agreement on a difficult compromise; or a team lunch can soften the blow of a tight deadline.
A truly competent project manager gets the balance of professional and effective communication skills right and knows which tools and techniques to use to control the project. What's more, they also know when the human touch needs to intervene.
There are many professional project management skills that are important but if you want to deliver successful projects, reliably and consistently, then don't neglect your people skills. Why?
Well, quite simply, it is an effective engagement with the talent pool so you need to be aware of people's thoughts and feelings, and be able to empathise with them in order to motivate a team towards successful project completion.
Project managers also need to collaborate, influence, and negotiate with other teams and departments to understand project dependencies and how resources are to be allocated onto them for project success.
Here are some more people skills that are essential for a project manager.
Professional Skills That Help Deliver Successful Projects
1. Effective Communication Skills
Strong communication skills are a fundamental capability for a project manager but that doesn't just mean being articulate and able to present the right data in the right format to get your message across.
There is also a "people" element to communication skills because if you cannot speak to others on a human level then you will not be capable of motivating your team. And if you cannot genuinely listen to others then you will remain incapable of showing genuine empathy.
2. Motivational Capability
The capacity to motivate yourself and others will improve the morale of your project team and is considered as a lean project management skill requirement. Well motivated teams are one of the main benefits associated with projects led by PMs with good soft skills.
3. Empathy
This relates to your ability to realise how other people are feeling and to understand those feelings. Empathy is an essential talent management strategy which helps in motivating people, negotiating with others and resolving conflict.
4. Conflict Resolution
Conflicts are common during projects and require control over emotions. Keeping calm (even if others around you cannot) helps defuse tense situations and enables you to better understand other people's points of view. All of which contribute to a more successful outcome for any project.
5. Problem Solving Abilities
Almost all projects will experience problems at some point – some projects can feel like one long series of problems – so being able to keep calm and having a natural problem-solving ability can help you find a solution and relieve the pressure being felt by your team.
6. Building Trust
Project managers are leaders, and leaders must be trustworthy – you will only be able to progress marginally when you are not trustworthy and will never truly excel in your career as a project manager.
When you are trustworthy though, your team will be willing to cooperate when the going gets tough. Others involved in the project will have confidence in a trustworthy leader and be more willing to embrace change, which is an integral part of every executive's project management competencies.
7. Adaptability
Since change is a fundamental part of every project, it is essential to be able to easily adapt to different circumstances and in different contexts.
An adaptable leader is able to act and respond appropriately in a range of different situations that might arise during a project.
8. Persuasion Skills
Projects rarely go entirely as per the plan so chances are at some point in every project the project manager will need to negotiate with senior executives and stakeholders about various issues bogging the project down.
This involves being able to present your argument coherently and persuade others that your approach is the only one that will result in a successful conclusion to the project.
How Can You Improve Your People Skills?
It clearly is harder to teach people skills than technical skills but this doesn't mean you cannot improve them.
Some formal training courses for project management qualifications will cover these areas but much of your learning can come from becoming more self-aware. That way, you will be better able to appreciate how others feel too.

FREE eBook
The Definitive Guide for Resource Planning and Forecasting
Download