From having started out with time intensive approaches, Engineering project portfolio management quickly evolved into being both nuanced and agile. To match its velocity and level of innovation, the resource management practices adopted  for such projects have also scaled up. Resource planning for engineering has different milestones that determine its success.
In this regard, the success that Outotec, Global Wind Services and RMA Engineers have recorded with strategic resource planning is phenomenal and they each make for valuable case studies for teams in the space. Studying these journeys from their realization of the existing roadblocks, to transforming their processes through scientific planning; has led us to record milestones that we are happy to share.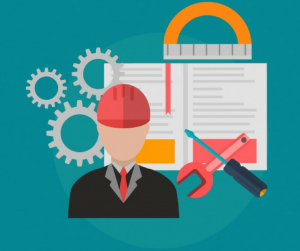 So go ahead and read about these three organizations that have carved themselves a niche in efficient resource management.
1. Outotec redefined its processes over unconditional visibility
Organization: Outotec is a global leader in minerals and metals processing technologies. It is headquartered in Finland.

Struggle: Outotec was struggling to make intuitive decisions, confined by spreadsheets that were proving to be extremely unyielding. With 200 resources spread across 15 locations,  possessing a wide range of diverse skillsets, Outotec found that their elaborate scheduling process was proving to be a time suck for everyone involved especially considering how they were also unable to narrow down resources based on their role/skill sets.

Resolution: Wanting to end their spreadsheet ordeal, Outotec decided to opt for a dedicated tool and soon after discovered the advantage of unconditional visibility which they unlocked through a sophisticated Gantt Chart. Visualizing resources across several levels of details like resource type, timeline, project type and the ability to drag and drop bookings onto resources, made scheduling hassle-free and accessible. Outotec has worked out a flawless process today for its entire resource workflow process.

Lessons Learnt: Outotec learnt that all stakeholders must have visibility of all project resources and their tasks. They also began to see the difference when resource availability, skill set, region, preference etc., were made readily available. All this and more, proved to be crucial for them to build schedule plans that promote glitch-free management.
2. 10% More With 10% Less: GWS Unlocks The Power of Scientific Forecasting
Organization: Global Wind Service (GWS) installs and maintains onshore and offshore wind turbines.

Struggle: GWS relied on a cumbersome set of spreadsheets to coordinate amongst their 500 technicians. Their 15 project managers and 10 supporting staff had their own individual spreadsheets. This made it almost impossible to get a unified view of the tasks their engineers were on.

Resolution: Things began to change drastically once GWS switched from spreadsheets to a dedicated resource management channel. The new system gave them the power of data and let them forecast the requirements of pipeline projects. As a result, they began to book resources into upcoming tasks with conviction that redefined their project management schedule. With time, they perfected the process to the point where, they recorded a substantial 10%  higher productivity level with 10% lesser staff.

Lessons Learnt:GWS discovered how forecasting lets you be diligent with your scheduling plans, to the effect that you can constantly juggle around your resources and extract optimal output. At the same time, they gained the ability to place resources on to new tasks, well in time and thereby save precious capacity.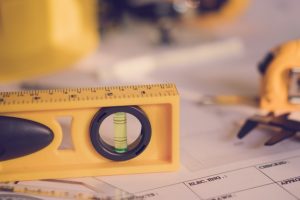 3. RMA Engineers Switch To Seamless Collaboration for Unmatched Productivity
Organization: RMA Engineers is a multidisciplinary Engineering firm headquartered in Queensland, Australia.
Struggle: One of the their biggest problems was the Monday 'workflow' meeting. With over 70 resources spread in 3 different offices, their typical workflow meetings had team leads pouring over multiple spreadsheets and databases. These meetings took way more time than they were supposed to and yet, managers were unhappy with the results.
As a result, they struggled to optimize their resource utilization levels and could do little to change things, despite knowing for a fact that they had loopholes.
Resolution: RMA decided to end their struggles with permanent, robust resource management techniques. As they began to book resources onto tasks with the tool, all stakeholders had access to resource occupancy levels and as a result, concluded their workflow meeting in less than 30 minutes. They now know for a fact that their engineers are optimally utilized. For projects that involves remote teams, preplanned scheduling has made the entire project flow seamless and extremely productive.
Lessons Learnt:  Team RMA Engineers was pleasantly surprised to learn that optimal utilization of individual resources not only saves money but also reflects in the overall increase in productivity. This learning primarily stemmed from them being able to track utilization with different metrics and narrow down loopholes, accordingly. It pushes employees to give their best as well and gradually lets you build a workforce that is at its best.
Saviom ERM is built to give teams the ability to forecast, achieve optimal utilization and track them constantly, so as to integrate resource management into the very fiber of your Engineering project management office.

Find yourself a spot on a similar list with efficient resource management by downloading our eBook, 'Master Resource Management For Engineering And Construction Projects'.