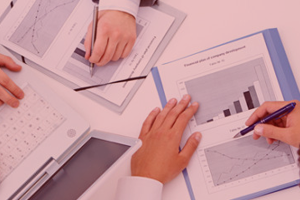 Ever wonder what separates good project managers from great managers? It's his or her ability to share information, ideas or feeling amongst themselves. A project manager with good communication skills can amplify the effectiveness of everyone he or she interacts with.
Throughout the lifespan of a project, effective communication can essentially make or break a project's success.
For a project manager, communication appears with different entities such as project stakeholders, the internal team, the management within the organization, vendors and more. This communication may happen verbally or through email, including charts, project plans, agendas and status reports. According to the PMBOK guide, a project manager spends up to 90% of his time on communication-related activities.
For effective communication that leads to the successful running of a project, consider implementing the following habits:
1. Are you stating your project vision?
In the beginning, it's imperative to set project goals, priorities, deliverables and be transparent with timelines and budgets. You should communicate information clearly regarding the purpose of the project and motivate your team around the new opportunities it may bring.
If team members understand how they are contributing to the strategic direction, they will be much more likely to comply and actually want work for the overall cause. Assign tasks to individuals and inspire each one of them to contribute. Collaboration goes a long way in the successful delivery of projects.
With the passage of time, some of the details if discussed verbally can become hazy, therefore it's better to restate the subject matter in writing. Don't skip out even on the most minute of details.
2. Is your team motivated all through?
To boost morale, recognize and share your team member's good work. Make them feel valued. Add in some celebration to lighten the stress and workload. Invigorate team bonding by making the team spend quality time together when not working on the project.
3. Are you being clear enough?
Sometimes what we say and what we mean don't always match. Despite our best intentions, people may infer what we say differently. This could lead to misunderstandings and conflict.
Check your tone of voice. Impressions aren't formed by what you say, they are formed by the manner you say it in. People react more to your tone than your words. Be conscious of how you say and present your information. The right tone will draw more people to you. Focus on developing a friendlier tone of voice.
People in general have a short attention span. To capture a person's attention, make your message short and simple. Try not to use fancy vocabulary and too many Jargons. Stress on the important details and summarize your needs at the end of the conversation.
4. Are you investing in a collaboration software?
It's easier if you have team members that work from within one office.You can always pop by where they sit and communicate or share what you need to.
For larger, more complex projects use a collaboration software. It's especially helpful if you have team members across the world.
Managing a remote team can be more of a challenge as it might cause productivity issues, conflicts, and misunderstandings. Collaboration software can break the barrier of distance by providing instant communication to collaborators and tons of useful features such as group chat, file sharing, scheduling and more. The top softwares you could use are Hall, Trello & Yammer.
5. Have you stopped communicating?
Communication is an ongoing process; it doesn't end after the briefing session. Successful project execution requires regular communication in regard to the status of the project. You must communicate where the project is, relative to where it should be. You must regularly monitor if your project staff and stakeholders are secure in their knowledge of what has to be done, and who is doing what. This will avoid misunderstandings and delays that so frequently lead to project failure.
Ask yourself if you're doing the above. Tailor your communication style with these habits for effectiveness. You'll find that your project is running smoother than ever!
Share communication tips that have worked for you in our comment section below.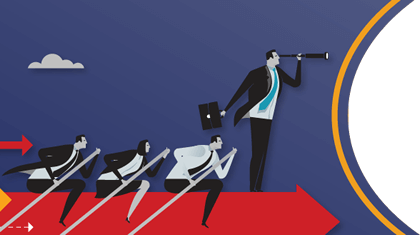 Free eBook
The Ultimate Guide To Team Collaboration In Project Management
Download
Aakash Gupta