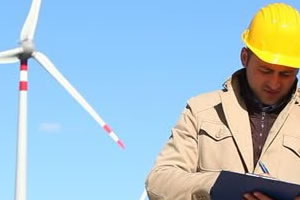 Established in Denmark in 2008, Global Wind Service (GWS) installs and maintains onshore and offshore wind turbines for customers in over 30 countries.
The company has grown quickly in eight years, thanks to the many public and private organisations that continue to look for environmentally friendly methods to generate energy. Among the teams that have grown particularly quickly are the technical teams. These consist of over 500 engineers across Europe.
The problem with Excel
Microsoft Excel is a powerful piece of technology, but it is not fit for managing multiple resources across multiple locations:
It doesn't force users to keep it up to date, allowing unintended mistakes to creep in.
It's difficult to enforce a single template, which makes consolidation and collaboration difficult.
You cannot easily gain a real-time view of the 'truth' across all business units.
The challenge: Managing 500 technical resources in a high-sales business
Until recently, GWS relied on a number of complex, manually-updated Excel sheets to coordinate its 500 technicians.
John Kamphorst, co-founder and project manager at GWS explains: "We had 15 project managers and 10 supporting staff members who required a view of how our various projects were scheduled."
Each team used its own project management spreadsheet, which complicated matters as Excel could not offer a single, unified view of resourcing or a clear picture of engineer allocation across all projects. This made it difficult to align projects to sales activities, and to forecast resource requirements in advance.
GWS needed an easy-to-install, purpose-built resource management solution that could be adapted to meet the organisation's unique resource and scheduling requirements. A single solution, used in a consistent manner across the company, would bring a standardised approach to engineer allocation.
The solution: A simple way to streamline project management and increase productivity
In second half of 2015, GWS simplified and accelerated its approach by deploying Saviom Resource Planning.
Saviom Resource Planning is a specialist resource management solution that helps organisations efficiently plan and manage their workforce scheduling.
One of the features that convinced GWS to implement Saviom was the solution's ability to ascribe multiple parameters to personnel within the system. In this case, some engineers had over 30 certifications that would determine their suitability for different projects.
Saviom worked closely with GWS to implement the solution and get it up and running in the shortest possible time.
The estimated result: 20% more projects are completed with 10% fewer technicians
By early 2016, Global Wind Service had said goodbye to a multitude of Excel spreadsheets and whiteboards and welcomed for the first time a single, unified view of its resources. Saviom Resource Planning was deployed with little disruption to GWS's existing planning and working practices. "After a couple of months, people realised that things were running smoothly. We all felt much less frustrated," says Kamphorst.
All project teams now have clear visibility and project managers are able to forecast and schedule resources for upcoming jobs. As a result, and although not really measurable as the initial systems could not register, Global Wind Service found that after just six months it was running approximately 10-20% more projects with 10% fewer technicians.
At least no technicians were sitting at home any more due to being under the radar of the OPS staff which increased the efficiency significant.
"Saviom Resource Planning offers the perfect price vs. quality balance. What is also really helpful for us is Saviom's fast response time when it comes to modifications and sorting out issues specific to Global Wind Service."
"As a project manager, I feel we have much greater control of the booking and planning process. We started to have the right discussions on a managerial level about how to deal with things such as capacity and demand, as well as how to solve problems and support our management."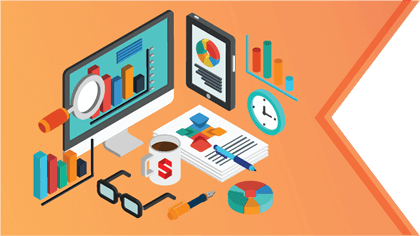 Aakash Gupta