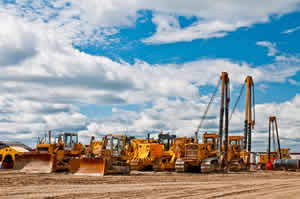 The term mining is associated with extracting valuable information, in the form of either a natural reserve or data. In this regard, the mining industry has disrupted the market over the last two decades. Firms that specialize in detecting natural reserves and deploying labor to pull it up to the surface have become key players in a growing world economy.  It's no surprise why mining project engineers are increasingly sought after. After all, it's down to them to find the right type and quantity of hyper specialized skills within different scientific disciplines.
With mining extraction companies seen as the core players of this industry, several consultancy and field servicing groups are emerging globally in step with the mining industry. But with advancements in mining technology comes the responsibility of onboarding people possessing the right body of knowledge and skills. The resource pool has to be managed such that your team's qualifications match your resource investments. Considering how hard it is to manage ongoing project progress as it is, you'd be doing yourself a favor with an intuitive resource management software suite that lets you see how future projects would shape up!
What Challenges Plague Miners and Mining Industries Alike?
The term 'resources' can refer to intangible, human and/or technical resources. Besides coordinating these resources in response to an increase in diversification, mining consultancies and field service firms today face several challenges while trying to meet market needs, which are:
Coordinating Resources to Project Activities

:

When activities utilizing different scales of knowledge and skills are carried out in various divisions simultaneously, it's difficult to determine how teams fared as a whole.
Inventory Short sightedness

:

If your inventory report on extraction machinery isn't updated on a periodic basis, your resources risk injuring themselves from using outdated mining tools. Worse, you won't have an overview of the frequency of usage, type and quantity of mining equipment needed. If you have surplus equipment, it ends up passively sitting around the quarry while eating into your maintenance costs. On the other hand, a supply shortage delays manpower and leaves you spending hours on the phone in a bidding war with vendors.
Immobilized Skills:

When you assign your crew to repetitive tasks that don't let them diversify their secondary skills, productivity scales tip down. Simply put, when they're unable to utilize their skills to an optimal extent on the right opportunities, you risk higher attrition and turnover rates.

Utilization versus Experience

:

 When qualified resources are overworked with no hands on support, timelines get overshot. At the same time, placing valuable skills on the bench delay qualified staff's learning trajectory and prevent them from supporting their colleagues on multispeciality endeavors.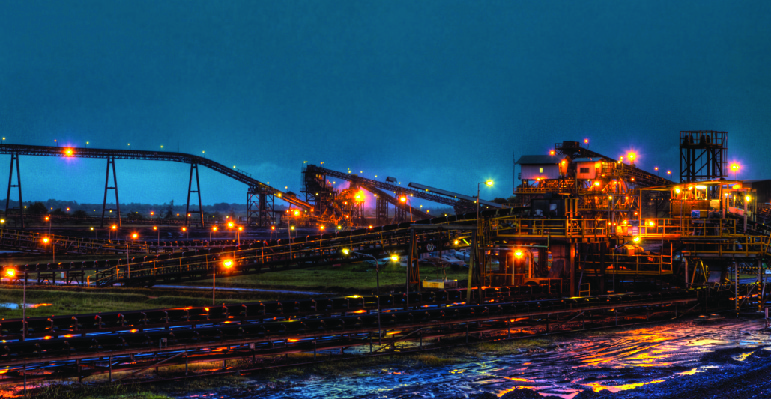 The Saviom Enterprise Resource Management product suite lets you pool in different resourcing types. It lets you assign your resources efficiently onto projects while ensuring that output quality isn't compromised. You can subsequently structure your workforce such that you avail high utilization rates versus resource effort estimates on any project.
With your projects optimally staffed, tasks can be allocated to the right people based on their location and the percentage of time that they're available for.  Not only do you stay within the budgeting limit outlined in your project documentation but can also channel the excess spend into monetary incentives. For instance, you can appraise your staff's pay scale based on the roles they desire to work in and determine the roles they desire to work in, giving them the opportunity to diversify their secondary skills into cross-disciplinary functions.
How Does Smart Resource Management Benefit Mining Project Managers?
Finding the right people ahead of the curve lets you match skills for pipelined work. Given our instinctive drive to use concepts we grasp easily, you're not alone in thinking that managing your project and resourcing information on a spreadsheet is the answer to your problem. The trouble with this move, though, is that it still relies on manual management and calculations of entries to a large extent. Moreover, errors and redundancies creep up which pushes relevant information further away from sight. When you're expected to have information about your workforce at your fingertips while already being hard pressed for time, the pressure instantly wears you out.
The 5 benefits you get after migrating to a resource management software include:
A digitized resource repository

that gives you a complete overview of your resource pool's strength. It informs you of the portfolio of investments to consider allocating your resources to, thereby injecting confidence into your business case when presenting it to your stakeholders.
A scientifically structured gig workforce

that centers around skills needed for end-to-end project delivery. From clarifying roles and tasks to an objective assessment of performance appraisals, your stakeholders understand how the resourcing spend was allocated.
Informed Resources

who're aware of their work packages, time and scope constraints. They can provide immeasurable support and convene to document their learning journey long after the project ends. This way, project reviews factor in their contributions and roadblocks faced during the execution and implementation phases.
Pipeline Conversion Estimations

that use manpower who're ably qualified to speed up the process post deployment.

Resource management estimates the likelihood of future projects converting to true work. Given that most mining projects are labor-intensive, timelines extend indefinitely till the required quantity of reserves are successfully extracted and inspected.

Advanced Assignments

that notifies your resources of where their future deployments lie. They'll then have the time to revisit strategies needed to carry the project forward and equip themselves with sufficient knowledge-upgrades on the latest technologies in use.
Furthermore, it gives you an overview of the mining industry resources' current and foreseeable availability, which lets you adjust task priorities without missing out on true potential. This inbuilt intuitivity extends to vehicular availability, power, location and condition of heavy-duty mining equipment, thus ensuring that experienced staff are handed the right capabilities.
The software tool you're considering should also be configured to evolve alongside a dynamic business landscape. The more flexible its architecture, the better is its sustainability.  So the final question playing on your mind would be, 'where can I find a software solution that understands what I need and captures these benefits, to boot?'.
You'll find your answer right here. Built to let you adapt on the go, Saviom ERM has been ranked as a leading mining industry software that lets you reach resource-centric decision points. If the benefits listed here are what you're after, then you'll definitely score brownie points with our fully customizable product trial!

FREE eBook
The Definitive Guide for Resource Planning and Forecasting
Download
Om Prakash