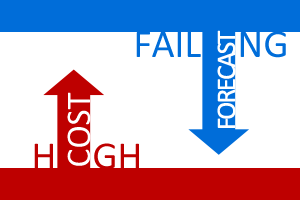 In the current volatile economic environment, businesses are operating under increasingly rapidly-changing dynamics with priorities for projects shifting on a whim. Such scenarios force management to juggle already-overloaded employees on a weekly or sometimes daily basis. To complicate matters even further, management also needs to additionally consider its resourcing for upcoming, unconfirmed projects within the pipeline. If such scenarios don't end up being accounted for you end up on the back-foot, having to resort to last-minute hiring or further overloading existing resources. As you can imagine, the project gets delayed and your budget slowly deflates.
If resource management feels like an ongoing chore, and you are constantly struggling to reorder the schedule to meet the latest demands, you need to read this article…
Because a Lack of Resource Demand Forecasting May be Costing Your Firm a Ton of Money.
See, companies without the right intelligence often end up not forecasting resources accurately or on time, and while it may just seem like another one of those standard, everyday business headaches, the expense can be extremely significant.
We often refer to these as the high costs of failing to forecast resource demand.
Let's have a closer look at the sources of such unnecessary spending.
Compromised Quality or Compromised Project Deadlines:
When you aren't using an accurate forecasting solution, it's not uncommon to get caught in a position where you don't have the right resources available at the right time for your project, and this can quickly grind things to a halt. These wrenches in the system are notorious for sticking you with the wrong resource, which affects work quality, creates unnecessary delays as your team waits for the right resource to arrive, and unmet project delivery timelines.
Last Minute Hiring Of Low-Quality, High-Cost Resources
A lack of a solid forecasting solution often leads to last-minute hiring to fill the gaps, especially when the dates of a high-priority project simply cannot be moved. Of course, hiring on a whim all too often means rushing the vetting process, and the end result is human resources of low quality at a higher than reasonable cost.
Unnecessary Hiring/Firing Cycle and Employee Demoralisation:
When an organisation doesn't get the opportunity to take corrective actions that minimise large scale mismatch between supply and demand, it often triggers unnecessary layoff cycles. You have to fire existing experienced resources and then hire new resources again when demand changes.
Of course, this is very demoralising for the staff. The best talent migrates towards firms with more stability, and your company incurs the cost of training and retraining new or returning employees.
Maintaining People On The Bench:
Does your company have to hire extra people and keep them on "the bench," on standby for future projects in the sales pipeline or the internal project pipeline? This is just a fact of life in some industries now, and while these projects often never happen, you don't need us to tell you these "just in case" employees add up to massive costs for your company.
Insufficient Lead Time to Train Internal Employees:
When there is no right resource for the project and you don't have enough lead time to train existing internal employees, you can be forced to hire externally even when someone internally has no work – because you need those special skills now and cannot take the time to train an existing employee. Nothing is more wasteful than hiring extra people when there are extra people in your company already who aren't producing for the bottom line…
The Solution? Dedicated Resource Forecasting.
Remember, project management solutions are not designed for this type of forecasting, so organisations who want to fight back against these invisible costs need to look for a tool that provides the intel, in real time, when it is needed most. Look for software that can forecast capacity utilization by skill, role, team, department and more – and it should include enterprise-wide talent tracking and utilization.
By forecasting resource requirement based on future capacity and demand, and getting an accurate estimate of projects in the pipeline as per current roles, you can head off the greater portion of these costs in advance and see an immediate impact in the bottom line.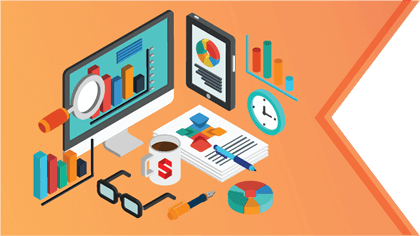 Aakash Gupta