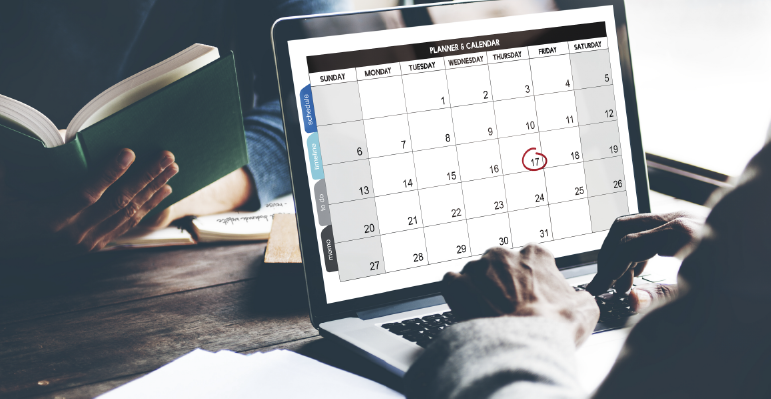 Project management can be a tough responsibility to manage when you are already working on many projects. With details such as staff and company cost breakdown, preparing a project management report which would help in resource allocation and cost predictions can be an extensive process. And after working on the different projects, you probably wouldn't have that much time to spare.
Furthermore, these reports can become hard to change later on. These issues could bring down your and your team's efficiency by a huge deal. Needless to say, a lot of time and cost spent would be on managing project overruns and corrective actions, rather than preventive measures. This is where technology can make your life easier.
1. Using technology for resource allocation
Introducing technology in the process of project management offer a number of benefits from accurate resource management and predictions. For example, an employee scheduling software would help you prepare staff reports at the click of a button.
The software would ideally be integrable with all your current software systems. It would help you assess the employee utilisation so that you can plan for your projects better. With the costing and scheduling functionalities, you can also maintain your project costs at a minimum.
Many companies are unaware of the different ways technology can be integrated into their work life. Excel spreadsheets, notebooks and weekly resourcing meetings offer some ease to project management issues, but technological interventions have come a long way when it comes to reducing employee costs and improving their utilisation.
Companies have included some pathbreaking technologies such as IoT, cloud computing, AI, and agile methodologies, in their way of functioning, which helps managers to function better in the long run. This helps in a better allocation of your resources, and avoid hiring people in the last minute.
Especially, when you have different projects running simultaneously, efficient employee scheduling software can help you with quick and precise allocation for both current and future projects.
Resource planning software allows managers to optimize the output of each employee. Irrespective of where you are, you can check the capacity and demand of all your staff members. The software also offers an analytical overview with graphs and charts, comparing their availability in different projects.
Hiring decisions can be made better with the forecasting feature available in the system. This way you will save hiring expenses and staff costs while maintaining efficiency in your projects.
You can also make clear and concise decisions with the tool which helps you assess the actual costs in comparison to the anticipated costs based on bookings. In this way, you can gradually improve employee scheduling in the future, and bring about efficient allocation of resources.
Thus, employee scheduling software not only saves you time as a manager who has to compile this information, but it also saves your company the cost of hiring additional staff and wasted staff time. There is little doubt that you could easily save your company the equivalent of at least a few staff.
For example, if you make a saving of five or six employees time, when you account for their salaries, training costs and other expenses, you can easily save half a million dollars in a very short period of time with minimal effort. Seems like a small investment to make for a great return, doesn't it?
SAVIOM Resource Planning and Scheduling Software is a sophisticated yet easy to use software that will enable you to see where staff costs can be minimised and employee output maximised.
The next time you get that phone call, asking you for a breakdown of staff employment, with a few clicks, you will be able to give your management new ideas on how to cut costs and increase the value of your company.
Have you used any employee scheduling software for your projects? What has your experience been like?