Online tools that guarantee you project success are multiplying by the minute and given the mayhem of marketing, it can be difficult to differentiate between fads and facts. However, as you may have rightly assessed by this point, a Portfolio Project Management solution is a software and a management mantra that is absolutely worth your time, effort and money. While the ROI you derive may be subject to your usage, industry and the product itself, the benefits of adopting project portfolio management software stem from the seamless integration of projects, people skills and data that it facilitates.
This unification, apart from actually making things efficient, gives you the ability to align decision-making with long-term objectives, go back and forth between the outcomes of decisions in the past and the objectives you have for the future. It also lets you prioritize optimization; optimization of projects, tasks, people and budgets, such that you not only create a high-return portfolio but also create a niche and a proven formula for success.
Advantages of adopting a PPM tool:
1. Empowers teams with decision-making that relies on data
While the benefits of a PPM tool typically include ease of processes and enhanced efficiency of project teams, what stands out behind every such improvement is a drastic change in the finesse of decision-making of all stakeholders. This change is driven by data that is reliable, real-time and reflective of the multiple dimensions that you'll need to measure. As a result, every stage of planning and execution undergoes a shift toward adopting the most efficient, cost-effective and value-driven process to reach a particular goal.
For example, the outcomes of a feasibility study typically undertaken before taking on a project, (given that PPM software is incorporated with its best practices), can be analyzed in terms of its various outcomes as well as in terms of 'what-if scenario' based analysis that studies individual projects and their implications on the objectives of the portfolio at large. This makes it easy to track the financial as well as the intangible value they add. Further, this also helps align projects within portfolios to the overall goals of the portfolio. More importantly, the uncertainties and risks of the project also get multi-dimensional scrutiny, thereby allowing you to make informed decisions all along the way- be it a task, a project, the entire program or portfolio that you are looking at.
2. Gives you the platform to establish a balanced portfolio
High-performing, profitable organizations not only create healthy returns but also strive to make such returns survive the tides of changing market trends with far-reaching innovation, that makes a portfolio sustainable. A profitable company's snooze in terms of investing on its innovation is comparable to that of the hare's nap in the popular fable of the hare and the tortoise, that ultimately led to the hare's unbelievable loss. Given this pressure, companies often go the other extreme and end up rather splurging on innovation without actually evaluating whether or not their risk appetite and quarterly financial objectives are met.
In what could be attributed as one of the most defining pieces on the topic, The Harvard Business Review talks about its study that recommends the 70-20-10 ratio wherein organizations that invest about 70% resources to core innovation (customer-centric projects), 20% to adjacent ones(new avenues) and 10% to transformational ones (disruptive projects) are generally high-performing. However, the analysis plateaus at the point where it is prescribed that individual companies need to take a call on such allocations based on their industry, risk profile and long-term ambitions.
On the whole, a PPM tool's role in helping you prioritize strategy, long-term objectives, goals and minimize spur of the moment decision-making, goes a long way in building designated buckets of investment for innovation and balancing it with risk and revenue.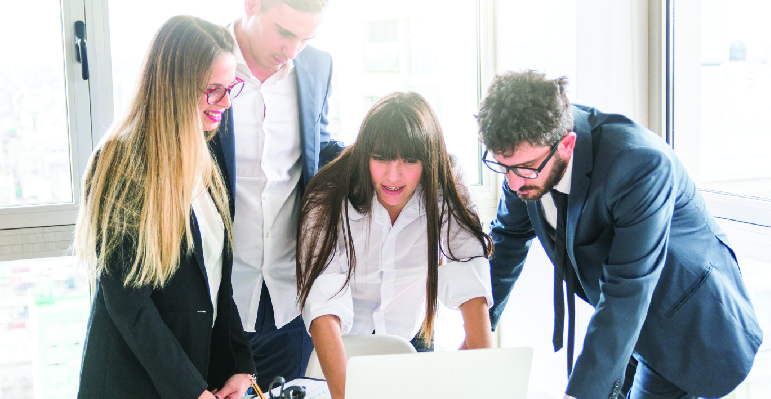 3. Sustains a formula for long-term success
A quick scan of the PMO's most prevalent challenges points toward the fact that it struggles to establish its own identity and relevance in the context of the costs and advantages involved. Considering this, the PMO can benefit tremendously by actually having a sustained formula for success that a well-rounded PPM tool can very well contribute toward. For example, having ideas, plans, estimates, execution and risk tracking under one umbrella is half the battle won. This way, a project's success can be appropriately analyzed to zero-in on the actual route to success as opposed to relying on fluke successes or that 'one-off' seamless delivery.
Further, sustenance is multi-dimensional and based on factors including customer satisfaction, service value addition and the ability of the organization to bank on a standard formula to replicate and ultimately lead to tangible success. The PPM tool's knowledge management module thus can also serve as the repository of the lessons learnt and the culmination of the shared knowledge of the project teams involved. However, sustainability, as rightly pointed out here, is one of the core principles of portfolio management, yet ignored most often due to the sheer pressure to achieve stringent deadlines and keep things moving as opposed to stopping to think. With a PPM tool, sustenance will be a happy coincidence you can bank on without actually investing in consciously.
4. Establishes effective resource management
Getting the best value out of your resources is a very crucial component to staying efficient and effective in the long run. The PPM software not only helps you achieve this but also becomes the actual seat from where you can make strategic skill-based allocations. It gives you empowering visibility from across people and project operations, thereby ensuring that people are neither 'on the bench' nor overwhelmed. More importantly, you will develop the intuition to actually draw foresighted plans in terms of the nature of projects that are coming your way, as well as the skills your people have to be able to take on such projects.
The analytics you can typically draw from a resource management centric PPM tool include overall utilization rates of project teams, skill surplus or deficit reports, projects that are facing a resource crunch, people who are likely to be underutilized, availability statuses across departments and the most cost-effective approaches you could take to making resource allocations. In addition, you can always use the skill inventory analytics to complement the innovation balance you want to achieve in terms of taking proactive decisions about recruiting hyper-specialized resources on certain areas as well as have contingent workforces for other short-term requirements.
5. Becomes the centre of collaboration
One of the biggest victories of a PPM tool apart from the financial balance and efficiency drives that it gives you, would be to actually enable a unified central repository of information you can draw from. This includes data, insight, information, status and reports. Apart from being able to generate and sustain stakeholder buy-in by the sheer homogeneity of your data and decisions, you can always keep the working team, the clients and others updated without actually having to invest time in making the necessary details available.
In addition, the PMO will begin to be a facilitator of healthy collaboration and communication instead of being the only channel to enforce governance. Teams, on their own, can begin to collaborate through the visually communicative nature of the PPM tool and begin to base all their decisions – small scaled or large, on data. They will also begin to understand each other's points of view and contribute toward a friction-free environment.
The PPM tool you zero-in on ultimately needs to help you redesign and configure your style and priorities of management, within its core features. An intuitive yet rigid solution, therefore, cannot outperform an evolving, flexible tool. The productivity of the PPM tool itself thus is the outcome of well-managed change and your tactfulness in minimizing the extent of this change. If you have more questions about adopting a PPM suite, drop in a line and we can have our product specialists help you resolve them!

Nityashree Yadunath