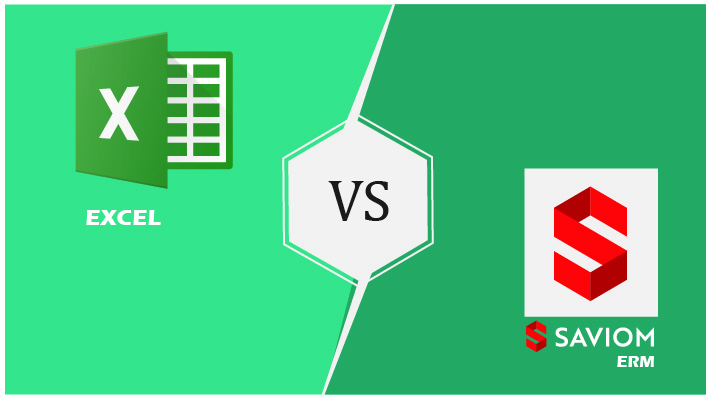 Excel is currently in its 33rd year of running. Given how instrumental it's been in helping project and resource managers alike in documenting a planning strategy, the personal ad writes itself.
But as the years roll on, advancements in the digital world has resulted in businesses wanting to plug efficiency loopholes with sophisticated alternatives. And an enterprise resource management tool is one such product that combines the best of project and workforce management.
Given that a project plan falls into place with the right resources (in terms of human and technical competencies), selecting the right tool is the key to running your firm effectively and efficiently. It comes down to the tool's ability to align its offerings and promised benefits with enterprise-wide objectives. More importantly, it should let you respond to fluctuations in resource capacity, shifting demands and consumer needs, thus justifying the costs undertaken to procure it.
And what better way to go about this than with an infographic depicting how Excel and Enterprise Resource Management systems compare? Scroll on to see (and read)which one checks all the right boxes for you!

1. Static Versus Dynamic data updates
While excel can hold data across several spreadsheets, not everyone can keep track of changes made to this data at the same time. A time-suck then ensues from consolidating and reconciling data, while risking new actions overriding prior decisions.
A major project roadblock presents itself when you're unable to instantly retrieve resource and project details. To begin with, Excel can't pinpoint under or over-allocated resources, project progress, milestones reached or even update you of the critical tasks completed versus the ones pending. So while you can apply mathematical formula to record billable efforts and hours, Excel is of little help when it comes to scheduling critical resources onto upcoming work such that their availability, utilization rates on past and in-flight projects as well as the skills in active and/passive use are all factored in.
ERM, on the other hand, streamlines information from the resource database into a centralized source of truth. Not only can multiple users access and update data in real-time but they can also generate reports that are both accurate and reliable. Further, it adjust schedules against available hours such that all resources are optimally booked.
2. Conditional versus unconditional visibility
In the broad spectrum of project resource management, visibility isn't given its due credit because of the default assumption that it exists unconditionally. This, however, isn't the case with excel, which contains data siloed in multiple blocks.
And while both excel and ERM tools have expandable storage that stretches to accommodate new entries, the search for the right resource(s) for the right work in excel is hindered due to scattered details. For instance, the very person you're looking for would exist but information concerning past efforts, utilization rates on ongoing commitments and available hours remain murky. By the time this information is received, you lose precious hours and invest in external hires. In the meantime, existing potential remains untapped, widening the gap between benched staff and project vacancies.
ERM's visually interactive scheduler makes it the clear winner here. Besides giving you a high-level view of resource charts to determine the status of inflight and upcoming work, it lets you drill down to resource deployments for multiple projects. Its drag and drop functionality extends to re-assigning over or under-booked resources such that all available hours are optimally allocated.
3. Simplicity and flexibility
Excel enjoys popularity even today due to its simplicity, from acquiring team licenses to serving as a rulebook for report templates.
That being said, Excel reports are inflexible, rendering it near-impossible to introduce tweaks in the input. The 'garbage in-garbage out' rule applies here when wrong, incomplete or inaccurate data entries propagate all the way through to the output.
A resource management tool, however, is a departure from tradition owing to the level of customization it offers in line with changing business requirements. It generates multidimensional reports that let you drill down to individual elements of interest. Enhanced levels of granularity aid in making informed decisions when exploring feasible routes on prospective opportunities. This configurability extends even to secure access since it limits the visibility of confidential information. The tool validates users by role, location and seniority, ensuring that data stays protected.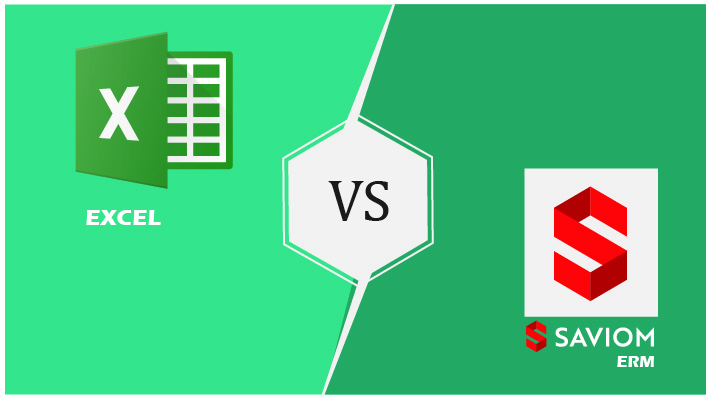 4. Real-time Forecasting Analytics
While excel lets you manage current work to a certain extent, it's difficult to track project performance on several projects running in parallel. Moreover, it can't create a project pipeline that informs you of shifting demands. Time is money, and running out of time leads to dropping the right projects altogether.
A resource management tool determines if your existing capacity (quantity of available staff) and capabilities( the skills they possess) is sufficient to staff ongoing as well as future projects. This lets you restructure your workforce around truly market-ready competencies that your resources can upskill to, well ahead of the curve.
5. Communicative Collaboration
Excel focuses on data entry but not on who is/was on what, and when.
When project teams are unable to communicate instantly with each other across the enterprise, their ability to collaborate and pass on lessons learned during knowledge sharing is hindered. Besides, task updates become difficult to track, which further results in a vital project detail being dropped.
Resource management tools once again emerge successful owing to the fact that they integrate with other systems and plug in schedules, timesheets and expense reports. They prevent repetitions by marking completed work, while highlighting undone tasks on high-visibility projects. Your teams can then stay informed of what everyone is on and optimize time between sequenced tasks accordingly. This lets them maintain robust productivity scales throughout the duration of the project.
No-one likes taking sides, but what else lets you manage a high-visibility project portfolio like an intuitive resource management tool does?

FREE eBook
The Definitive Guide for Resource Planning and Forecasting
Download
Namratha Mohan