Those of us who were working from home (WFH) during the early 2000's would know how different the world was back then. On the technology front, internet speeds were slow, video conferencing was virtually non-existent, remote team collaboration tools were limited to emailing and telephone conversations and Skype had only just emerged. Businesses were simply not geared for 'working from home' and only struggling entrepreneurs such as myself were forced into such setups.
This has all obviously changed drastically over the last 15 years with working from home now a more prevalent practice, thanks to the advances in technology and internet speeds.
While certain businesses have made that leap, others still have concerns holding them back from enabling their workforce to go remote. Interestingly, Saviom was one of those companies, preferring direct in-person team engagement over any form of remote working. With the lockdown brought on by the COVID-19 outbreak, however, we saw the need for more flexible working environments and (luckily) geared the organization beforehand.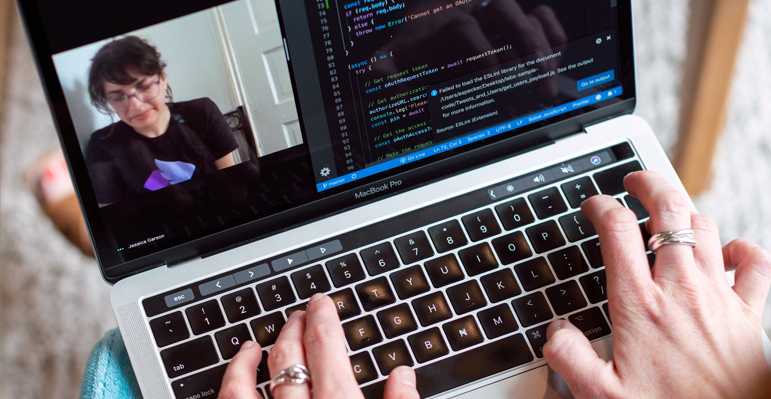 I am happy to report that WFH has been a net positive outcome for Saviom with measures of work visibility, staff productivity, and utilization either maintaining or improving over these last few weeks. In my view, the potential of organizational remote working will be one of the major silver linings from this current crisis and it will permanently transform the way we do business.
For my second post in this series (first post here), I'm going to focus on the concerns that these leaders have, ways to overcome such challenges and the tools that you should be equipped with to get the most out of this WFH setup. Enjoy!
 Work From Home Concerns for Business Leaders
1. Lack of Real-Time Work Visibility
It's often difficult for managers to clearly know what's being worked on when in the office let alone when staff are working from home. Sending out continuous reminders or emails asking what everyone is working on can often feel intrusive and uncomfortable.
The idea of having everyone present physically is more reassuring to organizations wishing to have immediate visibility into work execution. Managers can then ascertain if everything planned is on track for completion.
2. Maintaining Productivity
An employee may be working exceptionally hard from home, even to the point where they are more productive than they would be in the office. But in the absence of the immediate visibility of the amount of work being produced, it is challenging to judge overall productivity. In response, it's easy for companies to become anxious about a drop in business output. After all, can the same excellent performance be said of every employee at all times?
3. Fear of Lower Resource Utilization
In most businesses, there is no efficient system in place to estimate the workload and or even the completion time of a project. This makes it impossible to measure and forecast the effective utilization of resources. Not to mention channel the energy of the resources in the right direction.
This is yet another valid reason why businesses have concerns about a work from home practice, especially as said resources are now spread far and wide as opposed to contained in the office.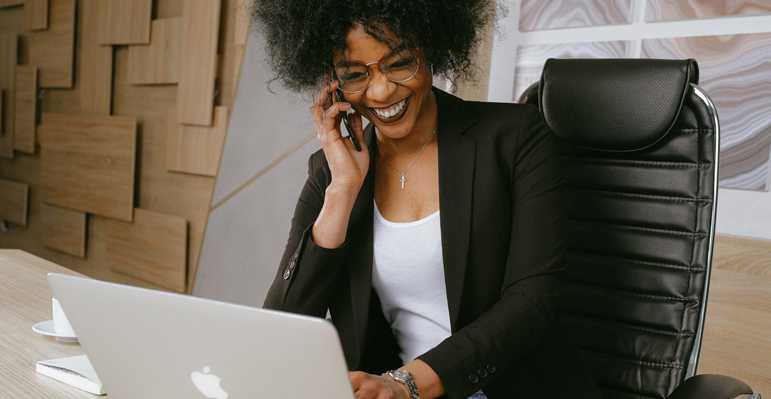 How To Overcome Work Visibility, Productivity & Utilization Challenges
1. Create Absolute Visibilities into Resource and Work
The best way to figure out task allocations is to lay out all the pieces of the puzzle. It starts with understanding what 'work' really means here. It refers to the time spent on the project as well as non-project activities (i.e BAU, administrative tasks, support, and training) i.e areas that usually run in the background unchecked. A high-level view of both work categories gives you a rough idea of the output to expect.
Next, see what that work breakdown with your staff is looking like. Are your resources spending more time on nonbillable work that can be scaled back? Can they be shifted to project hours instead? Having an overview of both staff and their high-level work allocations off the bat avoids needing to check-in constantly and for you as a manager to reallocate your work.
2. Forecasting and Monitor Effective Resource Utilization
When it comes to forecasting, as the saying goes "a stitch in time saves nine". The same is true for any business as you need to be able to nip any potential issues in the bud before they become a problem. With the help of a centralized resource plan, you can forecast the utilization of each and every person across your company.
By using resource planning software, management can closely monitor the effective utilization of employees and take any necessary action ahead of time.
3. Establish Nitty Gritty Task Allocation And Monitor Productivity
For day to day tracking of regular and ad hoc work, it's important to establish a centralized system whereby every type of task can be allocated and monitored without creating unnecessary administrative overheads.
It's important to be able to manage high-priority tasks as well as the nitty-gritty ones which, although often small, can become a huge challenge if not taken care of swiftly. When you're working from home, it couldn't be more important to keep track of everything.
4. Bring Remote Teams Closer To Collaborate
Overcommunication is key to remote collaboration and keeps work and non-work related discussions separate. Saviom, for instance, uses a combination of Skype, emails, and Samepage to loop in its members for important events. This way, no one ever misses an update or lets a time-sensitive dependency drag on.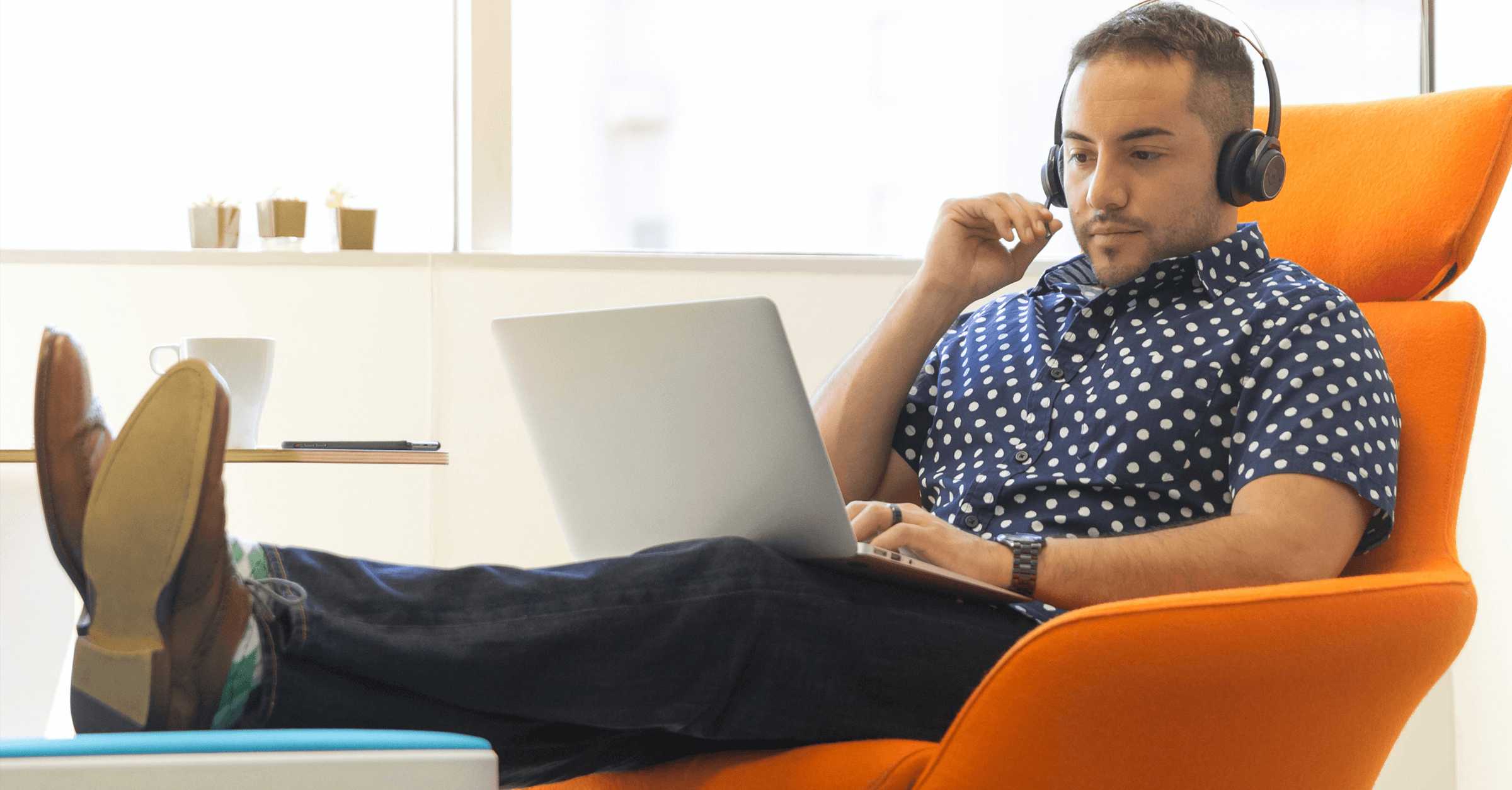 What type of tools ensure staff productivity and utilization?
1. Resource Management Software
While team collaboration tools are perfect to ensure people are clearly communicating, you will require a resource management (RM) software that gives you a broader picture in terms of work visibility and team utilization levels. RM tools are built to tell you the work staff are working remotely with exact numbers on how well they are being utilized.
Tools, like Saviom, are built specifically for such scenarios as well as future-proofing capabilities such as forecasting excess or shortage of staff based on incoming work and reports to help maximize billable and strategic utilization.
2. Project & Work Management Software
Project and work management software is designed to organize various types of planned or unplanned tasks. Managers will then assign these tasks to the relevant team members. Employees will then complete these tasks and update the progress status. They can also record how much time has been spent on each task. This helps the management to have real-time tracking of workload and productivity of employees.
More on Saviom's Resource and Project Planning Software
If you are looking to overcome the challenges of work visibility, productivity, and utilization that arise from your employees working from home, then it's time to bring Saviom on board to make this happen.
Our resource planning and project planning solutions have an impressive track record of helping companies across the globe to increase their workforce efficiency. What's more, you can gain real-time insights on even the most time-sensitive projects. Whether your team is based in the office or working remotely you can ensure tasks are delegated and productivity remains consistent.
Throughout the challenges of COVID-19 and beyond, Saviom is here to support your business operations.
To find out more, contact us today. You can even try it for free to see how Saviom's workforce planning software can work for your business.