Every project management authority defines a project as a temporary endeavor undertaken to achieve a business goal. And whether this objective is product innovation or a billable service, the success of such projects would have to be measured in order to know what your project teams are getting right, and what they should be working on next.
Identifying each project's Key Performance Indicators (KPI) is the first step towards creating the project metrics to score its overall performance.
When all parameters are compiled into a project management dashboard, it's easier to see what is working and what needs to be corrected. In other words, you know the actions you'll need to take, thus making informed decisions concerning the execution of future work.
A project KPI report template records actual and forecasted financial statuses and lets you compare expenses incurred against profits generated. This way, you can keep tabs on yearly budget goals, and whether any remaining costs will have to be recalled or repurposed according to the projects' priority. The first of many questions you'd have concerning a KPI report sample is;


Read More
The Definitive Guide to Resource or Workforce Scheduling and Planning

What does a KPI Template Dashboard contain?
A KPI template in excel comprises of data on departmental projects, which include the type of activity under a particular project, percentage of completion, and financial status. This can be further broken down to;
a. Project Name: Simply put, the name of the project a department takes up which is an indicator of the resources to be sourced ahead of time.
b. Budget: This relies on cost estimation techniques within the project budget plan to attach a cost to each department.
c. Net Expenses: This indicates the expense of each department incurs when carrying out the project.
d. Revenue: This column displays the goals for profits to be generated and the actual profits realized.
e. Profit Margin: The profit margin is the difference between actual and estimated profits made, indicating the extent of expenses recovered after the project is delivered.
Key performance indicators templates contain a project management dashboard that supplies information on the tasks within a project. It compiles progress and gives an indication of the project's priority – whether low, medium, or high.
While it doesn't record the actual reasons behind task delays, it lets you assess the project from a broader perspective. You can then plan and fit in work such that high-priority tasks aren't left unfinished for extended periods of time.
What's more, a KPI dashboard template lets you extract this data and convert it into the graphical format of your choosing. From a bar-graph that indicates progress statuses for each task to line graphs that establish how closely a project is following timelines, the ideal KPI tracking template arms you with sufficient insights to reach project decisions.


Read More
The Complete Glossary of Resource or Workforce Planning, Scheduling and Management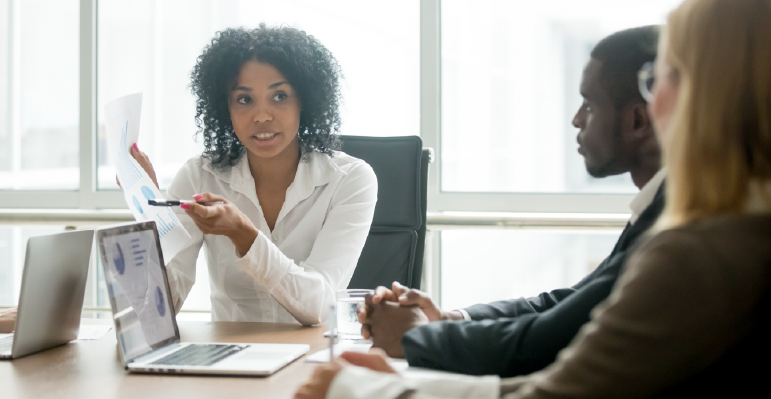 Basics of a project management KPI template
A KPI summary lets project managers set realistic goals for individual project teams regarding their work performance. After all, the right skills can not only fast track work but also keeps workloads optimal. The product revenue breakdown tab in a KPI dashboard excel template holds the following information:
a. Product revenue – Spread across the calendar year, product revenue captures the financial returns each departmental project has produced.
b. Revenue Breakdown – the annual revenue for each department is expressed as a percentage.
c. Wins / Losses: This is a percentage indication of how many projects performed favorably, or unfavorably as the case may be.
d. Time-to-Market: Any firm's time-to-market strategy tells you the time remaining, or the number of days for product release.
Given how important it is to have these KPIs in a central location, it is not surprising why a lot of time and energy is expended when creating a project KPI report template. Download it today to see how the particulars mentioned in this post work within the template!