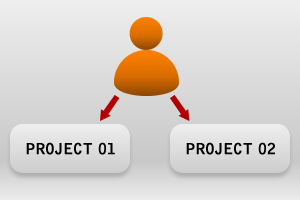 In our current day and age, resources are rarely booked onto a single project at a time with little spare capacity for additional work. These resources are noted for their key skills and qualifications from previous tasks- will be overbooked on a large number of projects. And the moment another critical project comes on board, yes you guessed it, the project will be allocated to them. This is a never-ending cycle, where such resources, will face unbearable work amounts on a regular basis. On the other end of the spectrum, there are resources sitting in another location with minimal project work, free of any load faced in the outside international offices. A typical solution would be to list all resources onto an excel document, marked with temporary availability and maybe even certain skills. However when resources are spread over different locations an excel solution proves to be ineffective and highly cumbersome. A more intuitive and powerful solution needs to be utilized in order to create a more fluid motion of work.
Something that is important for all managers need to book staff onto multiple projects and tasks is to have complete visibility of all their resources. This can be achieved by using a dynamic yet easy to use booking chart. Any basic resource management software should have this and contain the following features:
A clear list of all resources with availability and utilization levels given for every resource.
Every booking contains detailed information such as a project profile, the location of the project, the other resources booked onto the project.
An advanced search facility where resources can be found in relation to specific details managers require for their project work i.e. roles, skills and location.
As useful as these functionalities are, they are far too basic for companies who require a more powerful tool. For example when a company has several projects in the pipeline, starting on dates that are several months away, they require to tentatively book resources onto these multiple projects hence matching future resource demand to resource supply. However without future fore-site, extra resources would instead be hired to cover the resource gap despite the already available ones within the resource pool. Therefore a powerful resource management tool requires the following features:
Detailed tables and graphs forecasting future demand and supply levels in terms of hours, days or full-time equivalent employees.
Ability to sort by supply and demand levels through department, location, team, role, skill and any other required option.
Full scale reports giving you analytical information for hiring or restructuring purposes.
However we require an actual solution as opposed to mentally concocting a conceptual one. But is there software that can fulfill all these requirements? The best solution is Saviom resource management software. Saviom is great for dynamic yet functional booking capabilities for multiple projects. It has visually stimulating screens and powerful drag and drop functionalities that makes asset and equipment bookings an easy task. It provides various readily available management reports and graphs to analyze resource usage, availability, capacity, demand, and so forth.
SAVIOM is market leader in Resource Management Software. This software is quite affordable and easy to use.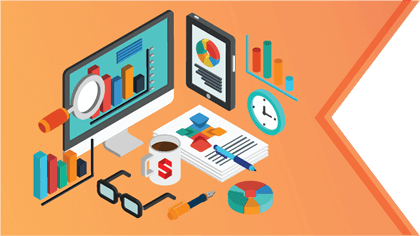 Aakash Gupta