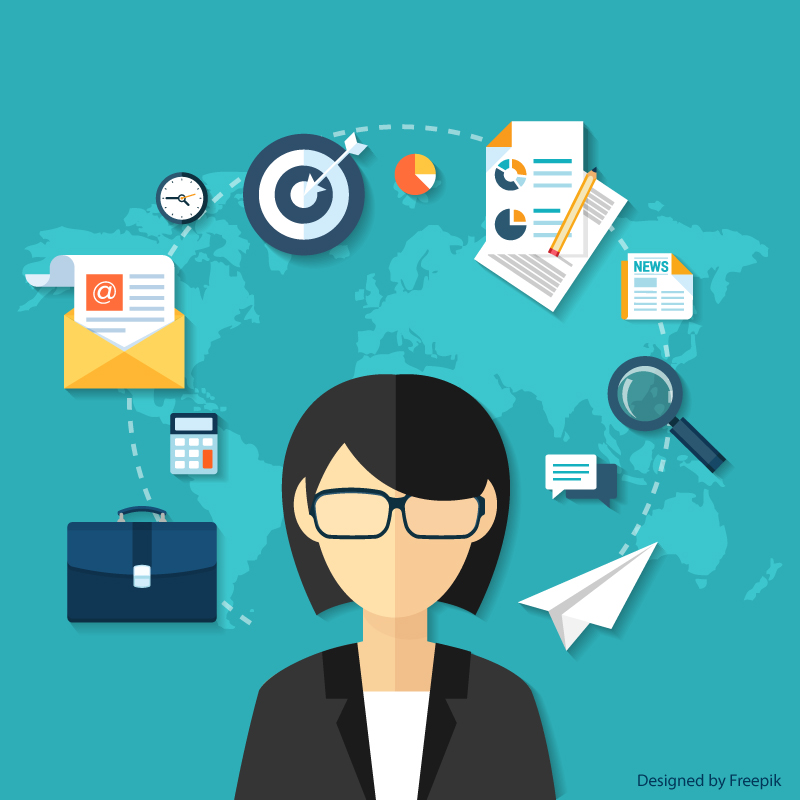 Project managers switch between different methodologies in order to make tasks flow faster and minimise efforts. While there are different project management methodologies, the one you choose for the project at hand must suit its requirements and each of them certainly have their advantages.
Besides, even if the methodology you choose is absolutely akin to the project, you'll still need to review and modify the working of your project resource planning process in order to maximize its effectiveness.
Considering how certain project management methodologies also tend to work in favour of certain industry specializations, a comparison becomes very important. In this article, we are looking at three popular project management methodologies and reviewing their adaptability with respect to different projects.
1. Scrum
What: Scrum carries out projects in short cycles which lets you exchange constant, quick feedback and incorporate changes on short notice. Usually small time periods called 'sprints' spanning a week to a month are evaluated.
Who: It is commonly assumed that only IT projects use Scrum since they often require quick delivery and frequent corrections. But in addition to IT projects, Scrum or its varied versions may be used with respect to most complex projects, that involve creating a concrete product.
Why: Scrum allows teams to prioritize work on the basis of their urgency and make them manageable in terms of people and operations. It emphasizes on collaboration and communication amongst all stakeholders. Thus the business value addition they draw becomes significantly higher.
How: Spreadsheets are a popular tool to streamline Scrum workings, and teams also use a lot of internal tools, whiteboards and sticky notes to communicate. However, if the project resource planning process is complex or requires extensive collaboration, a sophisticated tool becomes necessary.
2.Agile
What: Agile as the name suggests, allows teams to switch tracks and make quick progress, as and when clients/stakeholders see a need. This is very useful for projects which have lesser clarity when they start off.
Who: Agile is the larger whole of which Scrum becomes a part. This still does not mean that they are only relevant to the IT context alone. The sprints can be a very useful way to dice large projects concerning CPA, accounting, and tax practices, especially when their project resource planning involves ambiguous allocations.
Why: Agile works on minimising obstacles that hinder successful project completion. Aspects like following up of clients, is much faster and different chunks are worked on simultaneously.
How: Various aspects involved in project completion are parallelly launched by different team members. Thus, errors are rectified without having to restart. The agility that the project embraces as a result is far greater than in a formal set up like Waterfall, which only detects problems after significant progress has been made.
3.Critical Path
What: Critical Path Methodology, (CPM) is a series of events as a network, where each event is linked to an activity that sequentially follows it. Activities are associated as nodes to the network and connecting lines are drawn to represent the time required to complete individual activities. The project resource planning in this scenario involves resource allocation based on tasks.
Who: While smaller construction jobs can survive with spontaneous planning, the larger ones will require dedicated construction project management. Extensive construction project management units can specially benefit from CPM. CPM helps make a work flow of the steps they need to take in order to deliver on time.
Why: CPM is widely used because it not only allows logical rules in the planning, scheduling, and control of projects but also encourages long-term, detailed planning. It also involves complete visibility of project progress as well as standardised documentation and communication.
How: CPM generally follows the following steps:
Map required activities.
Trace a schedule for them.
Draw a network.
Allocate deadlines for all activities
Track the critical path/ the longest path to complete all activities.
Update progress regularly, in order to track performance in close quarters.
Project Management methodologies are chosen based on industry type and specializations. Before choosing a methodology understanding your project outcome is very important. This way, you not only choose the right methodology, but also adapt it to suit the working of your team. Having been built around the four pillars of successful Resource Management, Saviom fits most project requirements and types. Get in touch with our Product Specialists to know more!
Write to us with your comments and tell us the project management methodology you use!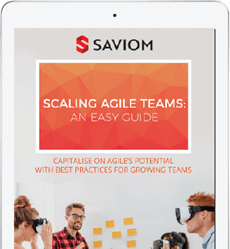 FREE eBOOK
Scaling Agile Teams: An Easy Guide
Capitalise On Agile's Potential With Best Practices For Growing Teams
Download
Aakash Gupta