A business can stay profitable only so long as its pooled resources are tapped into optimally. After all, no matter how advanced and superior your inhouse processes and technologies are, what truly differentiates you from the crowd is how you run your workforce.
At the end of the day, you'd want your employees to strike the perfect balance between getting work done and going out of the proverbial comfort zone. In reality, shifting priorities and ad hoc work result in an imbalance in effort hours. Some skills are needed more than others, and managers find themselves competing for constrained resources. The flipside to this is that work in progress (WIP) gets displaced due to the resources working on them getting pulled in different directions. Or worse, being overlooked despite being competent for the task in question.
In theory, not every work can be assigned the same priority level. The need for the hour then is for a way to optimize resources against their availability and competencies without unintentionally over or under allocating work. And yet, many end up working overtime or on the bench which is problematic in a time crunch.
Resource optimization techniques have emerged in recent times in light of the obvious signs of over, and underutilization. It is basically a set of processes to match the capacity of an organization with its demands to achieve the established goals. Resource optimization is a beneficial approach to balance the workload and effectively regulate the project management tasks. It's a necessary approach for task managers to optimize the utilization of resources and enhance productivity.
Let's understand how resource optimization will benefit task managers to improvise their task management system:
Benefits of resource optimization for task managers
Resource optimization helps task managers devise a systemic vision for the enterprise. It's an organized approach to ensure an optimized allocation of resources to ensure maximum productivity and quality of the product.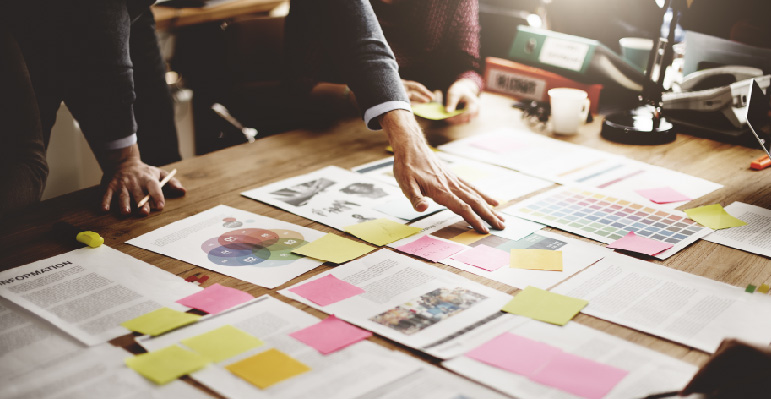 Here's a list of features of resource optimization that help task managers achieve their goals in less time:
1. Resource scheduling
Often task managers find it challenging to keep a track of their resource pool, their skills, capacity, and availability. In this scenario, instead of allocating work to an already existing competent resource in the organization, they end up hiring a new one. Resource scheduling software provides a birds-eye view of your entire resource pool.
Resource scheduling lets managers schedule resources to relevant tasks well ahead of time. Employees, in turn, benefit from being informed of new requirements and can self-assess their ability to accommodate this alongside existing tasks. It also displays scheduling of projects and availability of resources across departments thereby ensuring that the right person is allocated for the right job.
Besides ensuring optimal allocation, resource scheduling software also helps you track the project's progress. It gives a complete evaluation in terms of productivity, costs, workload, used v/s available capacity, etc. This helps task managers in preventing over or underutilization of resources thereby ensuring maximum productivity.
2. Timesheets
It's necessary to keep track of employee's productivity and the hours they spend on a given task. Timesheets are an important part of resource optimization which enables managers to view the time their employees spend on each task/project.
Employees can fill in their timesheets by entering the hours spent on particular projects. This helps the manager keep track of the actual hours spent on a particular task or project on a daily basis.
Timesheets provide real-time data which helps the task managers evaluate effectively for future work. Besides giving a complete view of the hours spent on work, it also helps them evaluate productivity and estimate hours for future projects. Moreover, it lets you bring out a project's true billable worth which helps you ensure that billable work is taken up maximum by the high skilled resources.
These reports help managers bridge the gap between estimated v/s actual hours ensuring timely delivery of the products. Timesheets are important to maintain a record of time spent on a project and to help you plan better for future project demand. It especially helps task managers in efficiently devising a task management system by estimating the project timeline with accuracy.
3. Forecasting
It's a human tendency of wanting to know everything beforehand in order to adjust your plans and prepared for any forthcoming risks or failures. A seasoned project manager knows this only too well from the experience of handling a portfolio. They want to be well-prepared to minimize the possibility of overrunning constraints For this, evaluating every aspect is mandatory.
Be it sudden employee leaves or cost overruns or any other important attribute, everything has to be taken into consideration. It's not feasible to carry out this tedious process manually. All thanks to the technological advancements, a demand forecasting tool does all the work with a single mouse-click.
Foresightedness lets you optimize work by generating insights into current capacity utilization and resource demand. It can be derived from insights off an intelligent tool that notifies you about the future hiring needs to meet the project demands. Besides helping you bridge the gap between capacity and demand, it also forewarns you about the constraints you might face if you take a wrong turn using historical data.
Hence, its an important tool for managers to make strategic decisions and mitigate any forthcoming risks. It also helps the task managers to increase the overall profitability of the business by helping you take the necessary course of action for the future allocation of resources. Using this data, they can shift the resources from non-billable to billable work thereby optimizing the utilization across the entire resource pool and upscaling the profitability.
4. Visibility of skills
When planning a project, it's imperative to have complete knowledge of your workforce and their skills. After all, only a person with relevant skills can do justice to the allocated task/project. Spreadsheets are laborious and ultimately creates more errors to fix. Such a waste of time! Also, decentralized data, or multiple data silos, is harder to reconcile. Hence, a software that provides complete visibility of resources and their skills is a boon for the task managers.
It isn't unheard of for managers to deploy existing employees to certain tasks they are not even fit for, just to minimize internal costs. This, however, affects the quality of work and also decreases productivity. A resource with competent skills required to accomplish a particular task will take a relatively lesser amount of time to deliver it to the client. They can seamlessly fit their work into existing schedules and still deliver it on or before the deadline.
Software that provides complete visibility of skills makes it convenient for the task managers to plan pipeline projects. Besides minimizing delays in delivery, it also gives them an idea about hiring requirements well ahead of time.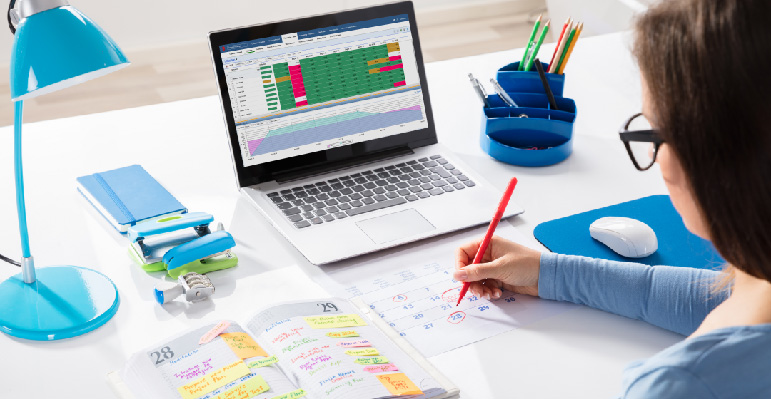 Now that we know how resource optimization boosts task management, let's have a look at the two resource optimization techniques that are used:
a. Resource leveling:
Resource leveling is used when a resource is over-allocated or in other words when an organization has a resource constraint. It optimizes the schedules thus preventing over-allocation and also making sure that the right project takes precedence over others when only one resource is available to complete different tasks. It often causes a critical path to change.
b.  Resource smoothing:
Resource smoothing is applied after resource-leveling. It ensures that the requirements of the allocated work do not go beyond the pre-defined resource limits. It might require you to redistribute the tasks to different resources so that the project is delivered within the given timeframe without altering the critical path.
Using these techniques, resource optimization ensures efficient allocation of resources preventing over or underutilization. It measures productivity over hours spent on work. After all, productivity defines the quality of the deliverable. It gives realistic insights into project details which helps you accurately foresight the pipeline projects.
Because sitting eight hours on a desk doesn't necessarily mean that an employee is spending all 8 hours on a task. Breaks and even workplace distractions can impact how much of these hours are spent on core work. Hence, resource optimization helps you evaluate future projects and the time required to deliver it using real-time data. A resource scheduling software performs resource optimization which not only prevents over or under allocation of resources but also enhances the profitability of an enterprise. If upscaling workforce productivity, bringing more clients on board and delivering innovation are your goals, you would definitely benefit from optimizing the organizational resource pool!

FREE eBook
The Ultimate Guide to an Efficient Resource Management
Download
Anuradha Mansinghka