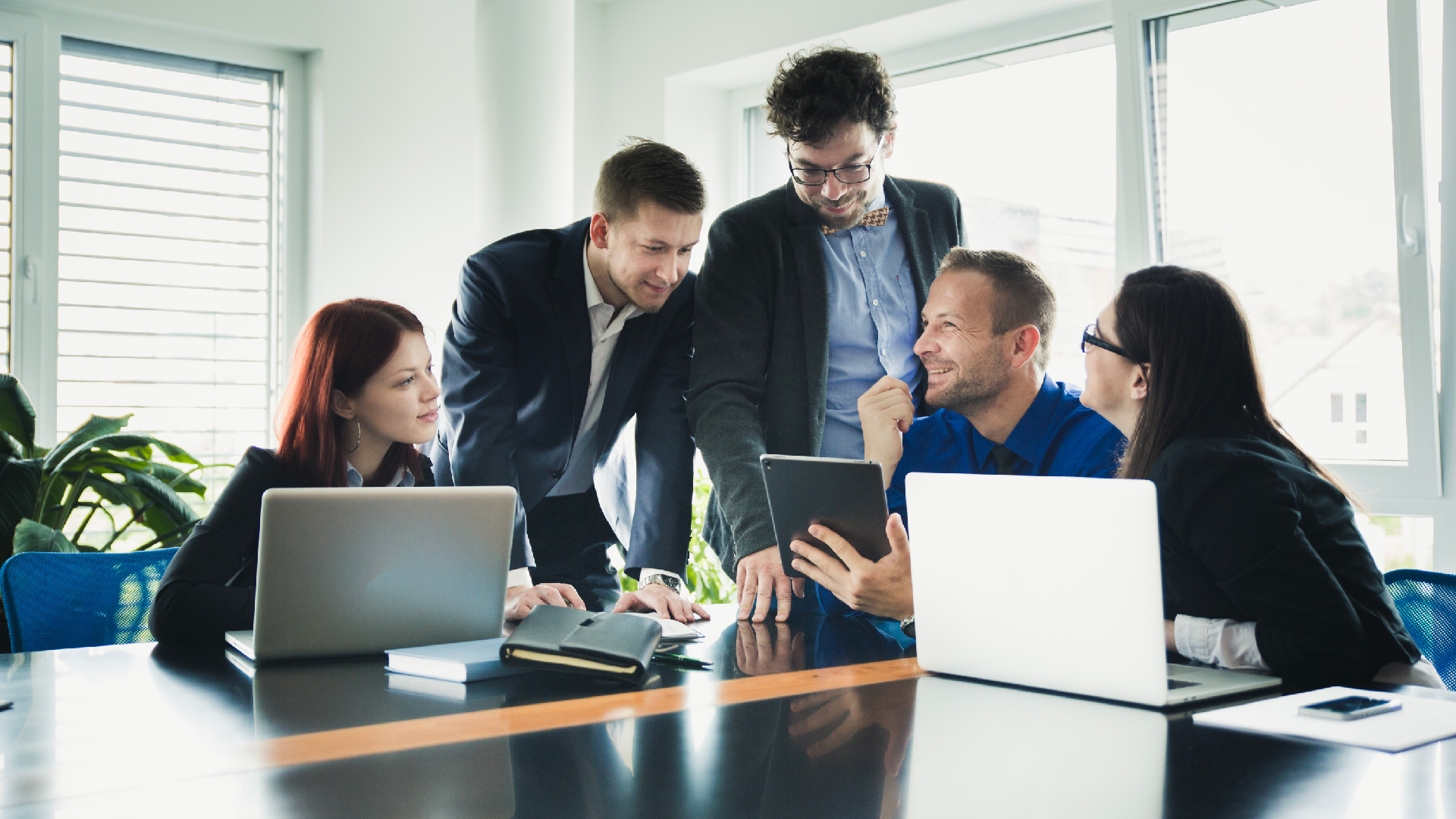 The past few years have seen a cultural shift work-wise, from open office spaces to more emphasis on communicating across collaborative tools.
In fact, more employers are doing away with the 'workaholism' route and are instead, actively encouraging their staff to make use of flexible work options in order to maintain a healthy work-life balance.
Workers who were once seen as cogs in a machine are now being recognized as valuable resources without which businesses come to a grinding halt.
After all, you could have the most superior technology and capabilities there is in the world, but it's of no use if you don't know how to manage resources. Ultimately, it's your talent pool's skills, know-how and experience that differentiate you from any rival firm.
After all, you could have the most superior technology and capabilities there is in the world, but it's of no use if you don't know how to manage resources. Ultimately, it's your talent pool's skills, know-how and experience that differentiate you from any rival firm.
Thus, you owe it to your business to know how to manage resources effectively and efficiently. In this regard, the right workforce productivity hacks bring out both business value and increased revenue alike, at no extra cost to your firm.
That is, it ensures the desired outputs are produced without resorting to overworking or under utilizing your resource pool. Managers are starting to realize how important it is to nurture their teams' unique abilities and skills as well as recognize the importance of giving their teams due credit. The question here is;
#1.How to manage resources effectively and efficiently?
Although there are a plethora of books and essays written on this, the answer is quite simple really – demonstrate that you truly care about their well-being and value their contributions.
Every employee is driven by a sense of purpose. And managers who touch base more regularly with their teams have better insights into what impacts their teams positively, as well as negatively.
Before testing your knowledge on how to manage resources effectively, it's pivotal that you get to know your staff better. And nothing accomplishes this better than asking them what their interests, skills and talents are; and then listening to their responses with undivided attention.
Not only does it send out the message that you're a concerned employer but also lets them know they'd be assigned relevant work that makes use of their know-how and competencies.
If you want to know more on how to manage resources in an organization, the 3 tips below should get you started-
1. Encourage open discussion
There are several benefits to initiating and encouraging open talk. For one, there'll be issues or an ineffective process that your teams would have faced in the course of work.
So, rather than have your workforce turn into 'yes-people' and agree to everything blindly, a more effective approach as suggested by this Gallup post, would be to create an environment where people can speak their minds without waiting for the year to close.In this regard, employee performance management is hands down, the best system for you to know how to manage resources effectively.
Not only does it offer you a chance to inform your employees of their strengths and suggested improvements but also lets them come up with better strategies to take your company forward. Do be prepared to hear your resources out entirely when they give it to you straight about what they liked and disliked about working on a certain project!
2. Record the essentials
The essentials here pertain to resource sufficiency by type and quantity. In project management, it's imperative that resource availability and utilization gets recorded. The numbers generated lets you finalize resource assignments such that every project is staffed optimally without experiencing resource crunches, clashes or surpluses that eat into the budget unnecessarily.
More importantly, it lets you make use of a relevant skills repository and create future workloads based on present and past effort estimates. The advantage in knowing how to use resources effectively is that you have all the information you need to provide holistic support to your resource pool. Besides playing a pivotal role in helping them act on their interests and aspirations, the right data acknowledges a particular skill or talent.
3. Use resource portals
In reality, the hard part of managing resources effectively and efficiently lies in keeping track of all this information about your employees. Especially when there are hundreds of them and they're moving around from one job, client or customer to the next. This is where a good resource management software is useful.
A manager should know how to manage their resources in a way that they can keep more than just information on their employee's positions and salaries.
Such software should integrate a resource section which acts as a portal for information on all human and non human resources. It needs a dynamic profiles application, where information is stored in specific fields.
What's more, it has to document its employees in terms of their department, designation, which team they belong to and which managers they work under.
The tool you select should give you the ability to –
Specify the availability of the worker, whether they are part-time, full-time or casual workers, noting it down in terms of percentages if the manager so desires.
Specify the skills of the workers, the level of the skills, and that person's primary strengths and skills. Skills could range from expertise in excel spreadsheets, to expertise in painting and looking after children.
Define the different roles the employee has worked in, and what roles they would like to work in. Something that is very helpful in retaining staff and reducing turnover.
Be able to document career aspirations
Be able to attach documents such as resumes and examples of past work
Managers would find this software highly useful to perform a resource-centric financial analysis. That is, how much a resource costs versus the revenue they bring in,or availability of the employee into the future to enable managers to book them ahead of time.
Over to you
It's one thing to have everything you need but quite another to know how to manage resources effectively and efficiently. A lot of people tend to be reactive rather than proactive when it comes to fixing resource gaps. As a result, you're left with untapped potential, costly labor charges and projects that overrun all original estimates.
But with Saviom's resource planning, allocation and scheduling capabilities, you'll not only have a competent workforce but will also have the capacity you need to take on additional projects, confidently.
Have your staff's best interests at heart? These tips will prove invaluable in managing them to the best possible extent!


Read More
The Comprehensive Guide to Resource Capacity Planning


FREE eBook
The Definitive Guide for Resource Planning and Forecasting
Download
Aakash Gupta