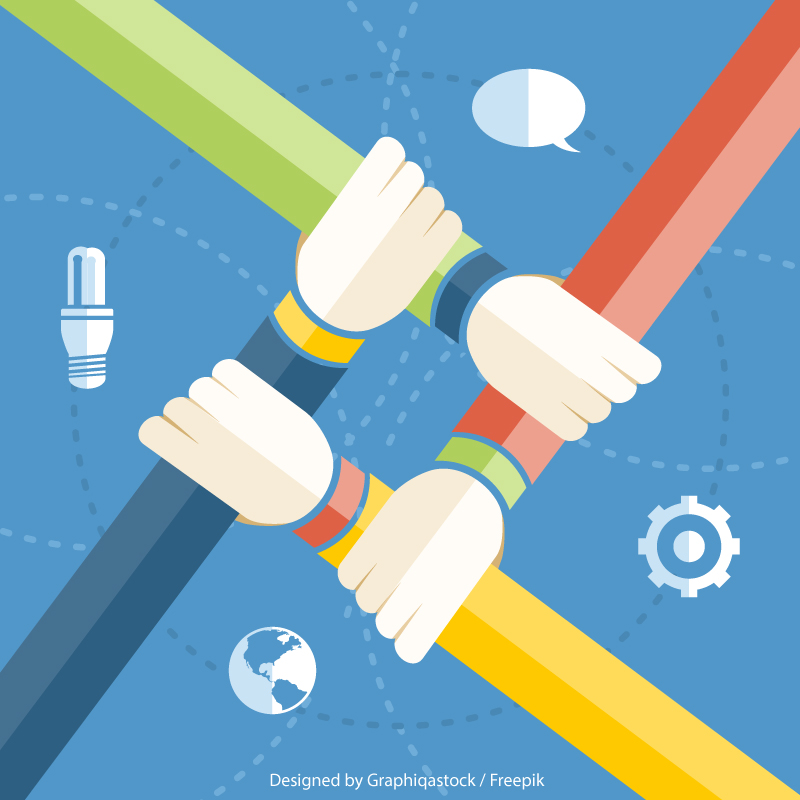 Saviom presents a series of posts that draw comparisons between managerial disciplines in a bid to help professionals understand the how they are different from each other.
The Human Resource Department needs no introduction. After all, it is through Human Resource managers that we land our jobs. However, as much as Human Resource (HR) management and Resource Management sound like the same discipline, they are both fundamentally different. HR management mainly deals with acquisition, and maintenance of human resources while Resource Management is a part of the Project Management Office (PMO) and revolves around optimizing workforces.
To simplify, HR management deals with things from a more 'human interest' perspective and Resource Management gives it the edge of data and automation. While HR management is an established, fundamental department of most organizations, Resource Management is a growing discipline that helps organizations do more with less.
Our post helps examine how the two disciplines are similar and yet remarkably different from each other. And more importantly, how together they help organizations take informed decisions and maintain reinvigorated workforces.
1. Objective
The best place to start is to inspect the core objectives of these two disciplines. HR management aims at maximizing comprehensive individual development, and forging healthy working relationships. Hiring, retaining and building a team in a conducive work culture.
Resource Management on the other hand is primarily project centric and provides enterprise-wide visibility in terms of projects vs. capacity and resources. It helps managers allocate the right resource to the right job with ease and forecasts the hiring trends. Its primary focus is harnessing an organization's internal/existing resources, as opposed to HR management's purview of hiring new resources.
2. Payroll
Payroll functionalities are catered to by both the HR managers as well as Resource Management departments. HR management formulates policies and manages the payroll operational duties, as per contract specifics and is also responsible to take care of hikes, perks, taxes, among other salary sub-heads.
Oh the other hand, Resource Management lets you get into the nitty-gritties of comparing the planned schedule (booked hours) vs. the executed hours (actual hours) through elaborate timesheets. This not only helps you compare charge out rates, but also lets you see if there is a very wide gap between your plan and its execution.
3. Forecasting
Both departments play a role in forecasting and therefore it becomes a very obvious commonality However, the nature of forecasting itself significantly varies in each process. HR management's role in forecasting has considerably progressed in the wake of Workplace Planning tools being integrated into the department. Through this, HR management gets an intuitive edge to foresee specific resource requirements that teams have.
With Resource Management though, forecasting is a very significant aspect and it happens on a very project to project basis, meaning long before the projects begin, managers can get a fair idea of their resource requirements. Thus they can both take their own time to get the best talent on board and also restructure internally. They can accordingly train and prepare existing resources as well. This aspect of Resource Management is a valuable asset to teams that work on medium-to-long term projects, the nature of which can vary considerably.
4. Software
Database management to payroll and benefits administration, HR management software currently provide a one stop shop solution for organizations to get both employee on-boarding and engagement in order. CEIPAL – TalentHire, Zoho People, UltiPro etc., are few popular, end-to-end HR management software available in the market.
Resource Management tools let you schedule extensively across projects and help managers gain organization-wide visibility. They enable forecasting status tracking too. Saviom is an intuitive Resource Management software, which gives you a one touch access to all your schedules and forecast all your resource allocations accurately.
Although their core aim is to enhance efficiency, both departments are significantly different and require dedicated maintenance efforts. Do tell us how your organization is invested in them and what has helped you better your efficiency levels!

FREE eBook
The Definitive Guide for Resource Planning and Forecasting
Download
Emma Kurt