The project management landscape is constantly evolving. Considering how market fluctuations govern people, processes and projects, implementing a new project execution strategy is akin to taking a stab at uncertainty.
Change is inevitable, and the only constant, which is why it's important to take stock of emerging project management trends. This way, you'll assess which ones are most applicable to your firm, in terms of its impact and reach. Not only will you prevent change from derailing existing processes and standards but will ensure that your enterprise remains relevant for the future. For one, the size of your enterprise, workforce strength, past projects undertaken and project delivery success rates govern the direction you should scale in. And for another, it lets you evaluate your risk appetite in order to pass up opportunities that pose no sustainable value in the long run.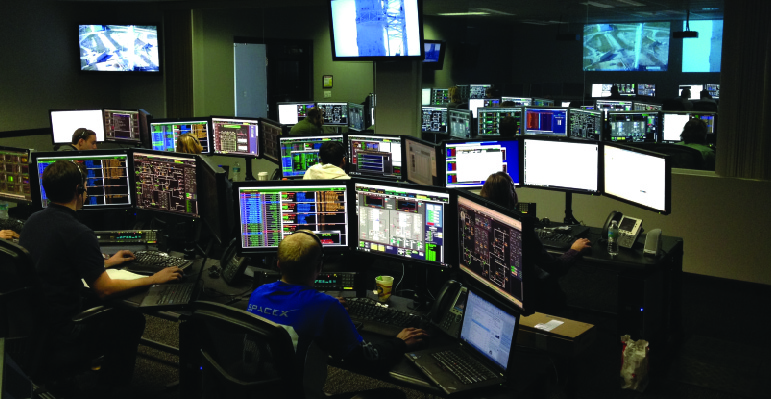 Global trends in project management to watch out for:
1. Increasing Demand for Project Managers
Projects, by their very definition are constrained activities broken down to manage the lifecycle efficiently. Given looming deadlines and defined outcomes, the role that project managers play in managing data, time, scope, costs and above all, people is drawing significant interest. In fact, PMI's job growth and talent gap report found that an estimated 87.7 million professionals will work in project-centric roles by 2027. It's safe to say that project managers are needed now more than ever to drive change, deliver innovation and implement strategic initiatives, particularly in emerging economies like China and India.
A project manager's skills triangle comprises of technical project management, leadership, strategic and business management. And while the number of project management-oriented roles have risen dramatically since the '90s, a widening gap still prevails between the number of jobs and supply of skilled project management practitioners available. This is mainly due to the fact that project management is spilling over to every sector beyond the IT field, including healthcare, education, publishing and advertising even as former professionals leave the workforce. As projects multiply, ITIL and PMP certified project managers will be in greater demand than ever to ensure that projects are done right, just as much as the right projects are done.
2. Collaborative remote teams
Work quality can now be sourced in a cost-efficient manner, which explains why firms opt for a gig or 'shared' economy comprising of different resourcing contracts alongside regular full-timers. As millennials take over the workforce, the focus is shifting from facetime hours to working remotely. A global project management trend is to manage remote project teams with interactive systems such that they stay connected and convey accurate information in real-time. Project management tools with easily-integrable communication portals and visually attractive dashboards are in demand, for this very reason.
A project is better managed under an agile environment that facilitates team collaborations. Moving away from strictly defined roles to more fluidity, more emphasis is going to be placed on cross-communicative strategies in order to bring out diverse bodies of knowledge and upgrade core capabilities.
After all, it's down to a project manager to assemble project teams based on an assortment of knowledge areas the team possesses, how well they work together and which primary and secondary competencies are needed for now and later. Besides spacing tasks optimally and introducing flexibility in resource schedules, remote work ensures that project managers don't end up micromanaging their teams and yet receive regular updates concerning ongoing and upcoming project activities, milestones reached and roadblocks encountered. This lets them create progress reports that capture their team's progress against effort hours invested.
3. Adoption of Kanban board
Owing to its ability to provide instant progress updates while accommodating changes during a running sprint, Agile methodologies are now preferred over traditional approaches by SMB's and large enterprises alike. Adopting the kanban board is an emerging trend that rivals Scrum, with its visualization of both existing workflows and actual work completed.
Kanban, meaning billboard in Japanese, has its roots in manufacturing and was used to identify project bottlenecks to reduce lead delivery. It visualizes workflows in order to track and gauge project progress. It aims for incremental changes to the work in progress (WIP) and ensures that existing tasks are completed before taking up more work. A visually depictive Kanban board lets you create different swim channels according to the task's priority and complexity. It also outlines the number and type of resources required for task, ensuring no activity faces a last-minute resource crunch or overload.The benefit of doing so lies in releasing the right quantity of resources, both human and technical. What's more, you'll prioritize work with lists, tasks and work packages all in one place.
4. More IoT and AI
Artificial Intelligence is here to stay and will evolve to bring cutting-edge product innovation to the forefront. However, the fear of being replaced by machines in the future has caused legitimate concerns people to worry about their relevance and place in the workforce. To put these fears to rest is the fact that machines would still require human capabilities to drive them right, meaning that the two paired together can augment experiential instincts with predictive analytics.
Not far behind is The Internet of Things (IoT), which is estimated to connect a whopping 25 billion devices by 2020, according to figures researched by Gartner. The automobile industry will particularly benefit from IoT, with instant fault-detection systems that help drivers navigate safely and prevent incidents of vehicular accidents.
IoT's reach has extended to wearable devices that collect and analyze user data, thus letting users track health and make appropriate lifestyle changes. What's more, it detects location and transmits reports to the nearest clinics such that medical attention can be availed. It's not surprising then, that one of the future project management trends will be more widespread applications of AI and IoT, especially in controlling projects remotely, maintaining benchmarks, setting realistic expectations and getting more done in fewer agile cycles.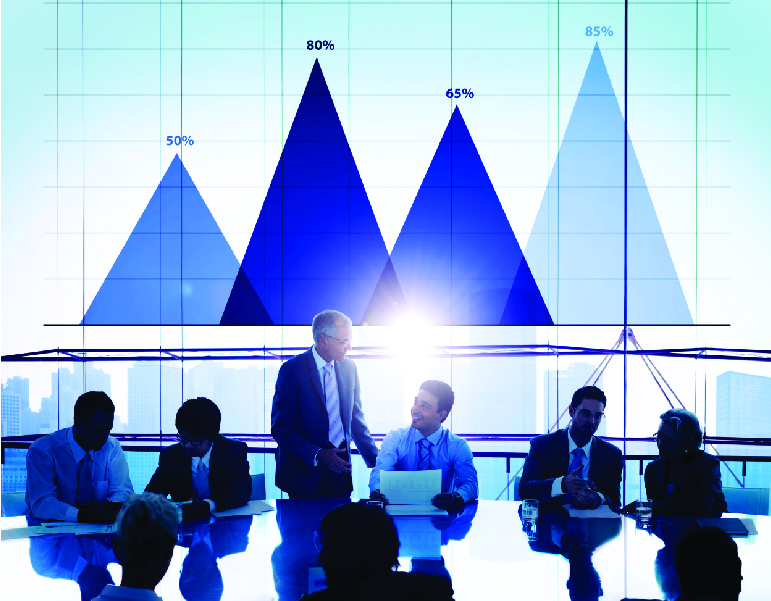 5. Centres of Excellence
Given the struggle enterprises face with misaligned projects, unprecedented budgetary cuts and labor crunches, Project Management Offices are mushrooming globally to align projects strategically to business goals. The U.K alone saw a 20% jump in companies adopting a PMO between 2017-18, according to the Wellingstone survey.
With enterprises wanting high-maturity to become an actuality rather than a whimsical fantasy, setting up a PMO is the first of many steps before establishing Centres of Excellence(CoE). The CoE is responsible for devising the strategic roadmap consisting of business models and processes that'll help the organization prosper in the future. It identifies strengths and weaknesses and develops competencies to mobilize and leverage true potential into the right opportunities.
A CoE also assesses your firm's risk appetite and channels their expertise into business activities, resources and capabilities needed to drive projects forward. This way, your firm is prepared for market uncertainties during an exploration of feasible opportunities and can accommodate shifting demands against an evolved resource capacity.
6. Skilled teams over certifications
While the right certifications wouldn't hurt your chances of advancing professionally, an emerging trend picking up in the project management space is to give the existing skills capacity more weightage.
For one thing, agility works best when skilled teams anticipate and adapt fluidly to changes made to internal business processes, tools, frameworks and methods. This requires a combination of experiential instincts and scientific estimations. Simply put, a truly work-ready workforce is one that possesses a healthy range of business and technical skills which include change management, strategic reskilling and leadership. Considering how pivotal a role communication plays in fast-tracking mission-critical tasks and keeping teams, stakeholders, clients and investors informed, project teams with an experienced eye for detail, hands-on knowledge and updated skills are an asset to any firm. Not only do they pass on their learnings to their colleagues in future but also pick up skills that allow them to remain employable in the long run.
To Recap:
Change management is cited as a global project management trend for 2019( and in the years to come), owing to the fact that tactical damage control measures can be undertaken only once the impact of change on your firm is assessed objectively. And with skilled project teams that collaborate effectively under all circumstances, your projects will not only stay the course but will also generate both promised benefits and financial returns.