We can trace back to the times when the renowned economist Adam Smith first depicted the significance of efficiency, in his exemplary 1776 work, The wealth of nations. He explained how a clever delegation of tasks could help an enterprise enhance their productivity rather than individual workers taking charge to develop the end product.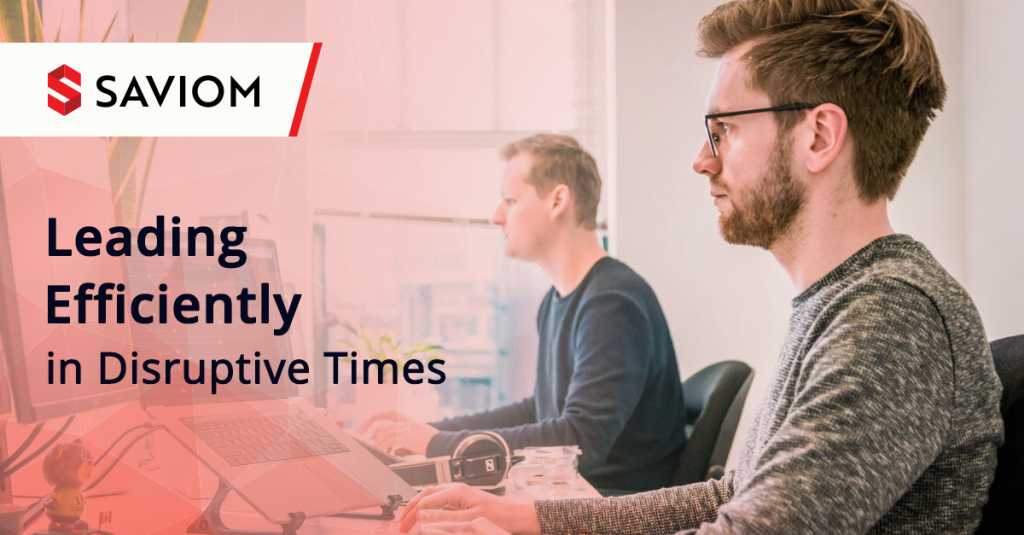 This holds true even in today's times when businesses are endeavoring to maintain their competitive edge in the fierce business world. An organization's ability to pivot, lead, and disrupt is based on multiple factors like resilience, innovation management, change management, efficiency amongst many others. Even though each has its own contribution, efficiency stands above all. It is the driving force towards profitability as it enables leaders to reduce costs and enhance operations and services.
Leaders strive with all their might to constantly enhance the efficiency of their respective teams and organizations as a whole. This process is straightforward when the enterprise is adequately staffed. Employees have clarity about their roles and responsibilities and the workload is distributed evenly. This ideal situation is turned upside down when you have a resource crunch and become under-staffed. Finishing a simple project becomes difficult and creates further bottlenecks. However, a business has to run, come what may.
So, the question here is how to stay efficient in an understaffed firm without costly impediments to success?
Leverage these tips to find answers to your question and improve operational efficiency:
#1.Time management
You cannot afford to waste time on menial tasks when you are already down a team member. This will lead to delays in completing high-priority tasks and meeting deadlines. Effective time management is at the heart of efficiency. However, before you go on to allocating time and resources to tasks, prioritize your to-do list. Take an honest look at what is really important and slice out the extra tasks for later dates. Prioritize on the basis of what's important and its time-intensity. Do not fall into the trap of keeping "urgent" over "important".
Now that you have a priority list in place, managing and allocating the tasks to the right resource is the next step. When you are understaffed, there is a possibility you have to assign more than one task to the same resource. Hence schedule smartly using techniques like timeboxing (allocate specific hours for every task) or Pomodoro (where you take periodic breaks to boost productivity)to reserve specific hours for tasks in advance. This will give your resources short bursts of productivity, after which you can assign them the next task. Using resource management software, you can streamline scheduling as it gives you complete visibility of their skills and availability, which helps you pick the right resource for the right job. This structured process strengthens your time management skills by helping you schedule tasks with simple drag and drop functionality and also gets the work done by the competent pool in less time.
#2. Invest in training
If you are a project-based firm, it's likely that you hire a subject matter expert (SME) for specialized tasks. With a limited workforce on deck, this will create bottlenecks in the project's progress in case the resource is not available as no one else can take their spot. How do you combat this challenge? The best way to deal with this is to upskill your workforce and prepare them to take up tasks out of their niche.
Cross-training is one way to ensure that you have a backup in place. The backup resource will not be able to cover everything as the SME, but if required they will be able to get the task done to keep the project going. Besides being prepared to take up multiple tasks, employees should be engaged to help you brainstorm solutions to complex issues. They need to practice leadership skills to adapt to the changes and take responsibilities. Investing in leadership training, therefore, helps you develop leadership practices and gives you a helping hand to deal with complex problems at work.
#3.Employee recognition
Employees drive the success of your organization and when you are facing a resource-crunch, they are putting in extra efforts to steer you through the project's success. Thus, it's important to value their contribution and keep them motivated. If not so, you will soon notice them being disengaged and disinterested in working. This might eventually increase employee turnover.
In order to keep this from happening develop employee recognition programs to acknowledge your employee's hard work and increase employee retention. You can reward them with a monthly wellness package as their emotional and physical well-being should be catered to. In fact, according to Forbes, 89% of employees at companies that support well-being initiatives are more likely to recommend their company as a good place to work. The bottom line is, when employees are heard and valued, they feel driven towards work and this will eventually enhance their productivity and efficiency.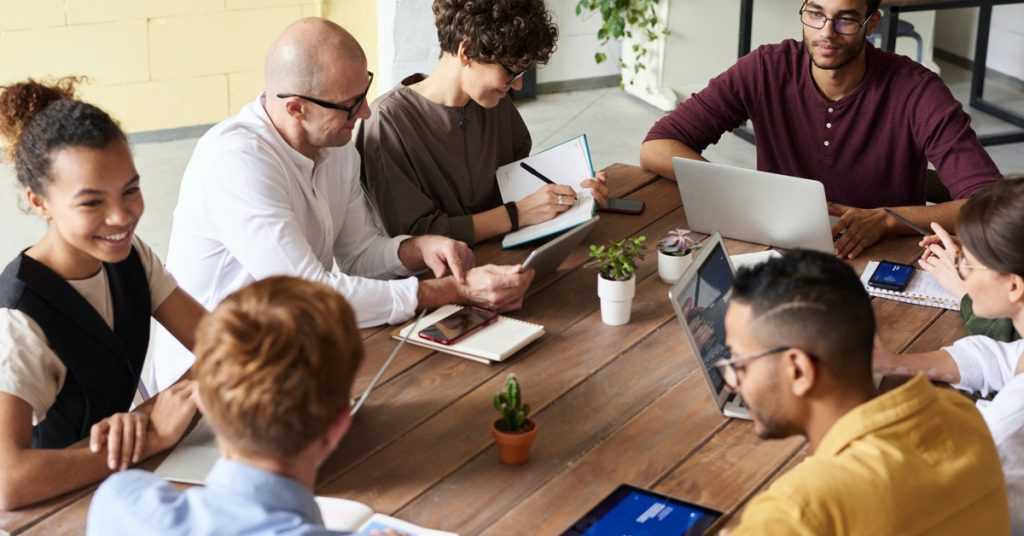 #4.Hire on-demand workforce
Certain project tasks unavoidably require special expertise to complete it. In case you don't have the required personnel on deck, you can turn to the on-demand workforce and hire a contractor or freelancer. This is beneficial when there is only a short-lived demand for these skills. Unnecessary overhead costs can be avoided by utilizing the on-demand workforce instead of a permanent employee.
Hiring an on-demand workforce is beneficial in a myriad of ways. One, they can step in at a moment's notice to handle the work and fill the missing part of the project's puzzle. Their expert skills ensure quality work done on time. Two, you keep your existing staff from burning out who you are supposed to retain to safeguard your firm. Three, recruiting a contingent workforce helps you reduce resourcing costs and meet project deadlines at the same time. Overall, they help you improve the efficiency of tasks at work.
#5.Automate workflow systems
Regardless of your firm's size, operational efficiency is critical to scale the business and improve project delivery. One way to achieve this is to streamline and automate repetitive tasks. With finite capacity, you don't want to over-utilize your workforce on simple tasks that can otherwise be done using automation tools with greater accuracy.
Administrative work like scheduling payroll, invoicing, billing contracts, and other documentation tasks can be automated using tools like process automation software and streamline workflows. Employees can then optimize their time and focus on creative and critical thinking to solve the problems that are encountered. After all, efficiency is affected by multiple factors, out of which optimizing performance and utilizing skills at the right place being one of them.
#6.Manage finances
Enhancing profitability without affecting quality is the ultimate goal of any organization. This can be done by regulating and minimizing expenses and maximizing the allocated and billable hours. You must be thinking, how do you keep track of everything when already you and your workforce are wearing multiple hats to bridge the staffing gaps?
You can make this task easier when you are able to track your project budgets and expenses in real-time and take corrective actions to control the financials well in advance. Basically, the solution lies in equipping your firm with the right process automation software to deal with the project financials. Not only that, instead of paying resources for doing administrative tasks that can be automated, you can invest in essential business activities that will help in maximizing return on investment (ROI).
The takeaway
Operational efficiency affects the bottom line of your business. Adequately staffed or understaffed, you need to remain efficient to increase productivity, improve the client's experience, and increase profit margins. The above detailed concepts will not only help you manage projects and finances but will also facilitate you to cater to your employees' needs. After all, they are the ones who help you stay relevant during the perpetually changing economy. Lead with a plan of action and remember to work smarter!

FREE eBook
The Ultimate Guide to an Efficient Resource Management
Download
Anuradha Mansinghka