What's the hardest part of managing the workforce?
Ask any employer this question, and the answers you're going to get will typically range from losing track of who is doing what (i.e. the limited visibility into work progress), to retaining quality skills for the long run.
When schedules are subjected to frequent cycles of change, be it due to staff shortages or a shift in workloads, managers wind up spending more time readjusting workflows than in replanning strategically to prevent future such occurrences. Employers spend an average of 12 hours a week on employee scheduling alone.
It isn't all that surprising then, why businesses would want to see a workforce management software integrated into the corporate ecosystem.
For one, it would streamline multiple processes and aid in making informed decisions. And for another, it's the one tool that generates the insights you need to staff incoming demand with the right and sufficient supply of staff.
It's now time to look at workforce management solutions more closely to know why its benefits should be championed more widely!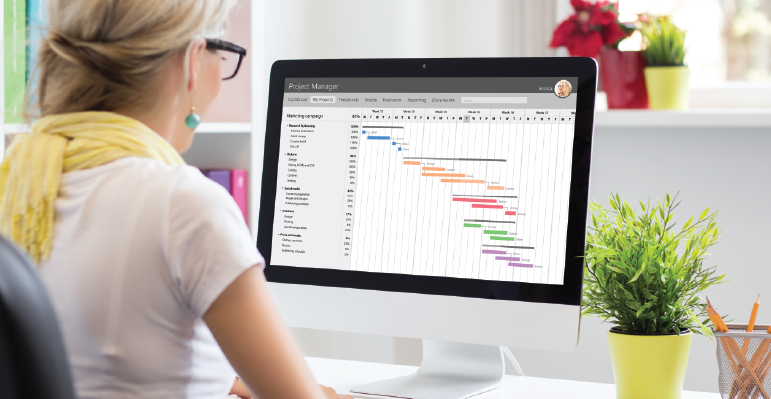 1. What are workforce management solutions?
Simply put, WFM software is an information system that pulls employee records and syncs it to Business As Usual activities such that all inflight and incoming demands are staffed with the right and available skills.
It includes data on your workforce such as their employment contract, pay scale, available hours, previous work records, competencies, experiential seniority, role, and qualifications.
Traditionally, spreadsheets and manual data entries were considered workforce planning tools, even though it took longer to replan schedules and relay adjustments made to workloads and priorities. When digitization extended to employee records, workforce planning analytics consequently became a dedicated business intelligence segment within enterprise tools.
The benefits of using workforce management solutions include.
Cultivating the right capacity
Capacity here refers to the strength and composition of your workforce. It's easier to change this capacity strategically with a workforce planning software, i.e. to scale up or back in line with a businesses' expansion plans.
Rather than hire more staff during an economic recession or lay off critical resources in a time crunch, a better approach is to inspect resource availability, utilization, and capacity versus demand reports.
This lets you determine who amongst your resource pool was suboptimally loaded on previous as well as inflight work.
Consequently, you can prevent such occurrences by molding your talent pool around the skills relevant now, as well as the ones needed to meet incoming demands 3-5 years down the line.
What's more, with the right quantity and quality of employees, you can release the required resources and restart halted or abandoned projects that faced resource insufficiencies.
Labor expenses present a chunk of the overhead, given that there are costs associated with hiring, training and deploying employees to global locations. A workforce management platform lets you cost your projects around those skills being utilized on available hours.
In other words, it generates resource effort estimates against the hours booked for multiple projects. By comparing this value against the actual hours invested, not only can you bill clients accurately post project closing and completion but can also match efforts to tasks.
In a nutshell, workforce management solutions make sure your talent pool is found and available for deployment at the right time. Strategic workforce planning is instrumental in capturing work requirements and aligning it to business goals.
In other words, making sure there is a fit between the services your employees are offering and the value of promised returns.
Predicting training requirements
Technological advancements have seen more active use of the applications of AI, IoT, machine learning and data science.
This, in turn, impacts skill-based roles, corresponding to new roles being created and current skills being repurposed. This means an upheaval of your resource pool in order for them to harness these capabilities correctly.
Simply put, you get more out of your workers when their competencies and learning curves are shaped with the requisite training programmes.
While the essentials of resource management software lets you predict lulls or excessive gaps between projects, the advantage of workforce planning analytics here, is that it retrieves insights concerning running projects, competency reports, contract renewals, and certification expiration dates.
With information this comprehensive, you can easily determine which set of staff would benefit from being placed onto reskilling/ upskilling measures without displacing the existing schedule.
Measuring employee performance
Strategic workforce management plays a pivotal role in annual appraisals and performance feedback.
For one, it ensures everyone plays to their strengths and gets equal opportunities to diversify their skills. And for another, it cuts down bench-time clunks by enabling your employees to utilize that time into mastering new skills.
A workforce management solution lets you holistically gauge team dynamics, attendances, skills utilization, milestones achieved and role-based performances.
What's more, you can even assess individual and team-wide efforts at an enterprise level. The data you have on your employees can be shared with them in order to enable them to boost their performance and learnings from projects completed in the past.
Workforce exigences such as team members leaving midway, unplanned absences, and medical emergencies reduce your staff's originally estimated availability. Without drawing up a contingency plan, projects run into staffing shortages and productivity lapses indefinitely.
A WFM software aids your talent management strategy by classifying resource profiles by their contract types, which includes freelance, part-time and temporary staff. You can then tap into these alternate sources such that cost-effective workers can be contracted on short notice based on the project's requirements and run-time.
It even lets you smooth out workloads by spacing out individually weighted full-time equivalents (FTE), thus preventing the risk of overloading full-timers who are booked onto other projects.
As customer needs evolve, so does the end-user experience. And as the saying goes, happy employees translate to satisfied customers.
Wfm workforce management is the one solution that ensures your staff's skills are engaged onto the right customer-centric activities, one of them being pre and after-sales services.
It frees up your time to lead teams rather than manage their workload. In turn, this allows your staff to devote their time towards addressing grievances, providing support and in cultivating stronger business relationships.
As an external ambassador of your firm's services, an engaged workforce is instrumental in preventing incidents of buyer's remorse, which goes a long way in expanding your client base and in boosting financial returns.
2. Over to you
Considering the seasonality of workforce management, it makes sense to invest in a sophisticated workforce planning software that lets you proactively align your workforce to your business. It lets you compete for resources scientifically in order to accommodate shifts in demand.
But, the biggest benefit of it all is that it trims labor costs without compromising on specialty skills and work quality.
Isn't it about time you plugged in operational inefficiencies and created a seamless experience for you, your team and customers?
Get swept in the wave of the workforce revolution with a free trial of Saviom's Workforce Management Software!