The army of robots is advancing upon the business landscape rapidly. Each advancement is rewarded by a new task accomplished by the robotic workforce. The question is; how can the benefits of an IoT-connected workforce be tapped into?
The Internet of Things has connected the physical and digital worlds, from the number and type of wearable devices to automating processes. An assessment by MarketsAndMarkets states that the smart office market's expected valuation will grow at a CAGR of 12.94% between 2017 to 2023. Given how a smart office improves the way productivity is graded, it makes sense to embrace a network that transforms how and where we work.
Let's go a little deeper into the subject with an understanding of what exactly a robotic workforce is and why employers are just as curious as they're concerned.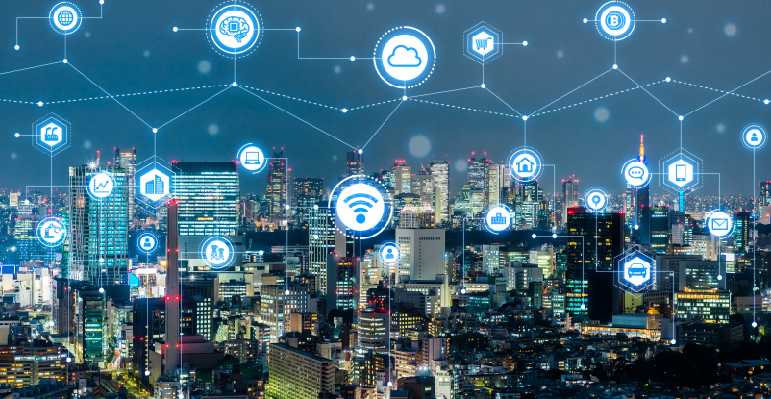 What is a robotic workforce?
Simply put, a robotic workforce comprises smart machines fitted with sensory applications, such as cameras that capture, processes and transmits information. For example, Walmart on-boarded 650 more Bossa Nova robots to amp up the fleet to 1000.
Clocking a mileage of 50,000 miles, these devices help store workers by indicating out-of-stock items and offloading deliveries, thereby trimming retail costs. Besides covering more ground and being low maintenance, IoT projects that involve enhancing the capabilities of robots are aimed at efficiency improvement, employee productivity and above all, freeing your workforce to concentrate on the more strategic aspects of running the business.
IoT project challenges
The mental block of jobs being replaced by machines makes it difficult for both employers and employees alike. Employers wish to get in on the action and invest in the right technologies, but are uncertain about their talent pool's digital-maturity, especially with a multigenerational workforce.
The single biggest challenge to the IoT landscape is resistance. Older people in the industry such as baby boomers need to undergo extensive training to adapt to the new automation processes, which requires extensive handholding and training support.
Even for people comfortable with emerging technologies, such as millennials and Gen Z employees, the rise of automation may pose some serious challenges, even bordering on infringement of privacy. IoT-based platforms, cloud services, and smart devices can track and monitor employee movements. It is, thus, imperative to establish adequate data privacy laws within the organization to make sure professional boundaries aren't crossed.
The truth is, that IoT will create new lines of work that are less labor-intensive, and more strategically evolved. Sure, activities such as bookkeeping and other repetitive administrative work would become redundant with the advent of automation.
But effective automation, with the help of AI, as in the case of RPA, can help create more strategic jobs in the future. Intricate interventions at different stages of the project would require a considerable human role. For example, the benefits of RPA include that it can take over easily once experts structure the data, train the tool how to deal with data outliers, and also maintain the analytics quality in the future. Therefore, RPA would help companies improve their workforce quality rather than taking away jobs.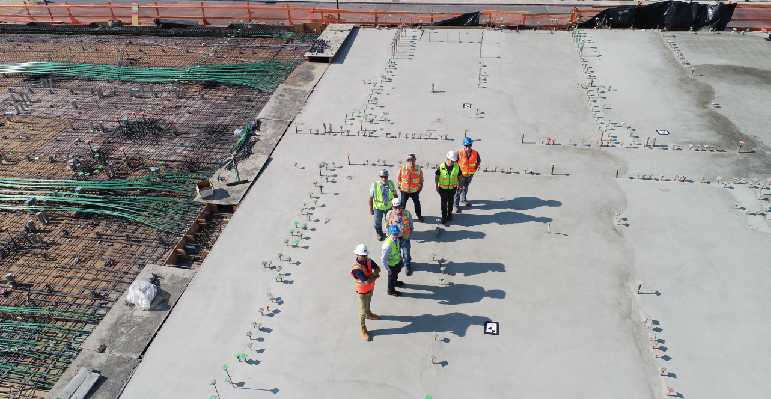 Some of the major benefits of IoT applications include:
1. Workplace Safety
With a smart workplace, you can track different conditions and ensure that the office is always a safe space for your employees to work in. IoT can help analyze data of heat, humidity and noise levels, and alert the HR about potentially hazardous situations.
Machine learning algorithms can potentially warn employees well in advance by detecting patterns and prevent workers from different issues in the workplace. Smart environments can also help track worker locations and prevent them from entering restricted and secure environments when required.
2. Scheduling convenience
IoT and connected technologies can redefine the modern workplace as we know it. With more remote employees becoming the norm in businesses today, the need for convenient, easy-to-use technologies would help make the workplace smarter in the long run.
Connected devices can truly make the workplace mobile, with important project updates being alerted almost instantaneously. This helps processes become faster and getting more out of one working day. A seamless integration of devices can also help flexible working hours and mobile workspaces a reality.
3. Cost savings
With increased efficiency comes better profits in the long run. IoT enabled devices, machine learning, and AI systems in place, the quality of projects and the efficiency of employees can be improved by companies. A well-defined smart IoT analytics system can help flag where businesses are going into excesses, and even suggest probable solutions, based on analysis of older projects.
For smaller businesses, IoT can actually offer a wide range of opportunities for business expansion and larger profits. By connecting devices, and access to critical analytical reports, smaller businesses can be on a level playing field with industry bigwigs, and destabilize their monopoly over the market.
4. Renovates business strategy
With adequate access to data armed with intelligent analytics, businesses can completely reorient how they work, improve employee productivity and make their output more impactful. Sensors tracking operational efficiency can be used to monitor and improve product performance.
Visual analytics can also help businesses understand data clusters, user behavior and customer demographics to tap into future market opportunities. Project performance data can also be shared with partners and stakeholders as insights, leading to better areas of innovation and value-added services.
5. Workplace efficiency
Better-designed workspaces have quite an impact on the productivity of the employees. After all, they do spend a considerable portion of their day at their desks. Innovations such as smart lighting and well-designed cubicles can help make the workplace be more conducive for employees. Intelligent air-conditioning can also help conserve energy in offices and save costs for the company.
Intelligent automation can also reduce time-consuming steps by the company, and get more done in minimal time. With cloud integration, work allocations can become regularly updated and sufficiently mobile for the employees.
The rising prominence of IoT devices in the world today is inevitable By 2020, it has been estimated that there will be 24 billion devices around the globe, roughly translating to 4 devices to every person. These interventions are expected to benefit everyone- consumers, businesses, and government officials.
With more IoT applications in use, companies can have access to a continuous flow of data which, if properly utilized, can be advantageous to businesses. It can also prove to be effective in staying competitive in the market by offering innovative solutions for clients.
Virtually connected workplaces can link people with live chats, host meetings and share important documents with a centralized system. Concepts such as Bring Your Own Device will be a necessity for businesses with instant access to important information. By integrating robotic automation and IoT, companies can offer more freedom to employees to make better decisions, and bring about recognizable impact through their hard work.

FREE eBook
The Ultimate Guide to an Efficient Resource Management
Download
Emon Dastidar