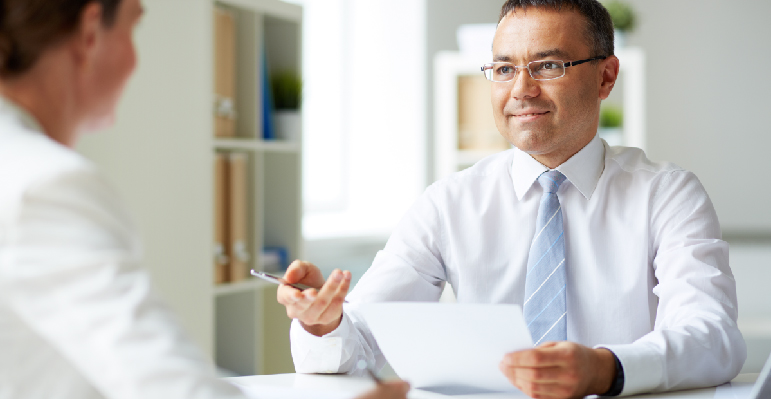 Have you ever wondered if your employees are as engaged and productive as you'd like them to be?
Well, you're right to be concerned.
Considering the effect productivity produces when it comes to achieving business goals, improving employee performance would be on every employer's mind.
While yearly appraisals are still conducted by most firms, employee performance management is the conventional means by which your workforce can be comprehensively assessed.
Workday performance management actually reveals a lot about your workforce. It tells you if their efforts add up, how promising they are or conversely, if there is something hindering them from achieving their goals.
It goes back to the '80s when income drawn by an employee had to be justified. In other words, the decision to offer a raise, promotion, advancement or even nurture an employees' skills was based on how they scored on the key metrics of competency usage, team work and leadership ability.
Today, measuring and reviewing employee performances is a simple matter of going through the reports generated by a performance management system. But, you'll understand the benefits of it better after an exploration of the goals behind employee performance reviews, which begs the question;
What are Employee Performance Goals?
Quite simply, performance evaluation goals establish the criteria on which your employees are to be assessed. It aligns different roles and responsibilities to business goals and revolves around fair and transparent practices to check in on your employees from time to time.
Employee performance goals let you understand your employees' individual strengths and how they contributed to business-wide activities. Besides, it reduces employee turnover by appreciating and rewarding exceptional efforts. Conversely, performance reviews also lets an under performing employee straighten things out with you if there were issues that kept them from giving their role their very best.
This way, you have grounds for initiating improvement measures that keep poor performances to a minimum. After all, lay offs are a necessary evil, but the decision to fire a truly unfit employee can come only once it's established that they haven't capitalized on the competency development plan devised for them.
Some of the benefits of employee performance management are as follows –
1. Transparent Appraisals
Every employee wants to do what they're hired for, and be recognized for a job well done.
However, this shouldn't come at the cost of schedule imbalances that result in one half of your workforce putting in overtime frequently and the other half's skills getting benched. But, with a resource scheduling and allocation system within a tool like Saviom, you get limitless visibility into existing allocations, which lets you predetermine the exact number of available hours for future work. You can then plug every vital skill into high-profit projects.
At the end of it all, you can not only track resource utilization but can also appraise your employees with relevant data. This would include projects that they were or are on, utilization rates, milestones reached and if optimal efforts were harvested all year-long.
2. Improved Communication
Digitization has enabled lightning-quick communication, making it possible for teams to work as a collaborative unit.
Communication is enhanced when conversations, plans and decisions are unified. This way, each review session draws on recent updates. Besides personalizing staff performance management processes, open communication prepares your people for the discussion to follow.
And once your employees have clarity on role-specific objectives, you wouldn't have to wait a whole year to watch the effects of your employees acting on performance feedback. Instead, you can pick up from where you last left off and enjoy smoother update cycles. Another benefit of employee performance management is that team members know how their efforts add up to achieving goals. Not only do they then manage to strike a balance between competing interests but can also be of genuine assistance to their fellow colleagues.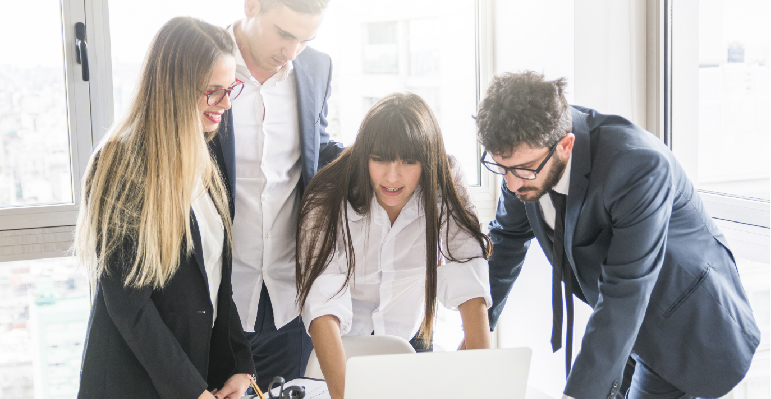 3. Justifiable KPIs
As HBR puts it, great companies prefer productivity over efficiency, which starts with creating a purpose behind each role. After all, for employees to be truly productive on the job, they cannot be confined to roles that limit their capabilities.
This is where Key Performance Indicators, or KPIs come in. While it varies at an industry and departmental level, KPIs outline the metrics on which employee performance goals are to be based.
It measures and compares role-based effort investments against business success. KPIs differentiates high, average and under performing employees, thus proving to be instrumental in employee performance tracking. When you know what you should be measuring, you'll be in a position to gauge the availability and utilization of active competencies needed to drive future work.
4. Professional Development
Businesses are now seeing an influx of millennial workers as more and more baby boomers retire. But given how flighty a gig economy can get if employees aren't given sufficient room to grow professionally, you risk losing them to a competitor offering perks besides renumeration.
According to Gallup, nearly 87% of these workers cite career growth and professional opportunities as a deciding factor when joining a firm. With this in mind, one of the benefits of employee performance management lies in a competency development plan. Not only does it notify you of imminent skill crunches but also enables your workforce to explore diverse interests that boost their career prospects.
Considering how people skills are critical to project success, it comes as no surprise why microlearning programs are an instant hit. For one, the content is focused around subjects that are relevant and hold your employee's interest. And for another, they're self-paced and delivered in short bursts, which help your workers revisit and test themselves till they get the concept down pat.
Offering your staff opportunities to reskill at work is a win-win for you and your employees. Besides readying them for change, it also facilitates employee performance reviews that determine their fit in the long run.
Final thoughts
Research shows that employees whose managers actively promote self-development are better equipped to think and innovate strategically.
Close the gap between human resource management and project management with Saviom and break in these benefits to attract, retain and maximize potential!

FREE eBook
The Definitive Guide for Resource Planning and Forecasting
Download
Aakash Gupta